Dolan at Conway, St. Louis, MO
Conway is situated on a picturesque acre in beautiful Creve Coeur near Des Peres and Chesterfield. Residents have full access to a secure backyard for walking, gardening, bird-watching, or relaxing under a lovely shaded tree. The spacious deck is an area residents and families gather together and enjoy often with lemonade or tea.
The cozy house has eight private suites, each with their own half bath, built within a barrier-free environment. Memory boxes at the entrance to each suite help residents identify their bedroom and orient themselves.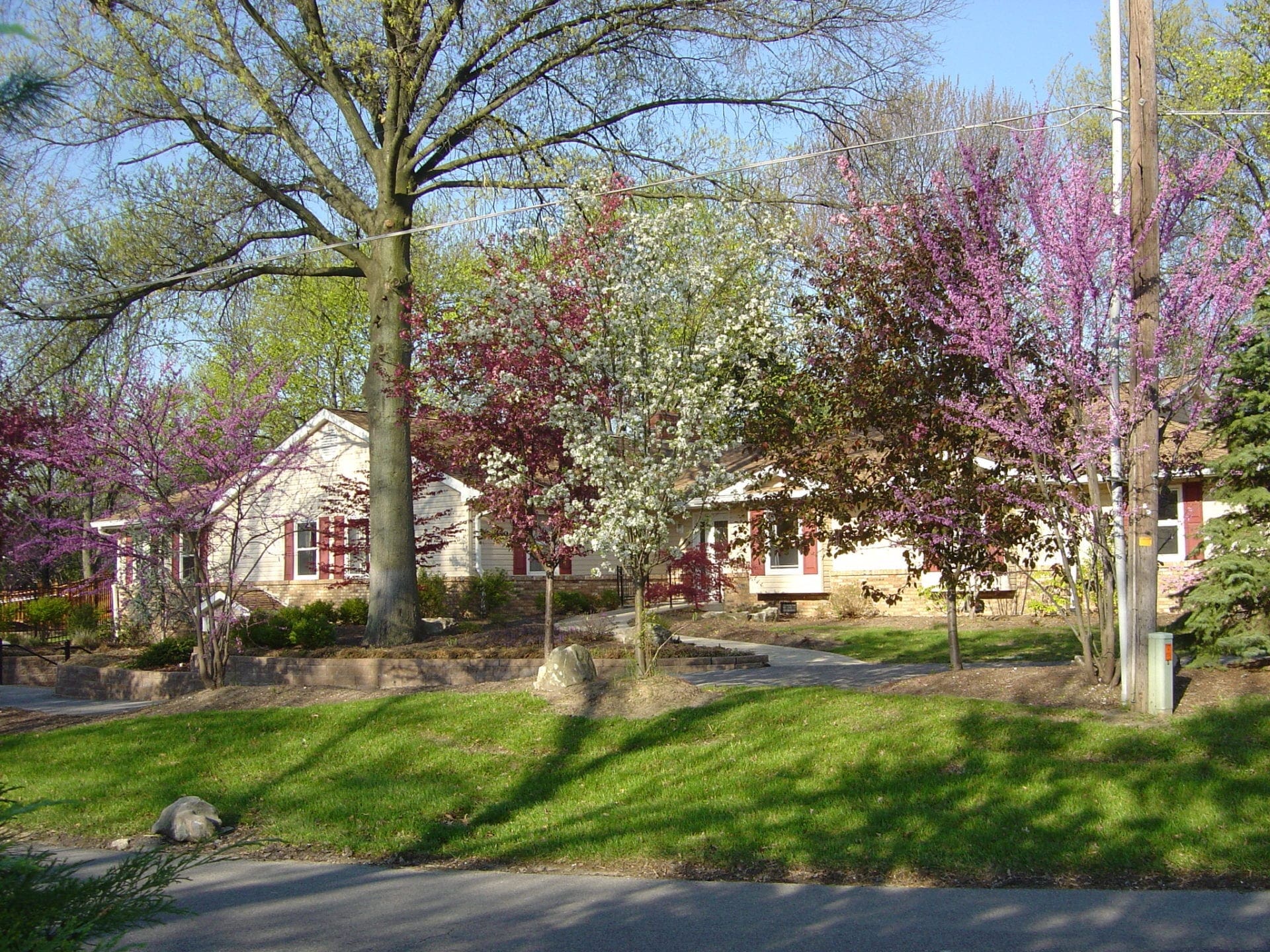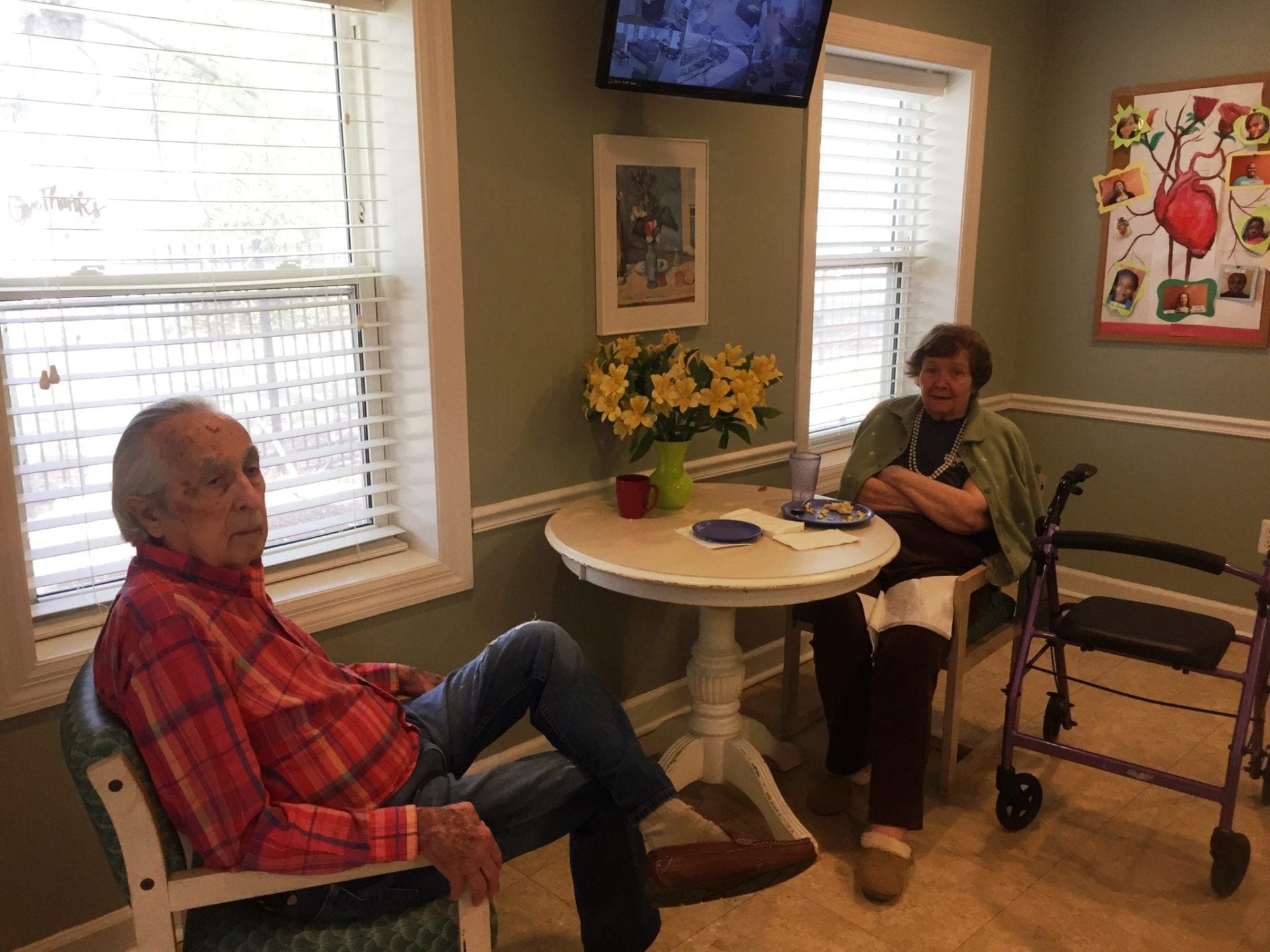 A state-of-the-art spa room offers a relaxing environment and creates a pleasant and positive bathing experience. Additionally, the Conway home has several visiting areas, which also accommodate activities. Our homes are designed and constructed for comfort and easy navigation for people with a memory impairment.
Conway's house and program are designed to maximize independence and dignity. The cues built into the home, along with the gentle guidance of the CarePartners, consistently meet the Residents' needs and desires, while reinforcing a safe environment. Conway, as with all Dolan homes, is managed by a licensed nurse. Purposeful tasks, activities of daily living, physical activities and cognitive stimulation are provided to engage Residents based on their interests and strengths.
"
"When I saw the big blue spruce in the front yard, I knew it was home for her."
– Sandy, Family Member
Addresses are not listed to protect the privacy of our Residents.
Contact us today for a visit.
314-993-9500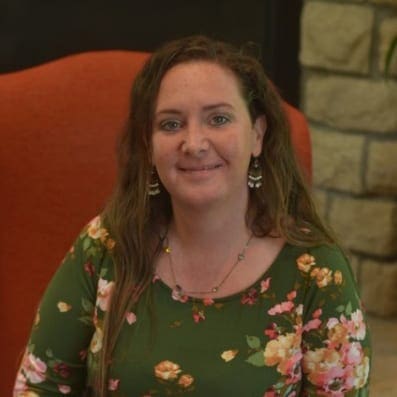 Amy Cooper, RN
– Nurse Manager
Joined team in 2017
Amy has lived in St. Louis her entire life and has been blessed with three sons. Her oldest, Kameron (22), has a job traveling while her second son, Jordan (20), is enrolled in business school. The youngest, Eli (15), stays active with two theater groups. In her free time, Amy enjoys spending time with friends and family, gardening, and simply "being out in the sun." She loves going to Blues hockey games and traveling to Florida.
Amy worked as a nurse in labor and delivery for 12 years and then switched to the research field, most recently working on a clinical trial for children with Cystic Fibrosis.
Two close, wonderful friends from college days that work at Dolan Memory Care Homes encouraged Amy to apply. We are fortunate Amy is a part of the Dolan team! Amy feels that her career at Dolan Memory Care Homes is "challenging, which I like. I love the Residents. They bring smiles to my face daily."