Dolan at Waterford Crossing, St. Louis, MO
Be an Original… Be one of the first to live on Dolan Way.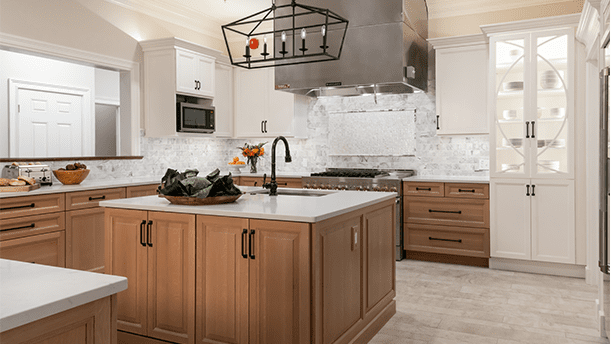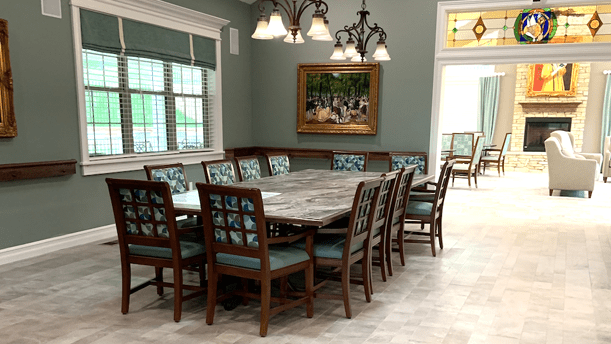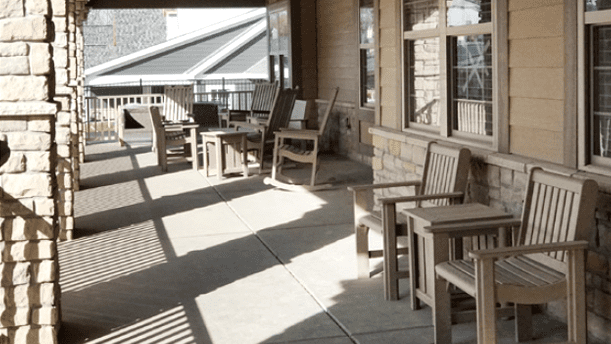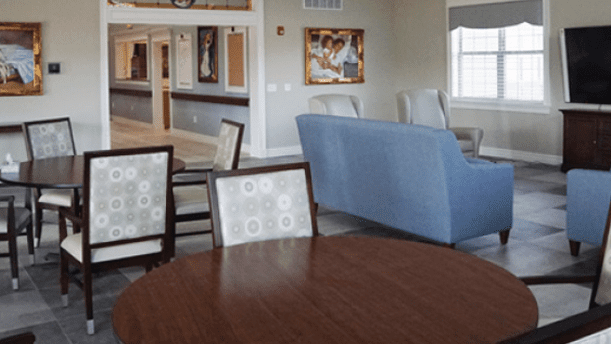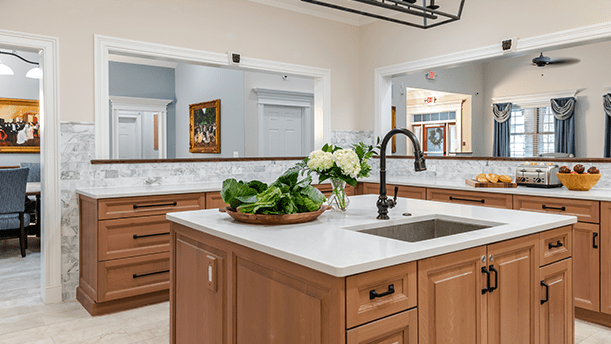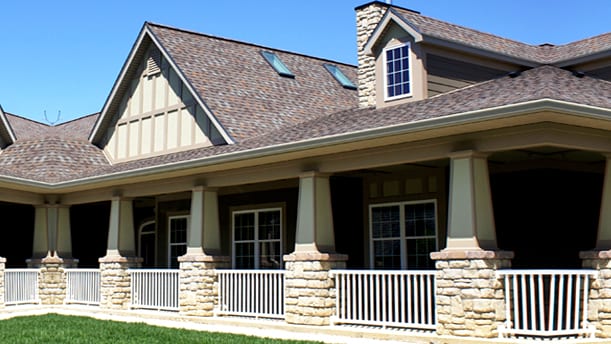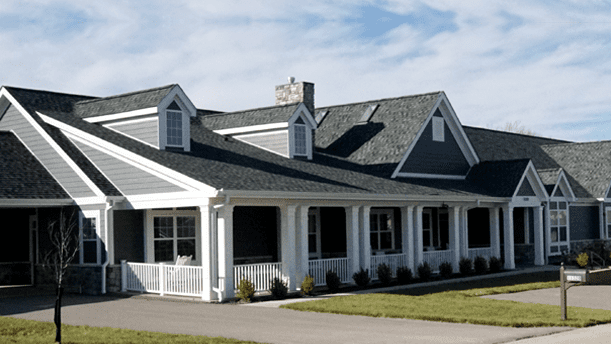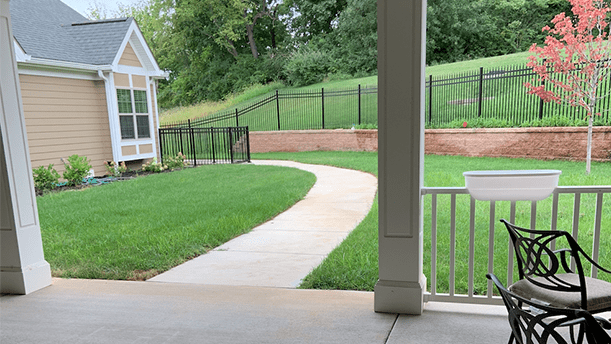 Dolan Memory Care Homes second memory neighborhood.
When complete we will have a community of 8 homes on 10 acres.
Addresses are not listed to protect the privacy of our Residents.
Contact us today for a visit. 314-993-9500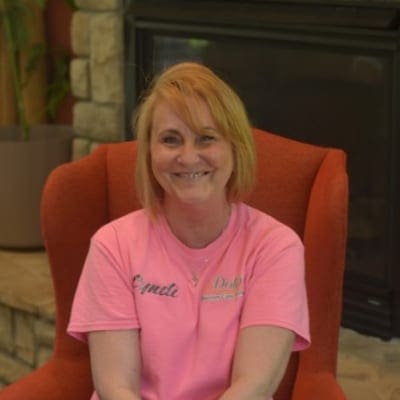 Cyndi McWhorter
– LPN Nurse Manager
Joined team in 2012
Dolan Memory Care Homes at KerryCyndi has been in the nursing field for over 25 years in rehab, as a MDS, Assistant Director of Nursing, Nurse Supervisor, and Admissions/Discharges. Cyndi joined Dolan in 2012 as a Nurse Manager at Clermont. During her career at Dolan, she has also worked as a Weekend Nurse and has recently become a Nurse Manager Trainer. What she loves most about Dolan is the small atmosphere, and having "one on one time with families and residents." She points out this is a big difference between bigger facilities and appreciates "the extra time to help out a resident or family member." Cyndi's extensive experience and management skills makes her a great fit as an educator for new nurses. Cyndi's light-hearted personality and great sense of humor create a fun work environment. Cyndi is flexible and rolls with the punches! Cyndi is originally from Michigan and moved to St. Louis for family. She has one son and four grandchildren–Daymion, Justice, Rylee, and Jaxon. Her grandchildren love coming to work to visit residents and conduct activities. In her free time, you may find Cyndi on a cruise or traveling. With her adventurous spirit, it is no surprise, she loves attending festivals and hiking.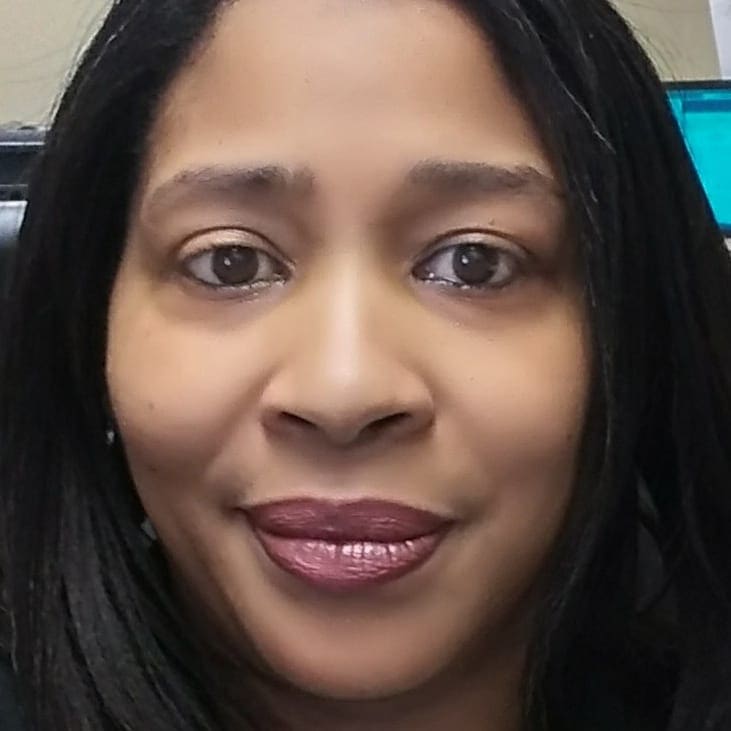 Yolonda Fischer, LPN Nurse Manager
Joined team in 2018
Dolan Memory Care Home at GalwayYolonda has over 25 years of experience in the health care field in various roles from: nurse's aid, certified nurse's assistant, medical assistant, certified medical technician, dialysis, and phlebotomy. She has truly worked her way up the career ladder. She has been a nurse for over 15 years working in long term care and management. Yolanda joined Dolan in 2018 during the Waterford Crossing development. What brought her to Dolan is the small size and family oriented atmosphere. She understands that long term care is driven by nursing and feels comforted that working at Dolan, "I am able to intimately know and understand the residents and their family members. It is truly rewarding." The residents and families appreciate Yolonda's attention to detail. She is organized and on top of it! You may also find Yolonda in the kitchen baking or preparing a tasty snack. Yolonda is originally from St. Louis and has two children. Her son lives in Kentucky with his two children and her daughter lives in Colorado. Both children work in the military! In her free time, she enjoys relaxing and watching TV with her dog, Hailey.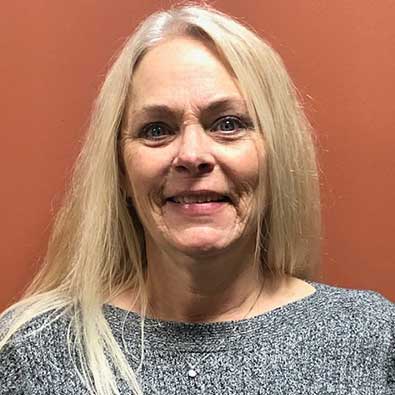 Shari Gallina, RN Nurse Manager
Joined team in 2020
Dolan Memory Care Homes at DublinShari joined Dolan Memory Care Homes in 2020 and learned about our program through a good friend. Her favorite part about working at Dolan is the atmosphere, sharing "The residents are taken care of and respected the way you would want your parents to be treated." Shari has worked her way up as a private duty caregiver in homes to receiving her certified nurse's aids license at a nursing home.
She has also worked in hospice care. Shari is originally from St. Louis, but was raised in Steelville, Missouri. In her free time, she enjoys bowling on a league, putting together a puzzle or working in the yard. Growing up, she obtained her hard work ethic through working in a factory and owning a restaurant.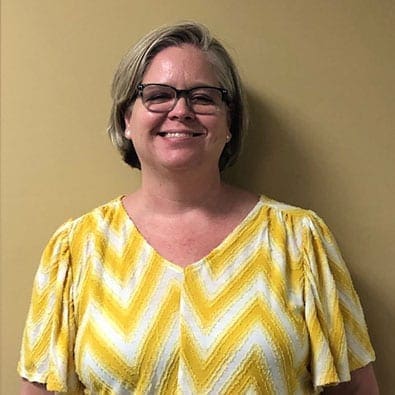 Kim Carnal, RN Nurse Manager
Joined team in 2020
Dolan Memory Care Homes at LimerickI have worked in the nursing field for over 30 years. While most of my friends were working at fast food jobs, I was working in a long term care facility as a certified nurse assistant. I then spent several years working in a hospital before going to nursing school. My nursing experience has been primarily acute medicine, cardiology, and the ICU.
After 20+ years I worked my way back to geriatric care. My last job was as an Assistant Director of Nursing at a rehab facility and long term memory care unit. My grandfather had Parkinson's Dementia, and I quickly learned what doesn't work for residents with dementia. After learning about the model of care that Dolan offers, and seeing the beautiful neighborhoods and homey atmosphere, I knew I wanted to be a part of it. I've always worked for large healthcare systems, and I wanted the more personal experience that Dolan provides. Memory care is where my heart is, and Dolan does it the best way possible.
I was born and raised in St. Louis. I have been married to my husband Pete for over 20 years, and I have a beautiful daughter named Claire. I love dogs, and I have two crazy boxers, Stanley and Maggie; they definitely helped with the empty nest. In my free time I enjoy spending time with my family, reading, and crafting. My family jokes that I can turn anything into a craft project. Family is very important to me, and I look forward to growing my family by building meaningful relationships with my residents, their families, and my co-workers.