The Neighborhood at Waterford Crossing
Dolan at Waterford Crossing, St. Louis, MO
Be an Original… Be one of the first to live on Dolan Way.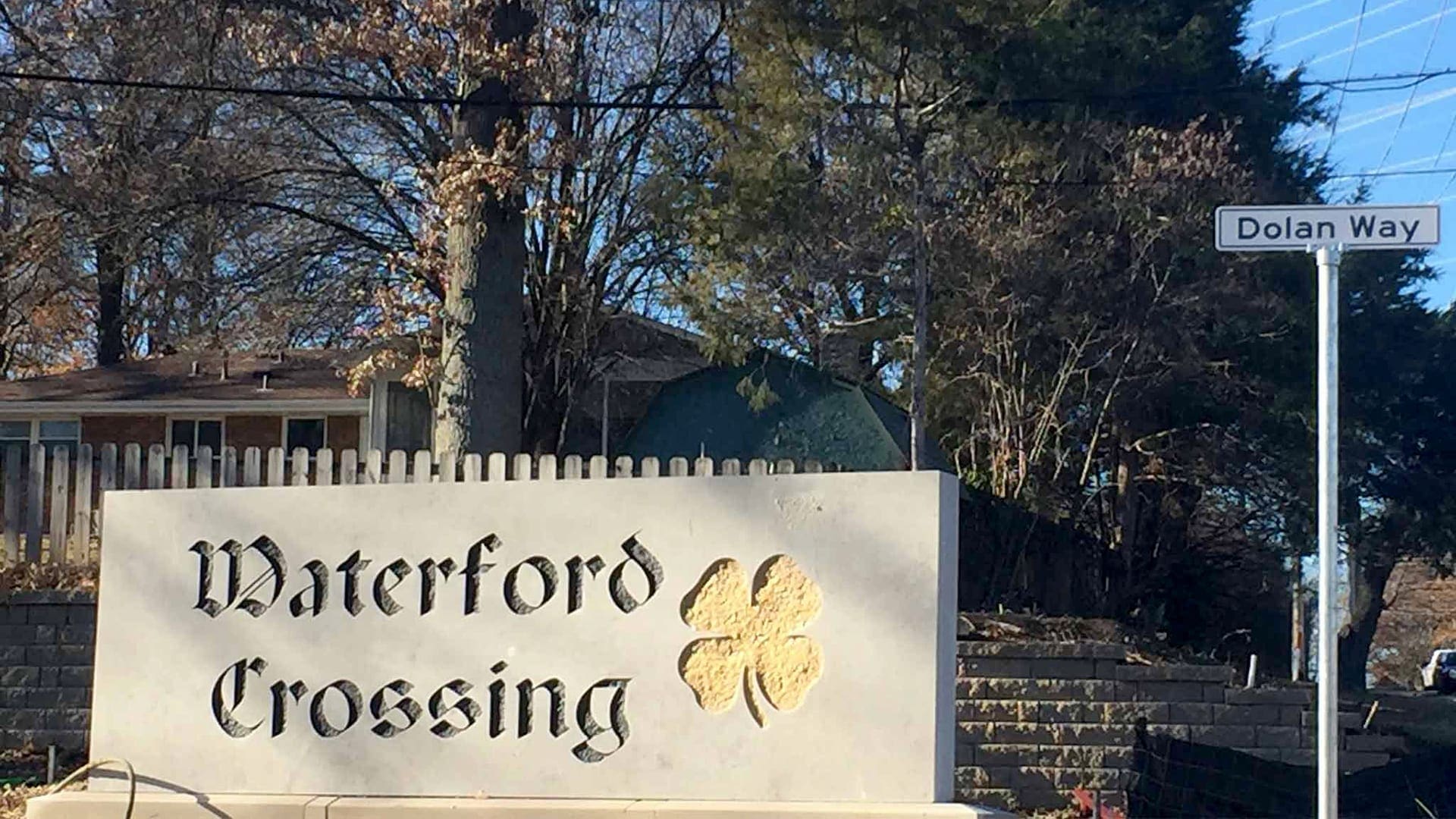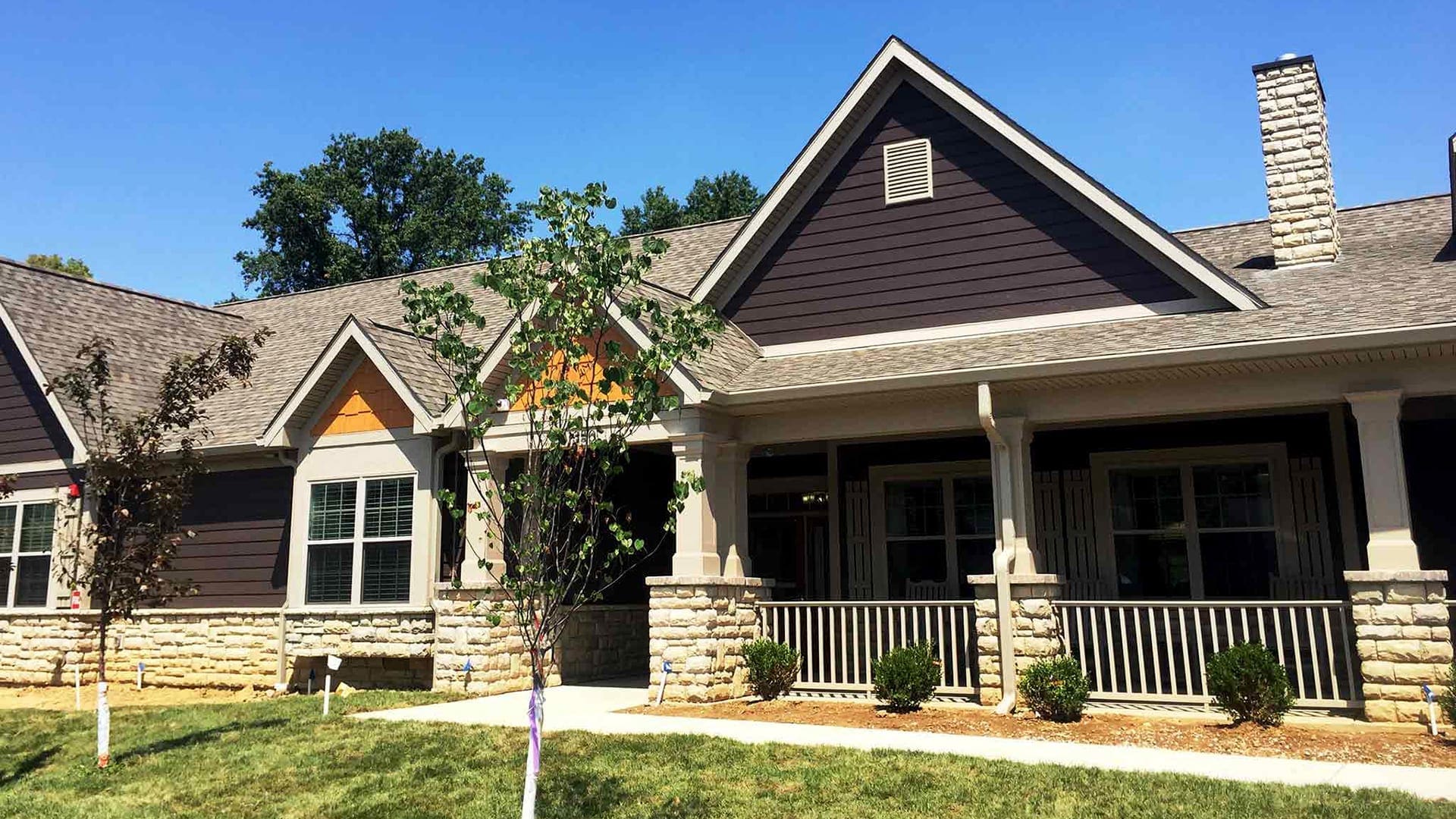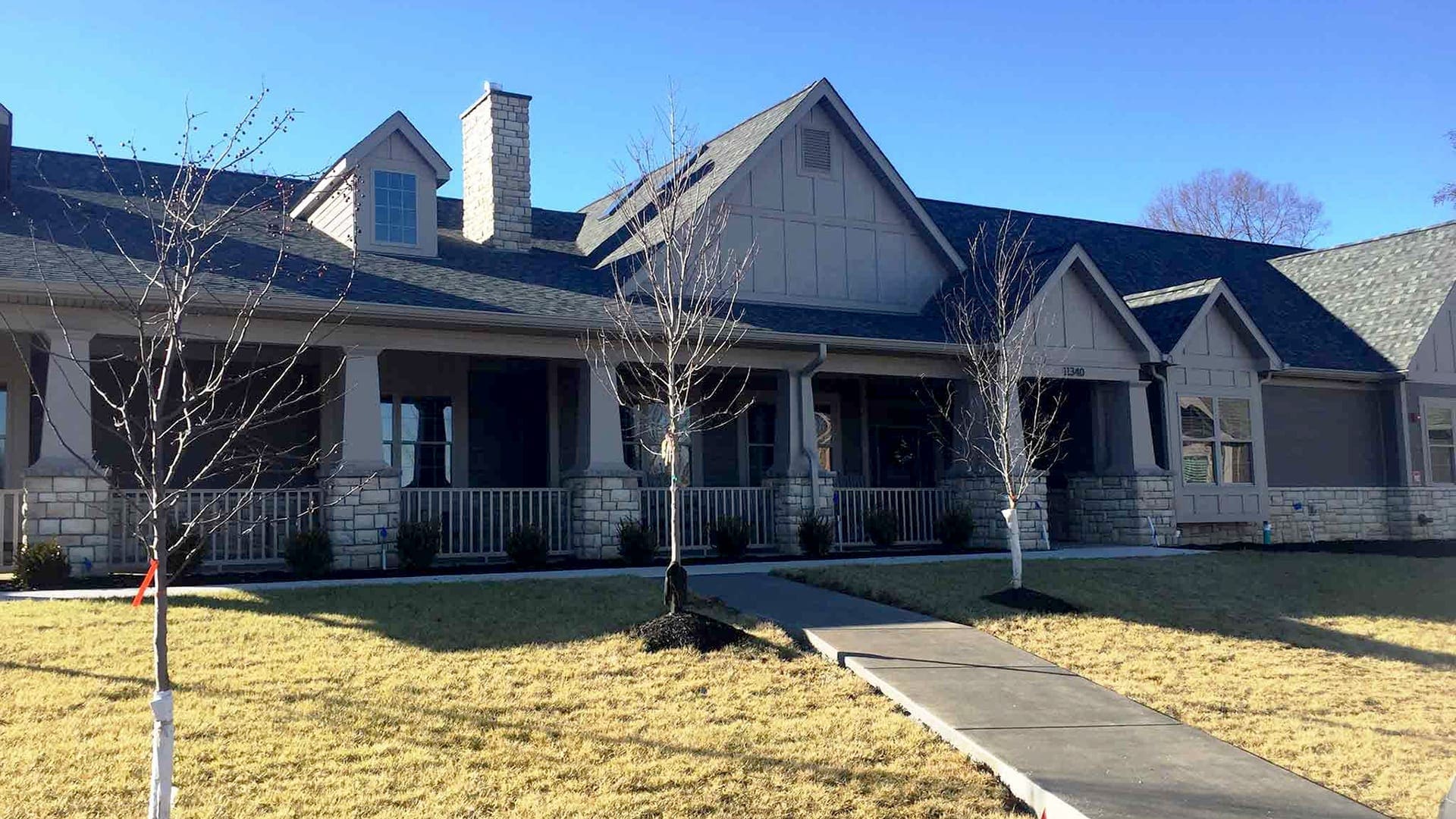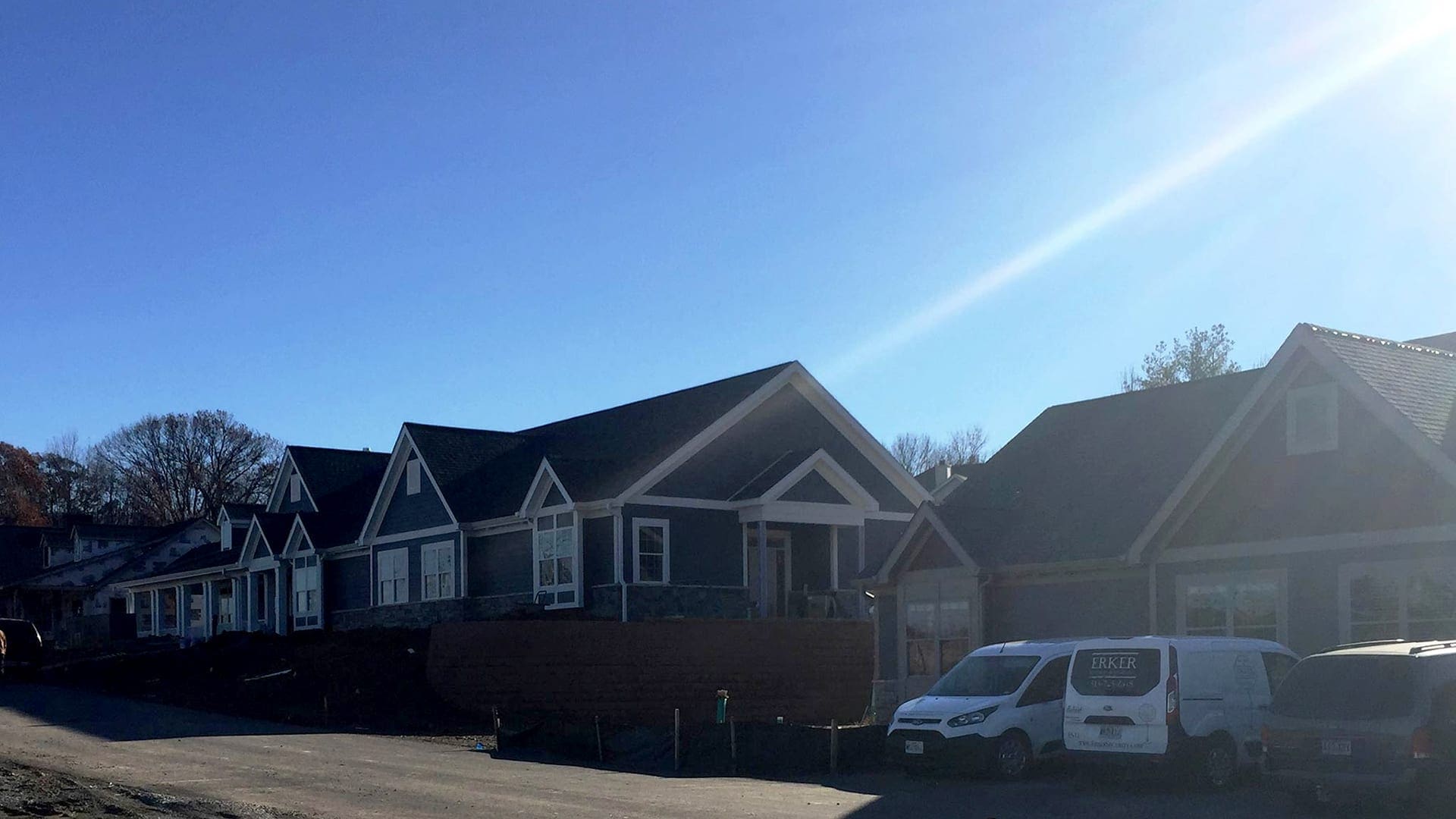 Dolan Memory Care Homes second memory neighborhood.
When complete we will have a community of 8 homes on 10 acres.
Addresses are not listed to protect the privacy of our Residents.
Contact us today for a visit. 314-993-9500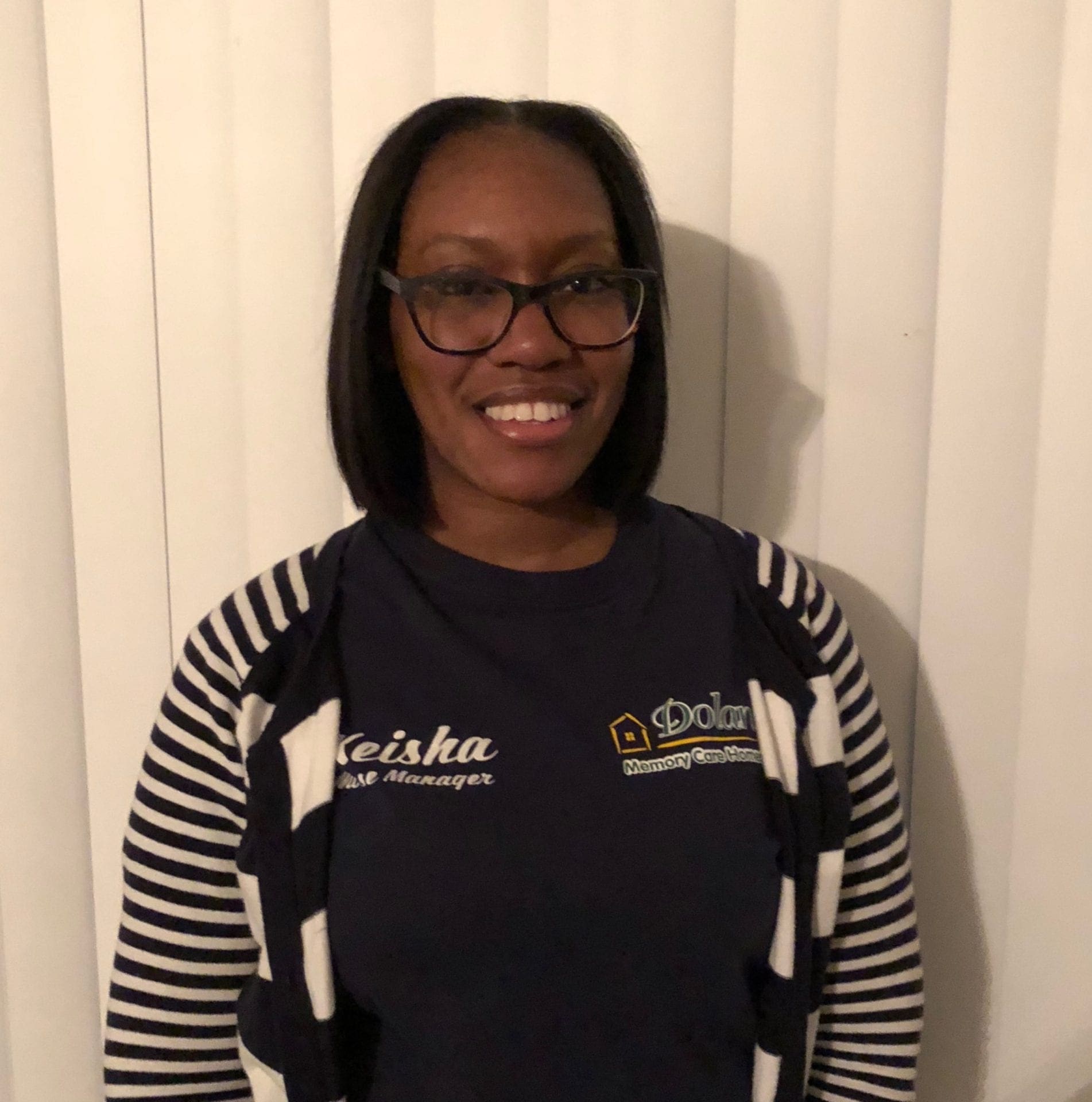 Keisha Griffin, LPN
– Nurse Manager
Joined team in 2016
I grew up in the South County area and graduated from Bayless High School in 2006. I was lucky enough to be an only child, my mother is the second youngest of 14 and she had no intentions of following my beloved grandmother's footsteps. Myself, on the other hand, I'm a mother of two cutie pie girls, Kailey and Jaida. Being a mother is one of the joys in my life.
Shortly after high school, I received my certification as nurse assistant. Working as a nurse assistant taught me the basics and fundamentals of nursing, and I will forever be grateful. I continued to climb up the ladder and received my certification as a medication tech. Then, I received my LPN license a few years later.
As a LPN, I have had the opportunity to experience different areas of nursing such as: long term care, skilled care, and pediatric nursing. This has broaden my horizon as a nurse and opened my eyes to my calling….geriatric care. I was first introduced to memory care 10 years ago and fell in love. It's a joy knowing that I can get that one moment of joy with a resident.
In my time a Dolan Memory Care Homes, I know that I found my place. It was very evident to me that they absolutely get memory care. I am proud to be a part of the team. I enjoy the person centered care and home feel. The residents here at the house can absolutely have a snack at 3am, they surely can sleep in until 9am and then have breakfast. If a resident is adamant that the walls are purple, they are absolutely purple for the day. This is their world, their safe place and we are here to ensure that. Each day is different and each day is a joy.
In 2018 Keisha was 1 of the 10 nurses selected by a panel from 300 nominations to the St. Louis Post Dispatch  Nurses – Heart of Health Care.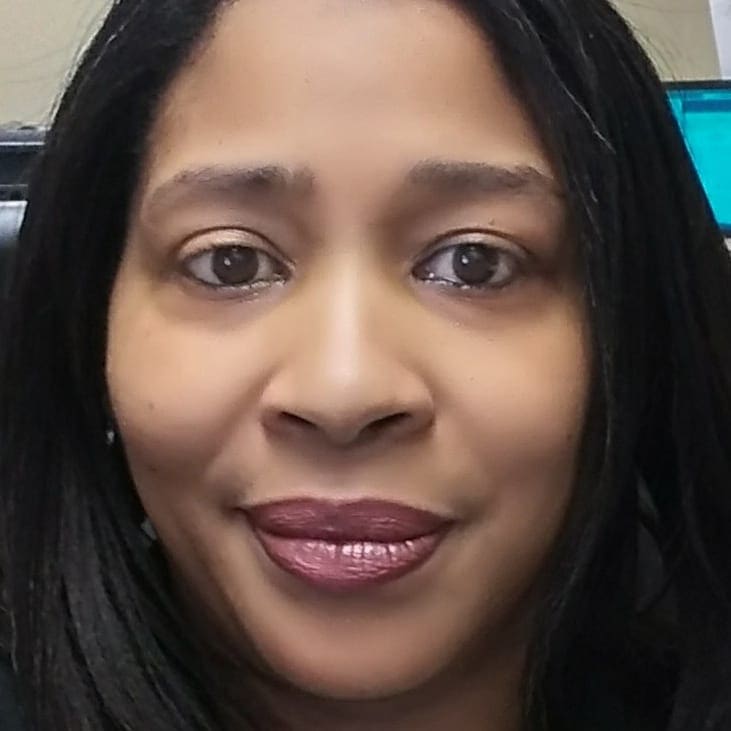 Yolanda Fischer, LPN Nurse Manager
Joined team in 2018
Yolanda has over 25 years of experience in the health care field in various roles from: nurse's aid, certified nurse's assistant, medical assistant, certified medical technician, dialysis, and phlebotomy. She has truly worked her way up the career ladder. She has been a nurse for over 15 years working in long term care and management. Yolanda joined Dolan in 2018 during the Waterford Crossing development. What brought her to Dolan is the small size and family oriented atmosphere. She understands that long term care is driven by nursing and feels comforted that working at Dolan, "I am able to intimately know and understand the residents and their family members. It is truly rewarding." The residents and families appreciate Yolanda's attention to detail. She is organized and on top of it! You may also find Yolanda in the kitchen baking or preparing a tasty snack. Yolanda is originally from St. Louis and has two children. Her son lives in Kentucky with his two children and her daughter lives in Colorado. Both children work in the military! In her free time, she enjoys relaxing and watching TV with her dog, Hailey.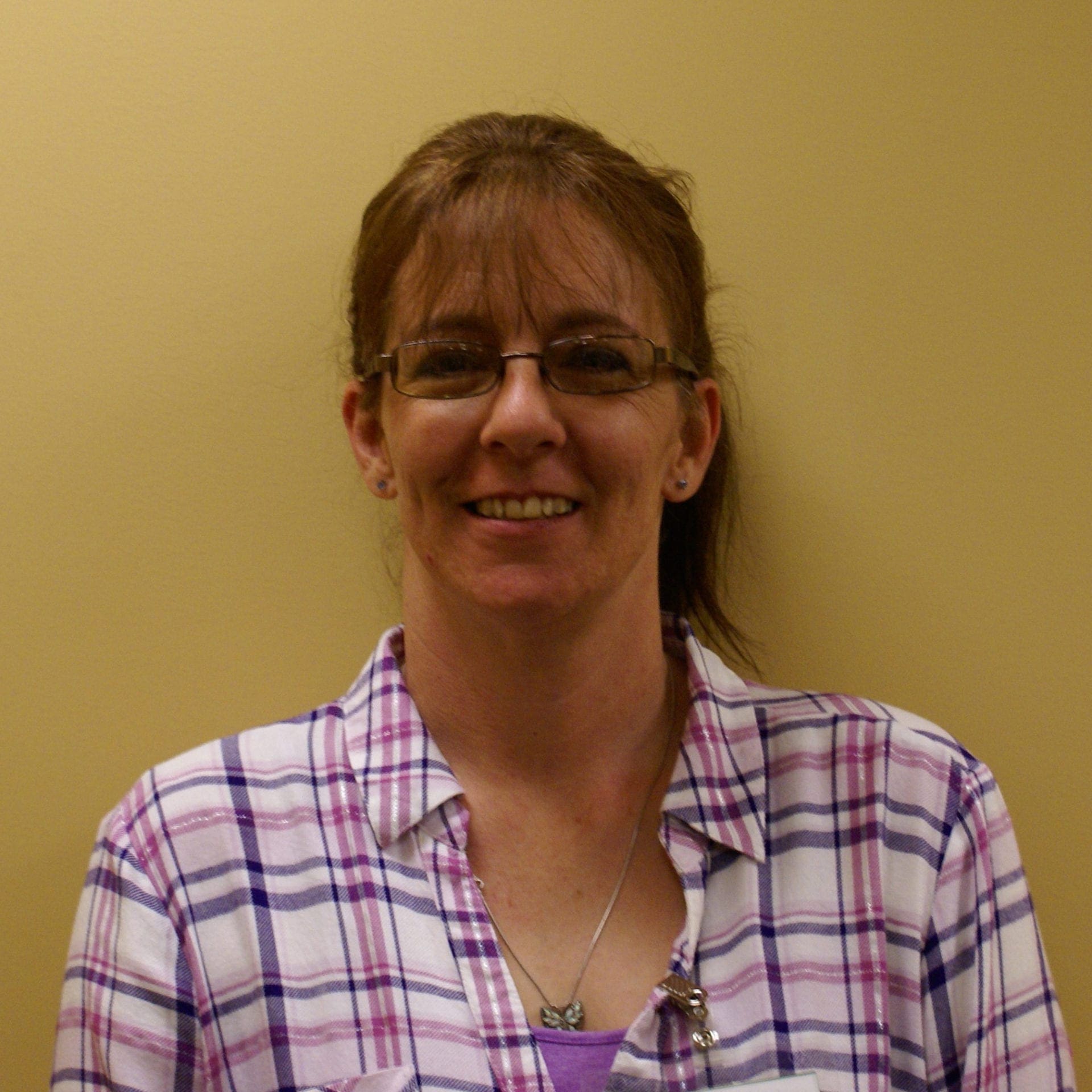 Tiana Wehmeier, LPN Nurse Manager
Joined team in 2019
Tiana has been in the nursing field for over 20 years in long term care, rehab, assisted living, memory care, and also working with adults with developmental disabilities. She strongly feels that "Nursing is my passion and I love it!" Tiana joined Dolan in 2019 as a Nurse Manager. What brought her to Dolan is the aging in place concept, "I love that everyone here can stay, and they are never uprooted from their home." Tiana's calm and laidback disposition makes her a great fit. She is a hard worker and is truly on top of it! Tiana is originally from St. Louis, specifically St. Charles area. She has two children, a son and daughter and two grandchildren. She has been married for over 7 years. In her free time she loves camping and fishing. She jokes with 7 brothers, it is inevitable she loves the outdoors!