Dolan at Waterford Crossing, St. Louis, MO
Be an Original… Be one of the first to live on Dolan Way.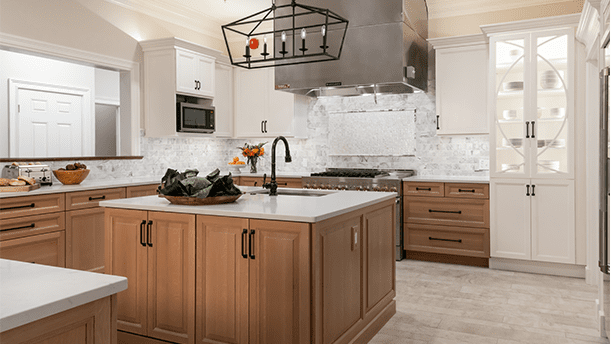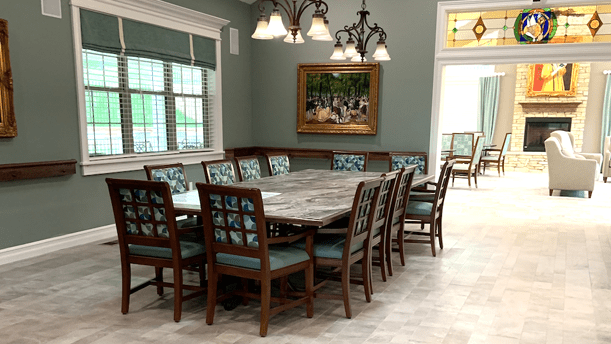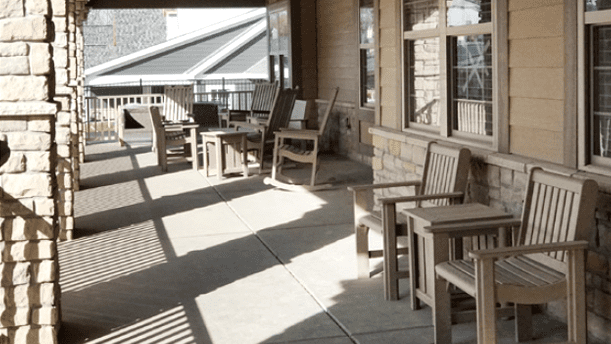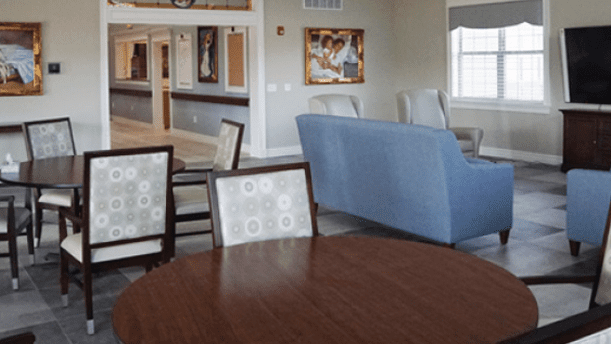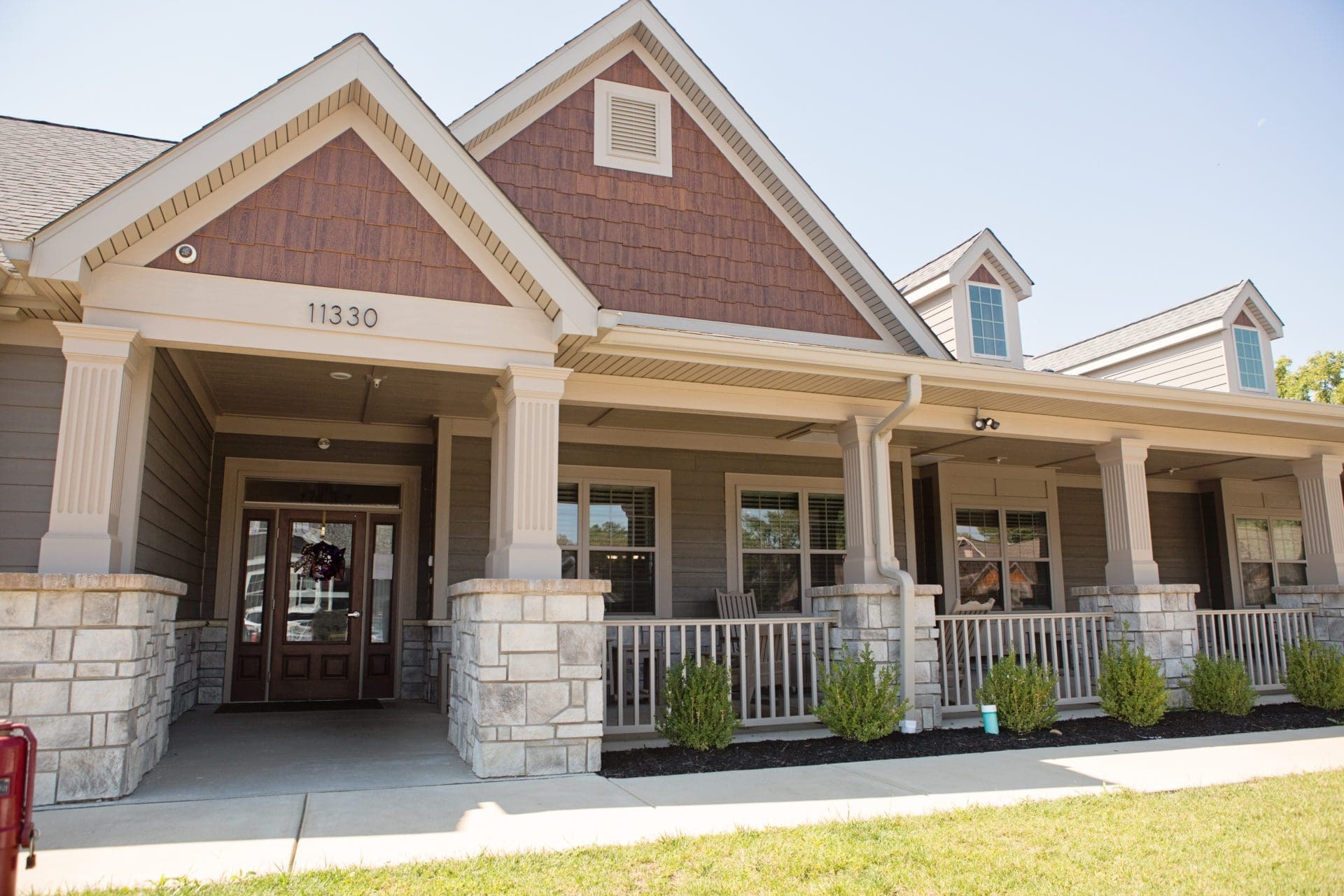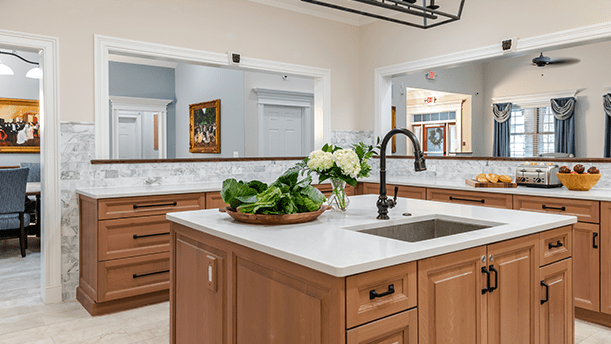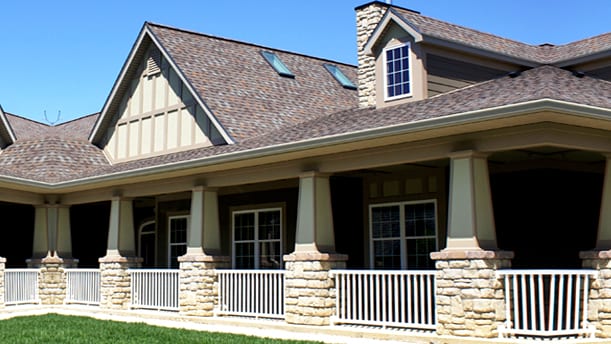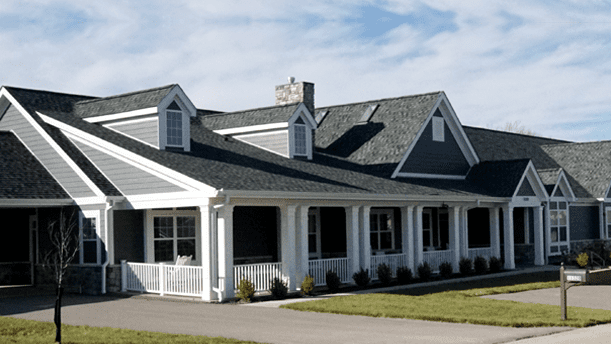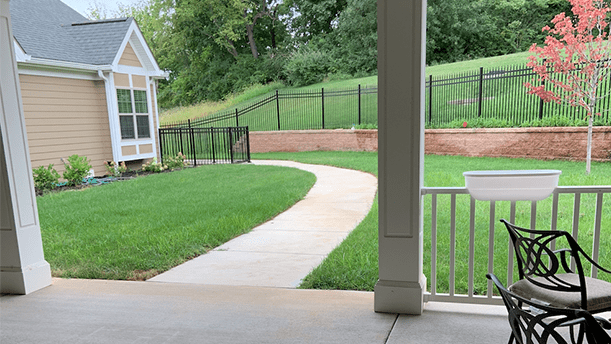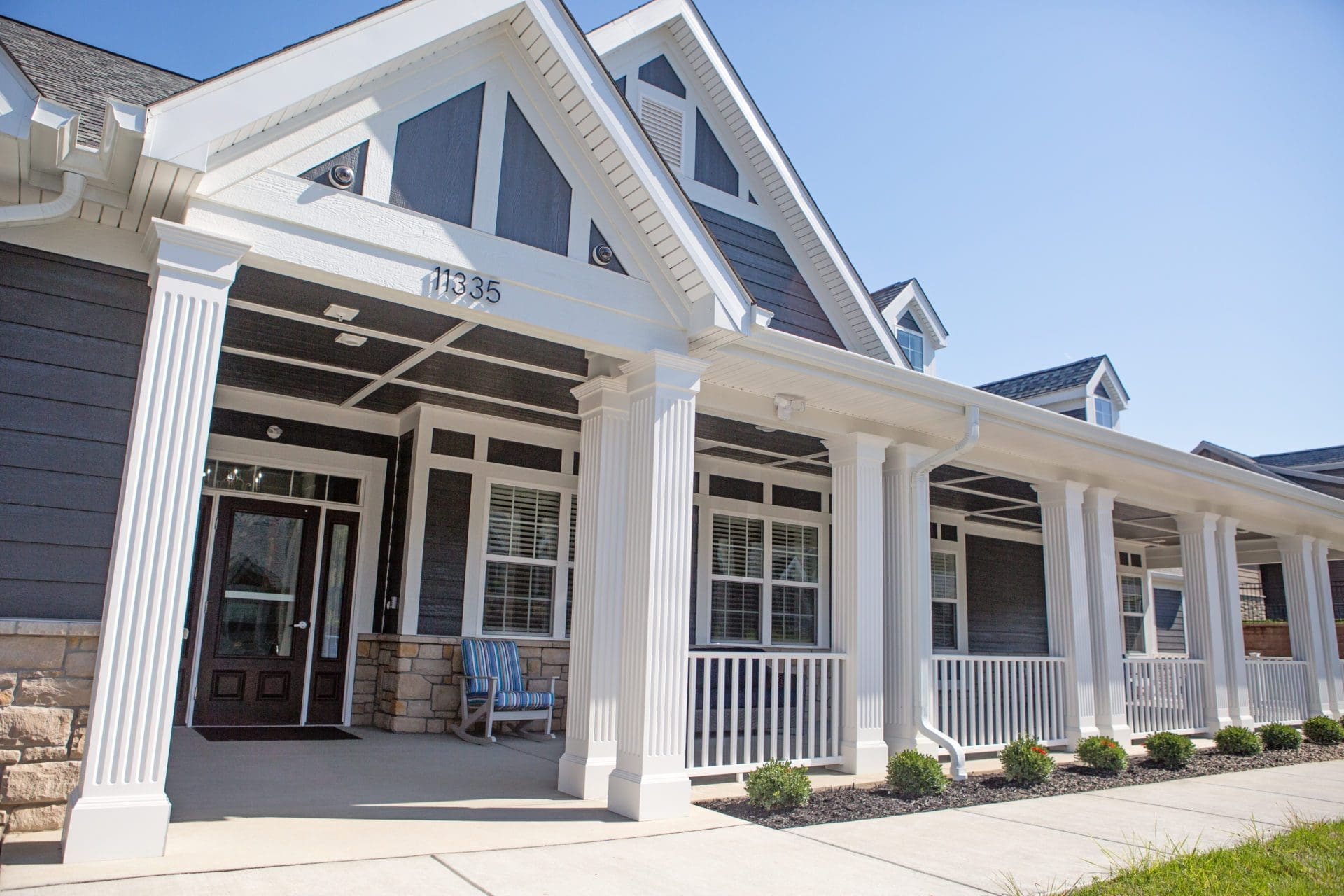 Dolan Memory Care Homes second memory neighborhood.
When complete we will have a community of 8 homes on 10 acres.
Addresses are not listed to protect the privacy of our Residents.
Contact us today for a visit. 314-993-9500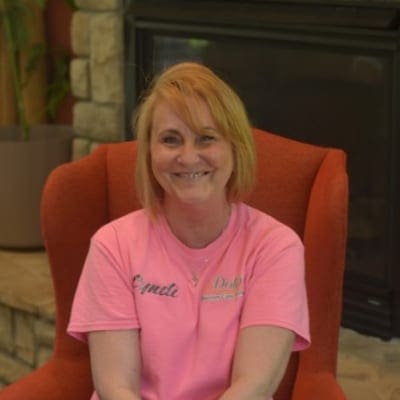 Cyndi McWhorter
– LPN Nurse Manager
Joined team in 2012
Dolan Memory Care Homes at KerryCyndi has been in the nursing field for over 25 years in rehab, as a MDS, Assistant Director of Nursing, Nurse Supervisor, and Admissions/Discharges. Cyndi joined Dolan in 2012 as a Nurse Manager at Clermont. During her career at Dolan, she has also worked as a Weekend Nurse and has recently become a Nurse Manager Trainer. What she loves most about Dolan is the small atmosphere, and having "one on one time with families and residents." She points out this is a big difference between bigger facilities and appreciates "the extra time to help out a resident or family member." Cyndi's extensive experience and management skills makes her a great fit as an educator for new nurses. Cyndi's light-hearted personality and great sense of humor create a fun work environment. Cyndi is flexible and rolls with the punches! Cyndi is originally from Michigan and moved to St. Louis for family. She has one son and four grandchildren–Daymion, Justice, Rylee, and Jaxon. Her grandchildren love coming to work to visit residents and conduct activities. In her free time, you may find Cyndi on a cruise or traveling. With her adventurous spirit, it is no surprise, she loves attending festivals and hiking.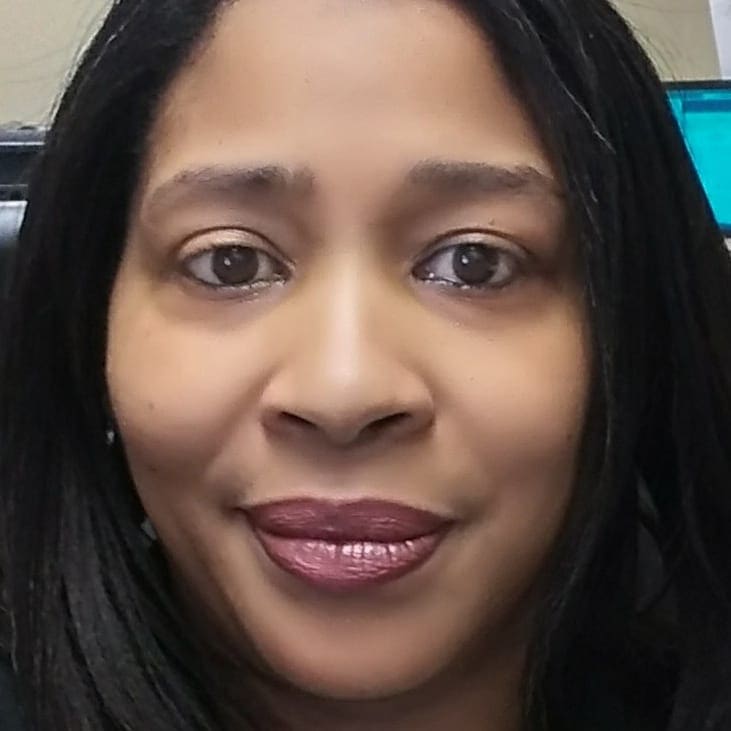 Yolonda Fischer, LPN Nurse Manager
Joined team in 2018
Dolan Memory Care Home at GalwayYolonda has over 25 years of experience in the health care field in various roles from: nurse's aid, certified nurse's assistant, medical assistant, certified medical technician, dialysis, and phlebotomy. She has truly worked her way up the career ladder. She has been a nurse for over 15 years working in long term care and management. Yolanda joined Dolan in 2018 during the Waterford Crossing development. What brought her to Dolan is the small size and family oriented atmosphere. She understands that long term care is driven by nursing and feels comforted that working at Dolan, "I am able to intimately know and understand the residents and their family members. It is truly rewarding." The residents and families appreciate Yolonda's attention to detail. She is organized and on top of it! You may also find Yolonda in the kitchen baking or preparing a tasty snack. Yolonda is originally from St. Louis and has two children. Her son lives in Kentucky with his two children and her daughter lives in Colorado. Both children work in the military! In her free time, she enjoys relaxing and watching TV with her dog, Hailey.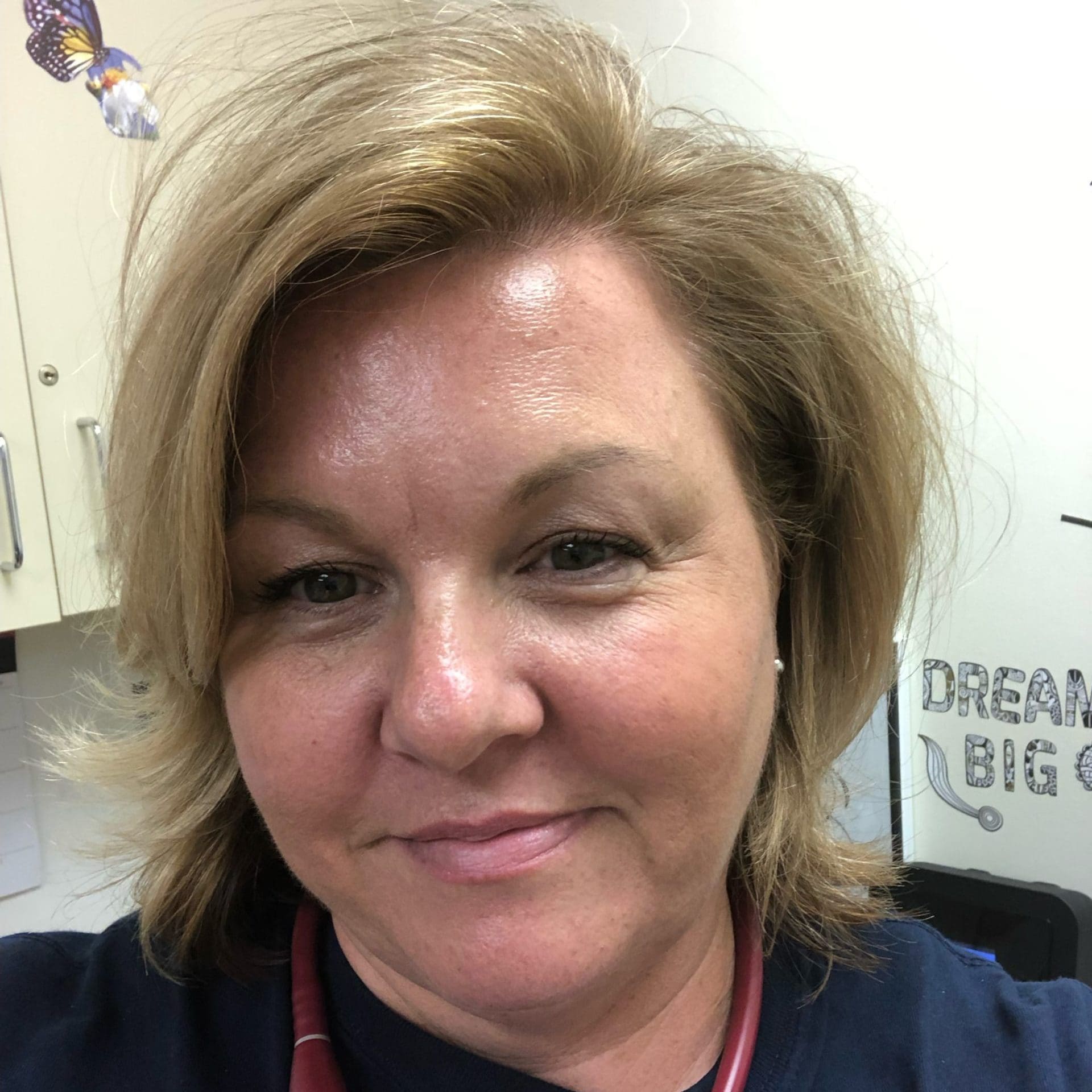 Susan Monroe, BSN, RN –Nurse Manager at Limrick
Joined team in 2021
Dolan Memory Care Homes at Limerick
I would like to introduce myself to you all as the new Limerick Nurse Manager,  I'm very excited to start my journey with Dolan and to take care of your loved ones.  I have been a nurse for 27 years and have worked at St Luke's hospital for 3 years on the Oncology unit, Barnes West County hospital for 10 years in the ER and on the orthopedic surgery floor, Bethesda Dilworth for 7 years and Meramec Bluffs for 7 years.  I intend on continuing my education in Alzheimer's/Dementia care as to better serve and care for our Dolan community. 
I have 3 children, James 30, Julianna 20 and Kyle 13.  James is a manager at Beer Sauce, Julianna is in cosmetology school and Kyle is my typical teenager who plays football and is  going to CBC high school next year.  I am married to my best friend in life Chris who until recently was working at Barnes West County hospital in Radiology.  I absolutely love dogs and have had a dog/dogs in my home my entire life, I currently have 2 black labs Beau and Lucy who may make an appearance in the house soon. 
I enjoy making crafts,  I would much rather make something than to buy it and I look forward to crafting with the residents at Limerick.  I love taking hikes at Castlewood park with my dogs when the weather is nice.  The past 6 years I served as the team mom for my sons select football team and I love love love going to his games and so look forward to Friday night lights next year to watch him play in high school.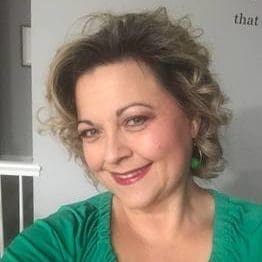 Barbara Cancila, BSN, RN—Nurse Manager
Joined team in 2021
Dolan Memory Care Homes
I grew up in Williamsburg, Virginia, and then moved to St. Louis when I was 16. So sometimes you might hear me say Y'all. It was a bit of a shock…I loved amusement parks and spent my summers at Busch Gardens, then I was introduced to Six Flags…a state fair compared to Busch Gardens…but non the less I still had fun!
I always knew that I wanted to go into nursing, I was the only child, and had a very small family…my grandparents passed away when I was young, so when I starting working as a Certified Nurses Aid at the age of 19…I thought I was in heaven…because all of a sudden I had so many grandmas and grandpas to fill that void within my heart!
I have 3 beautiful grown children, 2 girls and a boy, no grandchildren yet. A life partner, who is the most caring man, who would give his shirt to those in need. We are a very close family, and spend most of our free time together.
My first 15 years were in a long term setting, which I really did enjoy, but like some, I felt like I needed to try something else..so I spent the next 15 years in dialysis. This is really where I grew as a person and as a nurse and felt at that point I was ready for management. I have been in nursing for 30 years now…but my heart was still missing something…
I was lucky enough to have found an open position at Dolan Memory Care! Here I can take my skills that I have learned over the years to be the best role model for our carepartners, to be a mentor and to provide leadership. But most important, I get to be around all my grandmas and grandpas again!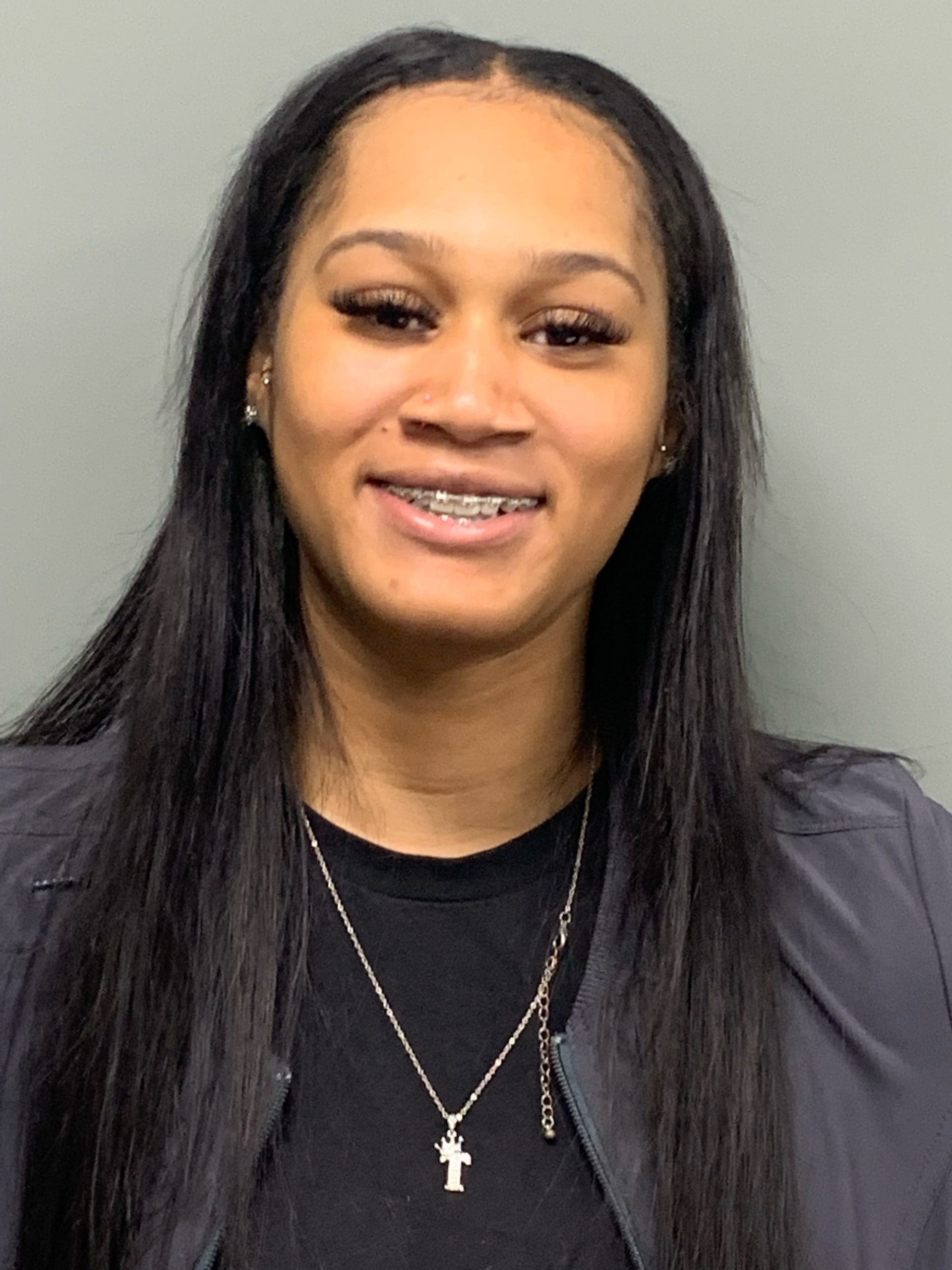 Tanisha Madison, RN—Nurse Manager
Joined team in 2021
Dolan Memory Care Homes at Cork
Tanisha has been a nurse for over 4 years and was fortunate to start school after high school even with her first child as a newborn. While juggling being a new mom and nursing school, she worked a part-time job as well. Tanisha's career has mainly been in long term care, rehab, skilled, home health, assisted living and a little pediatrics. Tanisha has always been drawn to working with memory care. Her family took care of her grandmother who had Alzheimer's for ten years until she went to heaven. In her free time, she spends time with her two children and family. They enjoy going to parks, movies and ice cream. When compared to other long term care communities, Tanisha shares the "home-like environment," has always been attractive "This feels like my own home and I am able to take care of 10 residents who are like family. I enjoy learning about their lives and personalities." Tanisha's random fun fact is she is a soccer star and she is crossing her fingers her kids have the same aspiration. She hopes one day to travel to Paris to see the Eiffel Tower. Thank you Tanisha for your patience and compassion.