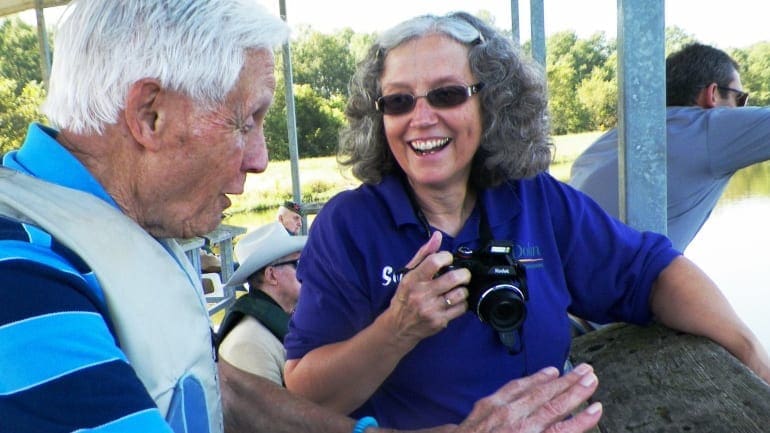 Sandi Antalick, Activities Director, MCAD, ADC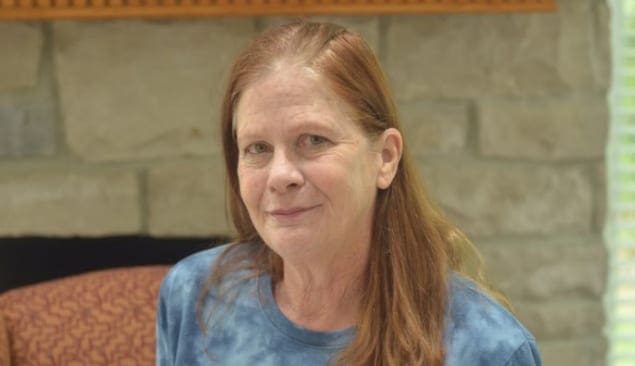 Betty Vatterott, Activities Assistant, BFA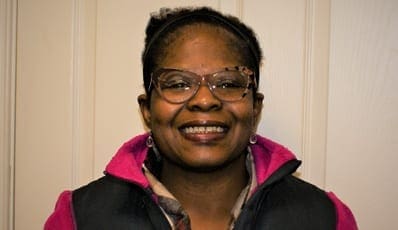 Michelle Jefferson, Activities Assistant
(Promoted from Care Partner)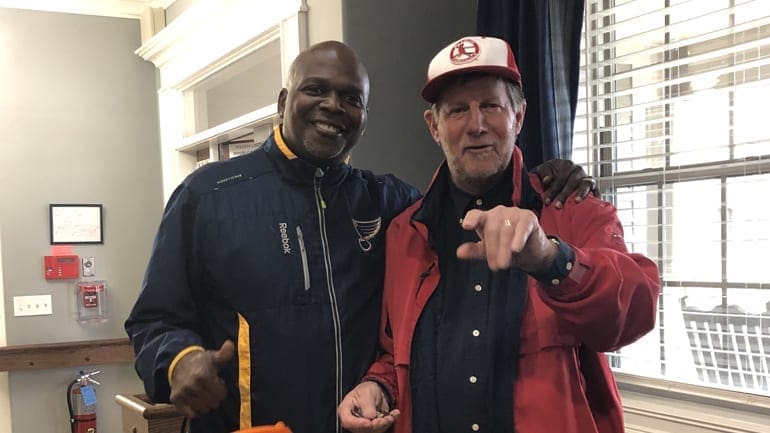 Steve, Activities Assistant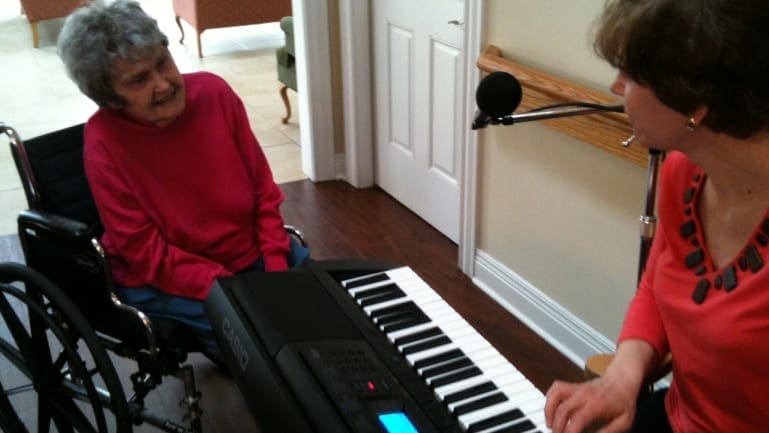 Becky Alexander, singer-pianist
Becky was described by the New York Times as "a talented woman." Her repertoire covers the music from the Great American Songbook, which includes popular Broadway show tunes. Becky accompanies our Residents as they perform their favorite songs during her sing-alongs. Because she gets to know Dolan Residents on a personal level, she gears her sets to match their favorite songs.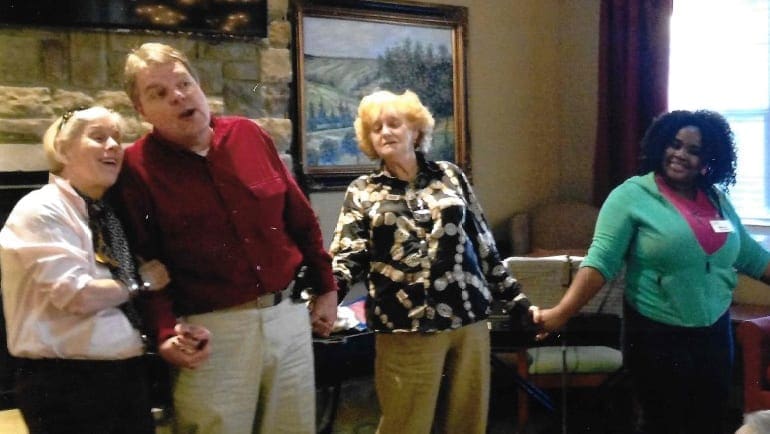 Troy Jones, board-certified Music Therapist
Troy specializes in musical experiences for older adults. Troy implements various instruments and encourages the Residents to engage and sing along to their favorite classes.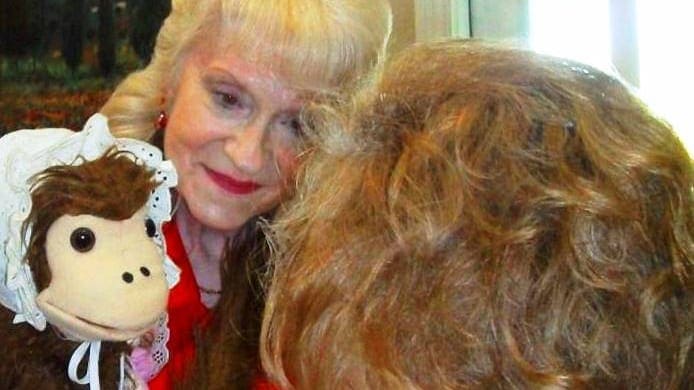 Beverly Condray
Beverly is a musician, vocalist, and animated ventriloquist who plays the classics and encourages singing along. She engages Residents in every performance.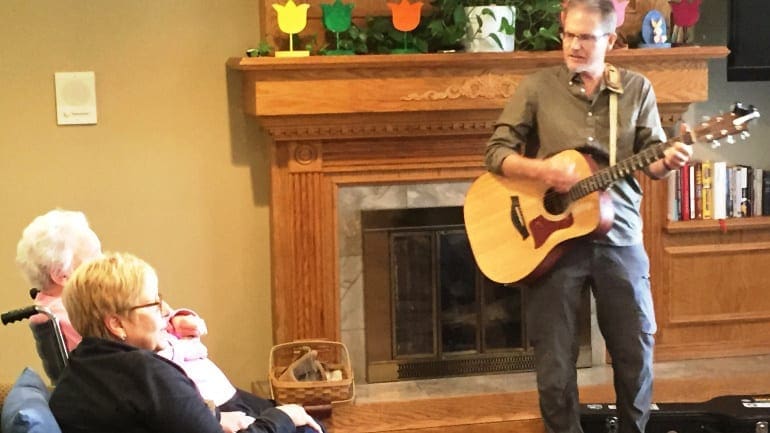 Mel Eberle, singer-guitarist
Mel is a singer and guitarist who plays acoustics from the 1930s – 1950s, creating a relaxing and soothing afternoon for the Residents. Mel has been known to visit with the Residents and brings a gentle presence to the houses.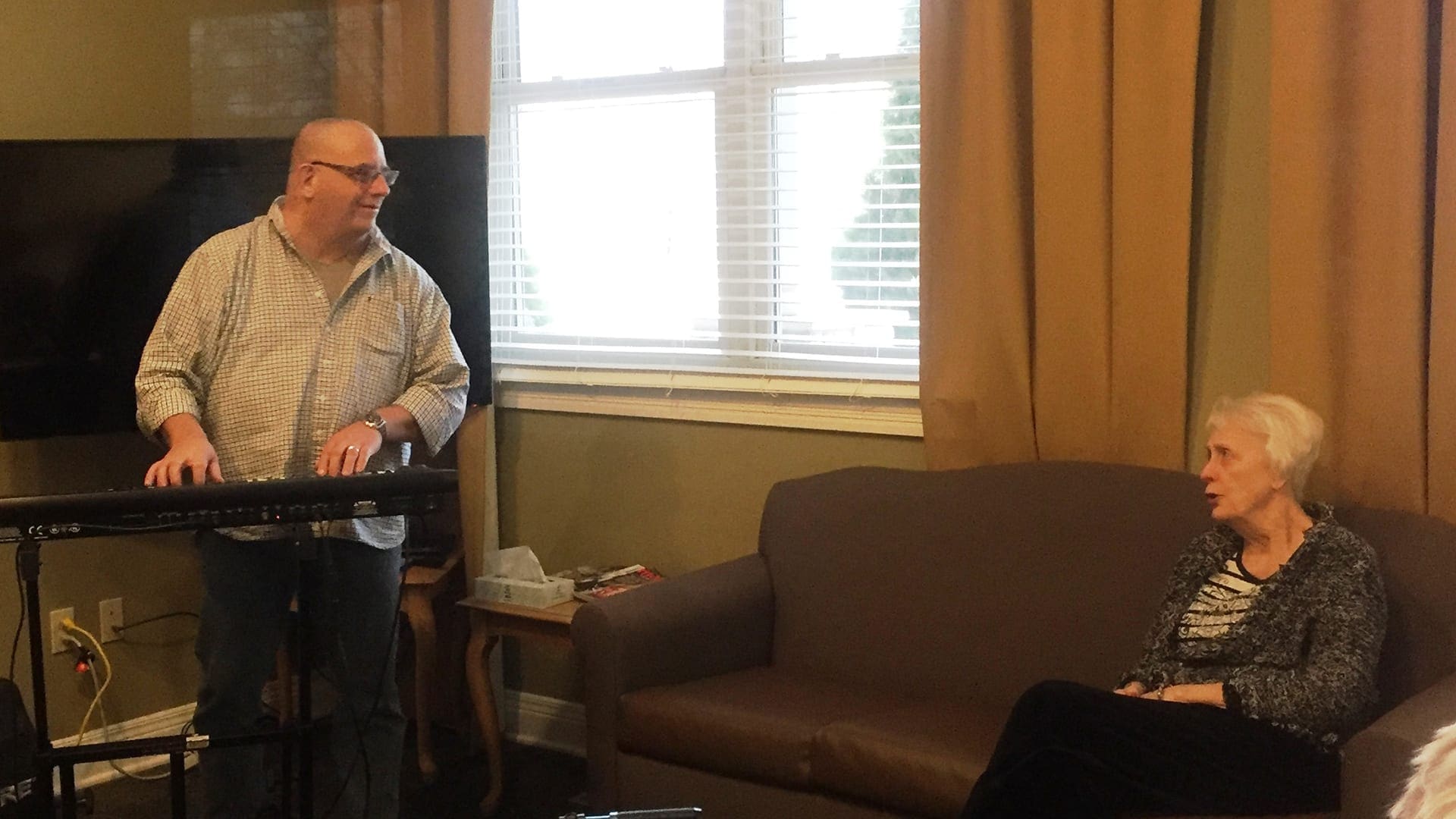 Joe Ellegood
When Joe comes to Dolan, his contagious energy puts everyone in a good mood. His favorite artist is Elvis, and he knows how to get every Resident and CarePartner engaged, whether that means singing, clapping or showing off their dance moves.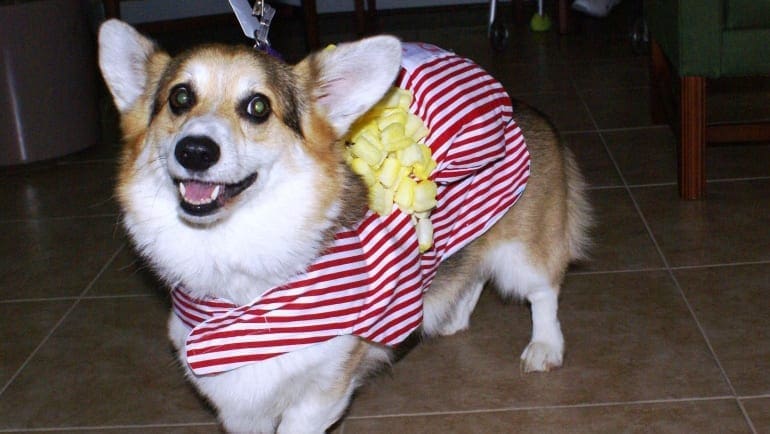 CHAMPS and Support Dogs, Inc.
Volunteers from both organizations bring their therapy dogs to spread joy to the Residents. Leo, the corgi, performs numerous tricks and enjoys companionship. Many of our Residents grew up with pets and love having a furry friend visit.