Find Our Homes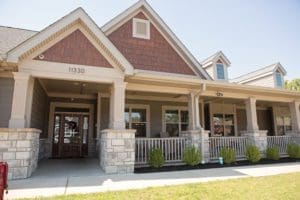 Dolan Memory Care Homes has fourteen houses nestled in neighborhoods throughout St. Louis County. Aiming to blend into the community, the Dolan homes do not have signage in the front yards to respect the privacy of our Residents and their families. Locally owned and operated, Dolan Homes has been providing memory care in the St. Louis area for over twenty years. Memory care is our only focus, which is why our residents are successful.
All Dolan homes provide a large, secure backyard, which is accessible for both residents and families to enjoy. The elders maintain the vegetable gardens and flower beds. They utilize the walking path for a stroll or to allow their pets to run around. The back porch is also covered with ceiling fans and is a wonderful space to entertain or relax even during St. Louis summers.
All Dolan homes accommodate private suites, with option of half or full bath, built within a barrier-free environment. Memory boxes at the entrance to each suite help residents identify their bedroom and orient themselves.
A state-of-the-art spa room offers a relaxing environment and creates a pleasant and positive bathing experience. A beautician salon sink and chair make shampooing hair like a day out at the salon. Additionally, the homes have several visiting areas, which also accommodate activities. All Dolan homes are designed and constructed for comfort and easy navigation for people with a memory impairment.
Dolan Memory Care Homes is a true social model of care. Through embracing a family-style dining experience, a social atmosphere is achieved for elders, care partners and families. As in any home, the elders spend their day in the cozy living room or beautiful sunroom enjoy each other's company. They may choose to nap in a comfy recliner or in their bedroom. Dolan recognizes the importance of socialization, creates a safe haven to socialize, and embraces all social abilities.
The house and program are designed to maximize independence and dignity. The cues built into the home, along with the gentle guidance of the CarePartners, consistently meet the Residents' needs and desires while reinforcing a safe environment. Each Dolan home is managed by a licensed nurse with the support of our certified CarePartners, accredited activities staff, social workers and administrators. Purposeful tasks, activities of daily living, physical activities and cognitive stimulation are provided to engage Residents based on their interests and strengths.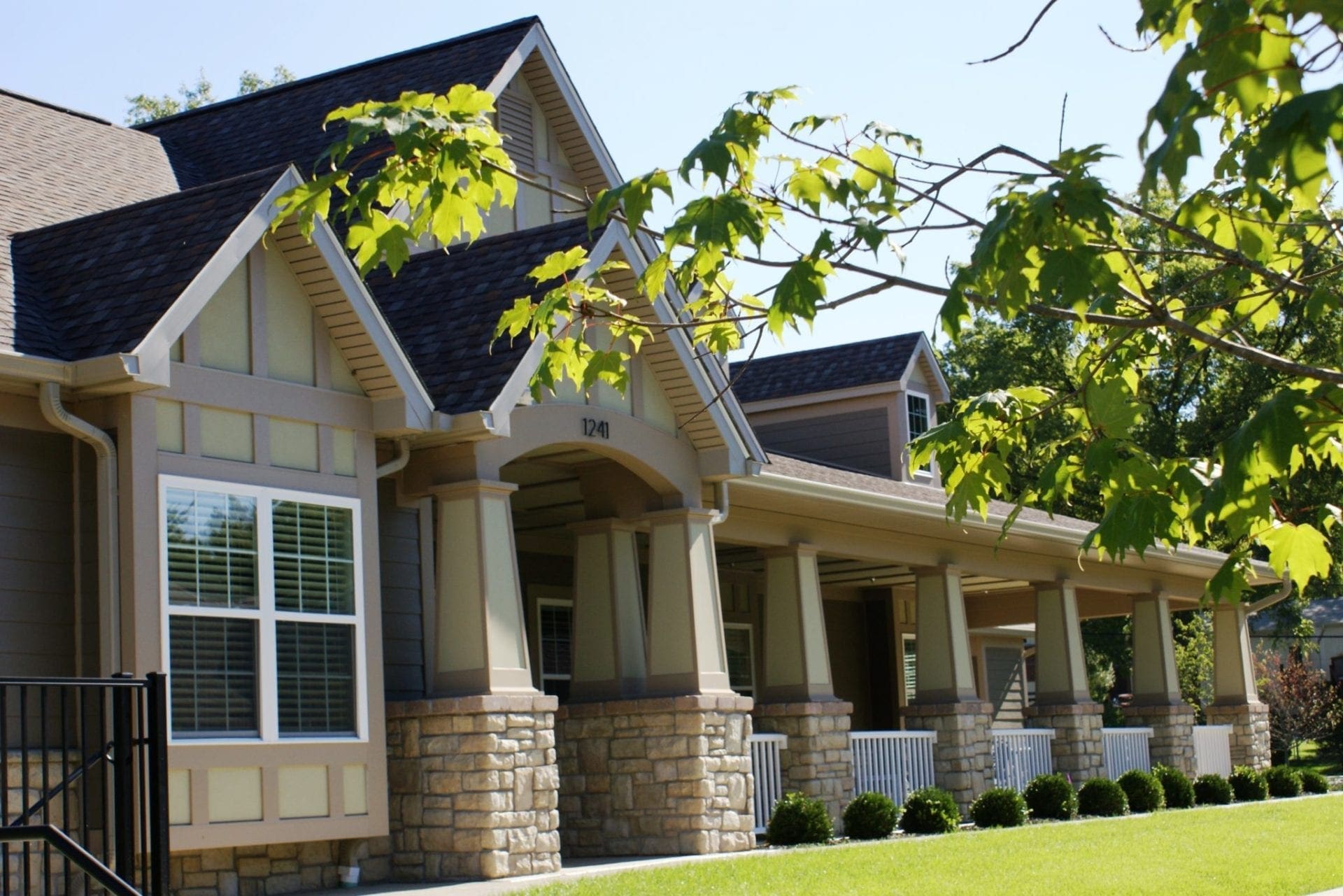 Call
314-993-9500
for more information or to schedule a tour.