Memory Care Homes in the suburbs of St. Louis, MO

Meet Dolan Memory Care Homes award-winning Team.
Learn More
Established in 1993, locally owned and operated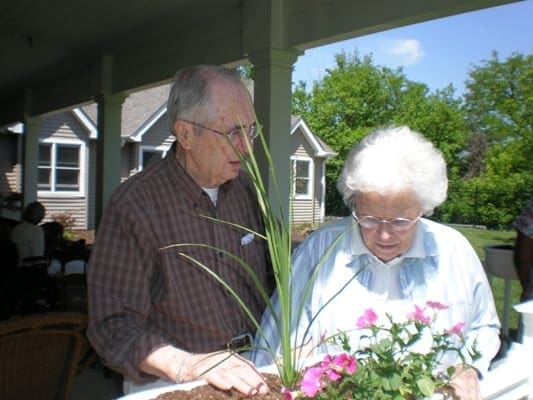 "Dolan Memory Care Homes is dedicated to providing the highest quality of life for Residents and their families affected by Alzheimer's disease and related dementias."
Memory care is a particular type of long-term care designed specifically to meet the needs of a person with Alzheimer's disease or other types of dementia. Dolan Memory Care Homes are state-of-the-art residences designed specifically to meet the needs of individuals who are affected with a memory impairment. Our safe, secure homes represent a social model of care and are nestled in neighborhoods of St. Louis County. We strive to embrace strengths, encourage independence and maintain individuality while aging in place. Dolan Memory Care Homes provide person-centered care. Click here to read about the Dolan difference.
Letter from Dolan Memory Care Homes family member:
""Dear Britney,
Thanks so much for sending along the pictures. Mom mentioned that she was "out on the town" and had fun visiting and joking. I think it's FANTASTIC that you're getting her out and engaging with her in a positive way (without asking for her to change or adapt to anything she doesn't wish to). Thank you so much!
I think there are some good signs here in the last couple of weeks that Mom's adjusting to being at Dolan Homes. Thank you again and please ask her to join on outings whenever feasible."
My Best,
Kathy
Dolan Memory Care In The News
What is Memory Care?
What does memory care mean?
Memory care is a particular type of long-term care designed specifically to meet the needs of a person with Alzheimer's disease or other types of dementia. Our memory care also has specific training from Alzheimer's Association for nurses and care partners to ensure success.
What is the difference between assisted living and memory care? 
Memory care is specifically designed and built to support individuals with memory impairment. Memory care offers more support, cuing, and physical assistance than assisted living. Memory care is also locked and secured for safety unlike an assisted living.
How do I know if I need memory care? 
A primary care physician or neurologist may recommend memory care. Other signs include: weariness of loved ones caring for individual, increase in health needs, safety concerns, decline in hygiene, susceptible to scams, and challenges with housekeeping, balancing books, and shopping.
How much does memory care cost? 
Our memory care cost is all-inclusive, which means each resident pays the same, regardless of how much care he/she receives. We are private pay only. Please call 314 993 9500 to learn more about our cost.
Does medicare or health insurance pay for memory care? 
Unfortunately, medicare and health insurance does not pay for memory care. These type of insurances will reimburse for a rehabilitation stay following a hospitalization. Medicare and health insurance do not pay for a long term care stay. Medicaid and long term care insurance can help pay for a memory care stay. Long term care insurance is a policy purchased prior to developing dementia.
Are memory care expenses tax deductible? 
If you chose an exclusive community that only offers memory care, you are able to deduct medical expensive if they exceed 7.5% of your adjusted gross income and if you itemize your taxes.