Leadership Team
Dolan Memory Care Homes' leadership team is comprised of highly experienced professionals who are committed to providing the highest quality of life for our Residents and their families.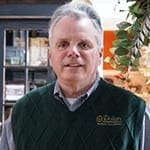 Tim Dolan
– Owner/President
Started team in 1993
Tim Dolan saw a challenge that needed to be addressed: care for those suffering with Alzheimer's disease and related dementias More than 5 million Americans are living with the disease – Every 67 seconds someone in the U.S. develops Alzheimer's which is currently the 6th leading cause of death in the U.S. The numbers are staggering and at present there is no cure. As an innovator, Tim has been involved in memory care for over 25 years. He has had significant influence in changing the perception of the disease along with fostering vast improvement in resources that are now available to families.
Read More
Dolan Memory Care Homes (DMCH) specializes in the care of those living with Alzheimer's disease or related disorders. DMCH are not a wing or a floor in a skilled facility, or a new building on a large campus; but rather small households within residential communities accommodating ten or fewer residents. When Tim built his first home in 1993 there were very few placement options available for families. As a consumer himself, he was shocked by the limited long term care choices available to families struggling with the disease which at the time were merely locked down wards within conventional nursing homes.

Evolution of an Idea
Tim began reading everything he could find on environmental design and different care techniques that he could incorporate in a new model of care. He had heard of other ideas that were similar to his that were beginning to take shape in other parts of the country. He traveled to these facilities to see how their approach might help with his design. Tim learned that a family member in New York had donated funds to a research center in Ohio; the Corrine Dolan Alzheimer's Research Center (CDARC) which he collaborated with in the development of his new care design. While CDARC was not his exact vision, it proved to be a wealth of knowledge that he could use in the developing his own program. In fact, every place he visited he learned something that he could use.

Vision Takes Hold
The journey was a definite struggle; but he did have some successes along the way. Tim did not anticipate the lack of social awareness and the overall stigmatism that existed with the illness. When you couple that with the state's various licensure categories that ran counter to his style of care; he soon learned that he would be in for a long campaign. In 1999 Dolan Residential Care, as his young company was known, was chosen as one of only 2 facilities in the St. Louis area to participate in the State's Alzheimer's Pilot Program to investigate and develop new environments and care techniques for Missourians suffering from Alzheimer's disease and related dementias. He developed 3 state-of-the-art households that included numerous environmental design features that addressed the cognitively impaired along with several new innovative building techniques. In 2006 Tim's effort in the field was instrumental in helping to change the licensure regulations in Missouri. Senate Bill 616 was introduced, passed and later signed by the Governor providing Missouri families with an array of long term care choices never before available to Missourians. In 2010 Tim was chosen by the Governor to be a member of the Missouri State Alzheimer's Task Force representing the long term care in the state. Other Task Force members included Dr. John Morris, Margret Donnelly, Director of Missouri Health and Senior Services, Senator Bill Stouffer sponsor of Senate Bill 616, Carol Rodriguez from the Alzheimer's Association. The Task Force's duties were to identify how the disease was affecting Missourians, what resources were available and how the state could better serve those families affected with the disease.

Vision Becomes a Reality
Currently, Dolan Memory Care Homes has 12 households in the St. Louis area. In 2014 Tim completed Les Maison a memory neighborhood. Les Maison is the first of its kind green development consisting of four homes specifically built to accommodate those suffering from various forms of memory impairment. It is a true patient centered, social model in every sense of the word. Residents are encouraged to participate in their own care as well as to be involved in the day to day operation of the home. Residents have the freedom to go outside in an enclosed yard and to socialize by visiting other residents within the neighborhood. To date, there is no other development like it in the country, making it a true "feather in the cap" for St. Louis Based on Les Masons' success, in 2018, Tim began developing his second memory neighborhood, Waterford Crossing.

Vision for the Future
While Tim's mission of care for persons living with dementias and their families; he also contributes to a world without Alzheimer's by working closely with and donating to the St. Louis Chapter of the Alzheimer's Association and Memory Care Home Solutions.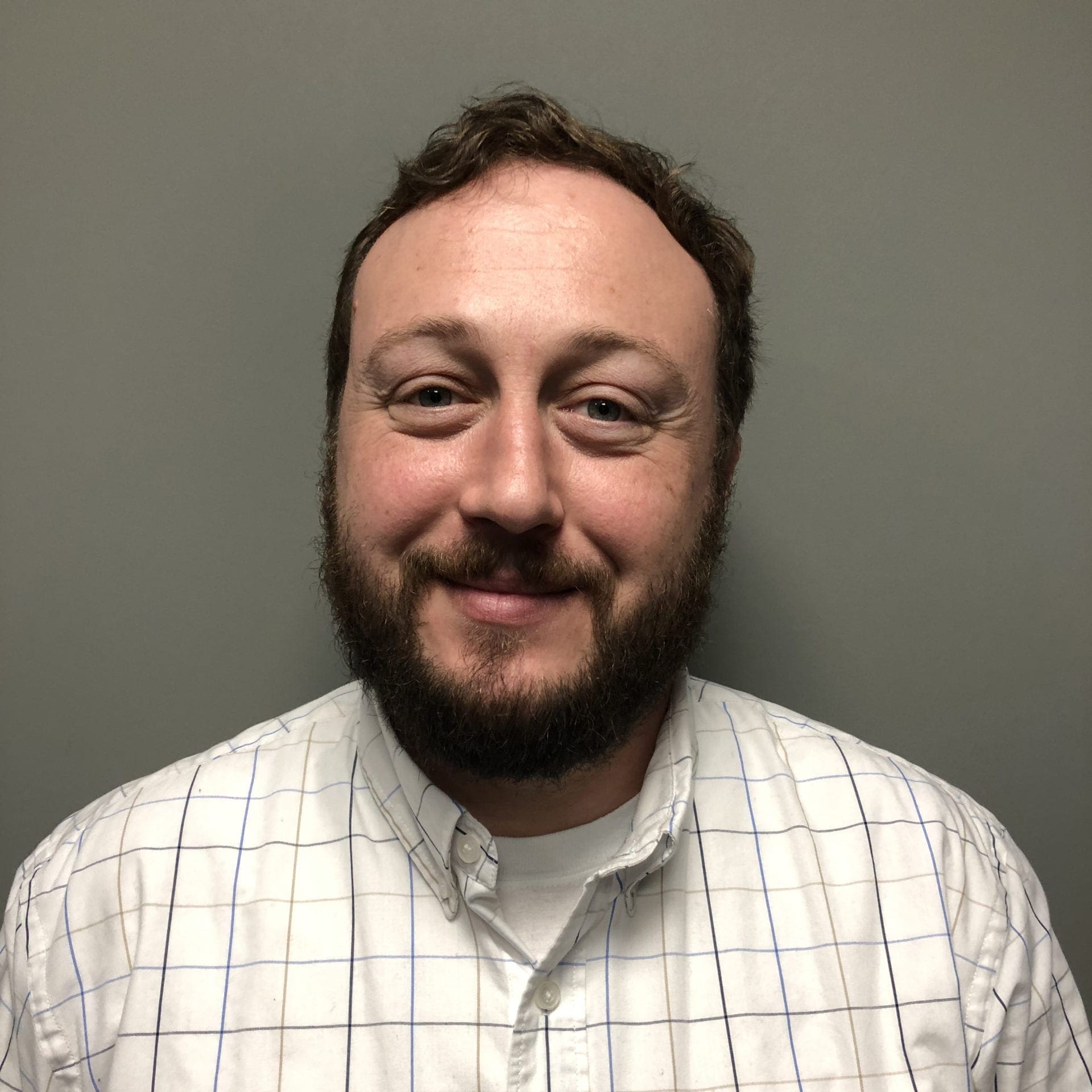 Steve Vicalvi LNHA
– Director of Operations
Joined team in 2020
Dolan Memory Care Homes "unique and innovative approach to dementia care" guided Steve to join the team in 2020. Steve leads his peers through example. Steve is not afraid to roll up his sleeves and help out in any way—from offering guidance and leadership to nurses and care partners to providing direct care with residents. During college, Steve was instrumental in taking care of his grandmother in her home, who suffered from dementia.
Read More
His hands-on-care for his family member sparked his interest to pursue health care. He started in medical records and shortly after, he began an administrator in training program. Steve has a wide range of experience working in assisted living, intermediate care facilities and skilled nursing facilities. He is originally from Illinois and moved to St. Louis about 10 years ago. While he isn't working, he enjoys spending time with his family and daughter, reading, and playing golf.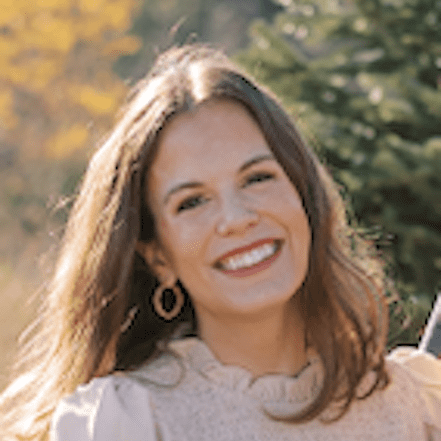 Allison Dolan-Boschert, NP-BC
– Nurse Consultant and Geriatric Nurse Practitioner
Joined team in 2004
Allison has been with the company over 15 years. She was a Care Partner, an Activities Director, a Nurse Manager, and now works primarily in admissions as Nurse Consultant. "Some days I'm Allison, other days Angie, occasionally a daughter or an old neighbor, and it's all okay." With a little imagination and flexibility, Allison highlights the importance of stepping into a resident's reality.
Read More
She recalls a time with a resident who, almost every afternoon around the same time, wanted to pick up her children off the school bus. "We would tidy the house by sweeping the floor and folding towels, and prepare a snack for the children. By the time we were finished, Betty was not concerned with picking up her children. What sets Dolan apart from other memory care centers are the little things: We want to know how our residents prefer their coffee, what time do they rise in the morning, what are they proud of, and what makes them smile. Ultimately, it's the details, which makes Dolan successful in memory care. "Living at Dolan is the ultimate customer service experience, we are wrong, and the folks that live here are always right. We create a safe environment, so we can take away the No's. It is empowering for the residents to be independent again." Allison obtained a Bachelor of Science in Biological Sciences and Chemistry at University of Missouri-Columbia. Additionally, she received her Bachelor of Nursing and her Masters of Nursing as an Adult Geriatric Nurse Practitioner at Goldfarb School of Nursing at Barnes Jewish College, where she achieved an Academic Excellence Award. In 2018, she was recognized in Jewish Light as a Woman in Business.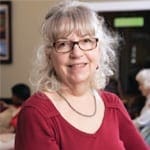 Toni Dewhirst
– Resident Care Coordinator
Joined team in 2006
Even in nursing school, Toni "always gravitated toward the older people, because they appreciate you so much". After stints as Director of Nursing at conventional nursing facilities, she learned about Tim Dolan's cozy, nonclinical approach, with 6 to 11 Residents per home.
Read More
"When you know your patient that well – you know what they need." At Dolan Memory Care Homes Toni oversees care for Residents with Alzheimer's disease and dementia related disorders. The "Dolan Difference" is that the residents enjoy a restrain-free environment that is considerate of their wants and needs. By removing limits, restrictions and the word "NO", residents feel more comfortable and exhibit less negative behaviors. It's about what they can do, not what they can't do. It's amazing too, when we open up all the possibilities, what you can actually do with folks who have dementia. Who else would take 90 folks with dementia to a Prom! Life with Dementia can be meaningful and enjoyable. Families can stay intact and still have relationships as time goes on. This is what I enjoy most about my work at Dolan.

2014 Award Recipient
– Senior Division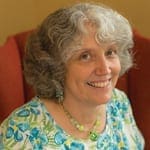 Sandi Antalick, ADC
– Activities Director
Joined team in 2013
Sandi came to the role of activities in long-term care through community service projects with the Girl Scout troops she led. While working as a Legal Secretary she went back to school to take classes in the field of activities. She started her career in 2001 as an Activity Assistant. Three years later she was promoted to Activity Director. Sandi joined Dolan Memory Care Homes in 2013 as Activities Director.
Read More
She is responsible for planning and implementing activities at each of the households. She schedules monthly events and entertainers for each house and composes a newsletter of activities for the Residents' families. She is part of the team implementing and leading the Cognitive Stimulation Therapy (CST) program in the houses. Sandi has an Associate degree in Human Services from St. Louis Community College. She is a Missouri Certified Activity Director and a National Certified Activity Director.
"Whenever I visit the Residents at their homes, they are always so welcoming and so appreciative that I have come to visit them. I love the stories they tell me and learning so much about them. I love working on new projects with them and going out to lunch with them. Every day is always a new day!! Although I am supposed to be going to visit to make their day special, they always end up making my day special too!"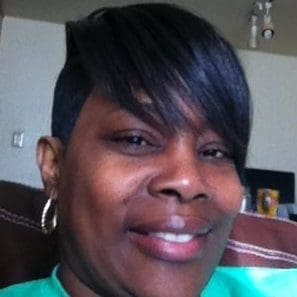 Kendra Shelton, RN
– Administrator Les Maisons
Joined team in 2022
Kendra has been a nurse for over 15 years mainly in geriatrics. She has worked in pediatrics too. She feels, "nursing is my purpose in life." Kendra takes care of people like how she would treat her own family. When compared to other long term communities, she loves the intimacy at Dolan, "working at nursing homes you may have over 100 residents in a facility, but you do not know them as well as you do at Dolan." In her free time, she enjoys spending quiet time alone and watching her grandson. She proudly shares, "Being a grandparent is the best thing in the world." She hopes to travel to Europe and cruise around to different cities.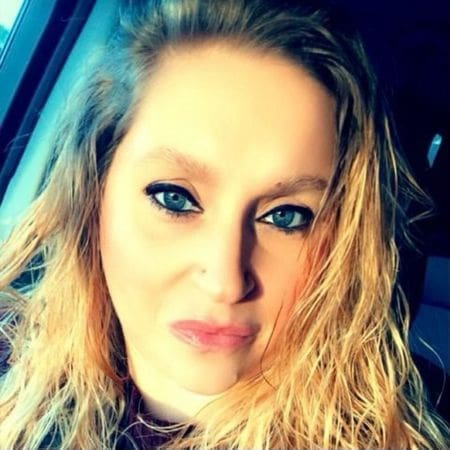 Angi Pettis, LPN
– Administrator at Waterford Crossing
Joined team in 2022
Angi comes to us with many years of experience in the long term care setting. She began her journey at the age of sixteen working in the dietary department of a nursing home in her hometown of Washington, MO. Two years later she began her nursing career as a certified nursing assistant. While her family was still very young, she decided to go to school to become a Licensed Practical Nurse.
She worked as an LPN in a long-term care community in Washington, MO from 2003-2016 then took a job as a Clinical Nurse Leader in a community in St. Louis County. Soon after starting this new job, she was quickly promoted to the Director of Health Services for the Assisted Living and the Assisted Living Memory Care neighborhoods.
Read More
Only three years later, Angi became a LNHA (Licensed Nursing Home Administrator).
During her career, she has been on numerous Leadership Committees and was recognized with the very prestigious Voyce award for her leadership skills.
Angi has a well- balanced life between her career and raising her five children, two dogs and two cats. She enjoys: hanging out with her kids, hiking in state parks, visiting places with animals (Grant's farm, the zoo), and spending as much time as possible vacationing in Gulf Shores, Alabama.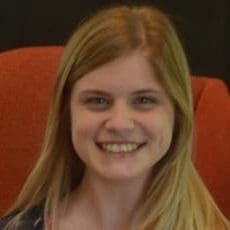 Stephanie Little
– Les Maisons Family Support Coordinator
Joined team in 2019
Stephanie's experience with Dolan started in 2013 when her grandmother moved in as a resident, leading her to decide to dedicate her career path to memory care and chose Dolan as the site of her internship in 2015. She spent the summer of 2016 as a care partner, and graduated with a Bachelor's in Human and Family Development and a minor in Psychology in 2017. She spent two years as Memory Care Coordinator at another facility, but decided to return to Dolan due to missing the person-centered model and work environment that Dolan exhibited. She spent the last two years as the Assistant Director of the Activities Department, and is now excited to have started her journey as the Family Support Coordinator of the Les Mansion neighborhood.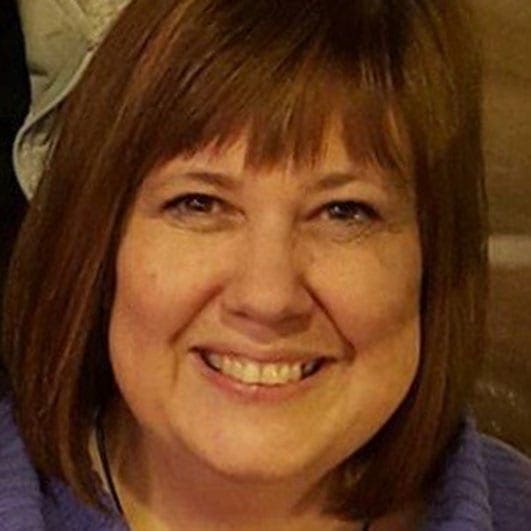 Brenda Akers, BSW
– Dementia Trainer
Joined team in 2020
Brenda Akers has dedicated her entire professional career to serving and enriching lives of older adults. She possess a plethora of experience as a social worker at the Jewish Center for the Aged and at Lutheran Senior Services. At both long term care communities, Brenda was instrumental in their assisted living and memory care programs. She is proud of facilitating Cardinals reminisce group. She also served as a vice president for a home health company.
Read More
In her free time, she volunteers at the Alzheimer's Association as a support group facilitator for spouses and adult children. Brenda has also dedicated her time as an organizer for Alzheimer's walk and a fundraiser leader. She demonstrates leadership throughout the community as a guest panelist and speaker for Alzheimer's Association, Missouri League of Nursing, and Activity Directors Across Missouri. Her topics range from "Intimacy, Sexuality and Dementia", "Lewy Bodies Disease", "Sleep and Dementia" and "How to Have the Difficult Talk with Your Parents." To top it off, Brenda also holds specialized certifications as a Dementia Practitioner (CDP) and Montessori Dementia Care Professional (CMDCP).

Over her professional career, Brenda learned about Dolan Memory Care Homes and continued to follow our progress. Dolan is humbled and honored that Brenda began working in 2020 as Waterford Family Support Coordinator. She shares, "I am totally committed to helping individuals with memory impairments, their families, through research and experience." Brenda truly appreciates and understands the importance of caring for the complex dynamic of respective family members along with the individual with dementia. Brenda values her family—Rick, husband of over 40 years, 3 adult sons, 1 daughter in law, and a small 3-legged therapy dog named Sia. Brenda illustrates compassion and empathy to all that she graces her presence. Dolan Memory Care Homes is fortunate to have Brenda as a part of the leadership team.

Brigit Spruill
– Administrative Assistant
Joined team in 2022
Brigit has been in the healthcare field for over 30 years working as a charge CMT most of the time. Before then, I was a Manager at Rally's for 4 years. Supervising a crew of 6 staff members. I love that the owner of Dolan Tim had a vision, and went with the plan to help others. Sacrificing for others is not easy. I also share the same vision. He is involved! All the years I have worked, I never experienced the owner being so involved. Great way of Leading. I have an Associate of Science Degree in Business, Social Service Designee in Long-Term Care Facilities. Manager Certificate, Mentor and Leadership Certificate.I like to volunteer, read, clean, and learn new things in my free time. I collect items for the homeless, church pantries and shelters. I mentor children, young adults, women and men. I lead a prayer group every week. A fun fact to me is paying for someone's meal behind you in a drive-thru. I would like to travel to Italy. I have never been on a plane.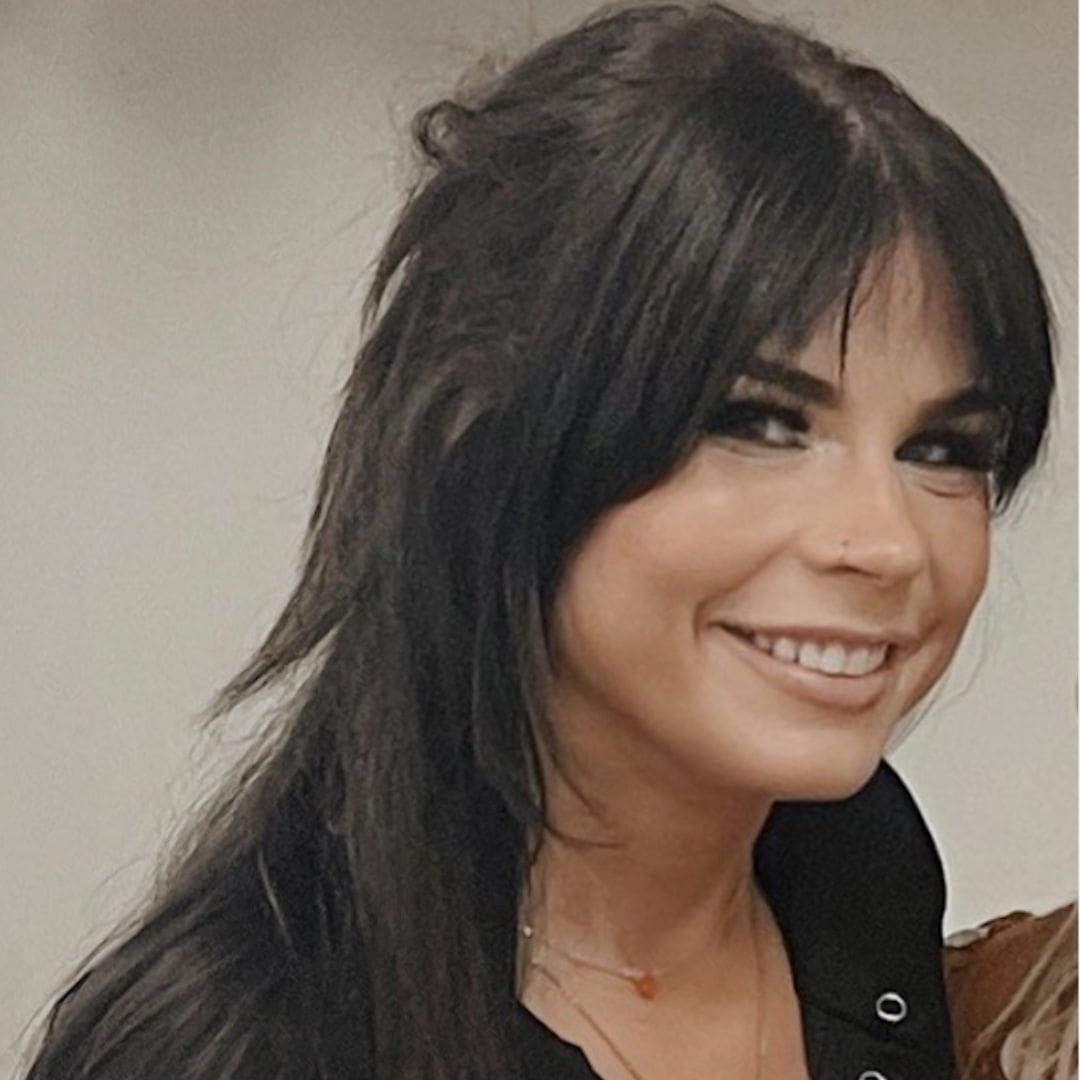 Shannon Sobeck
– Family Support Coordinator at Original 5
Joined team in 2023
I grew up in Saint Louis and I graduated from Lindbergh High School. Following that, I attended Southeast Missouri State University and graduated with a dual degree in Psychology and Criminal Justice and a minor in Social Work. Soon after graduating from college, I wanted to take a break from the Midwest and moved to California. Unsure of the career I wanted to pursue but knowing I wanted to be in the helping/social services profession, I entered the field as a case manager working with individuals struggling with being unhoused, substance use, and reentry. Once COVID-19 hit, I was uncertain of what was to come so I returned to my hometown of Saint Louis. Upon returning, I worked with youth as a behavioral therapist for about 3 years. I have an appreciation and passion for working with/helping individuals of all ages and walks of life, so when I came across the opportunity to work with Dolan Memory Care it seemed like a great fit.
Read More
I returned to school for my master's degree in Social Work at Mizzou Online where I am currently a master's student. I will be graduating with my master's degree in Spring 2025.
Outside of work and school, I enjoy spending my time engaging in self-care like Pilates, yoga, taking my dog for walks/hikes, and spending time with family and friends.
In my time at Dolan Memory Care, I love the person-centered care Dolan Memory Care provides to its residents. I appreciate getting to know my residents on a personal level, getting to know their history and life stories, and getting to spend time with them. I have experience working in various different residential settings, and none of them have felt quite like "home" like Dolan has.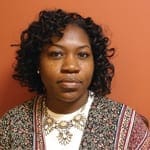 Ranada Conners
– Dementia Trainer
Joined team in 2009
Ranada has been with Dolan Memory Care Homes for over 10 years. She was a CarePartner, a Night Supervisor, Staffing Coordinator and most recently stepped into the role as our Assistant House Manager. Ranada loves to go above and beyond in providing excellent care for our Residents with Alzheimer's disease and related dementias. With a caring, compassionate heart she has always been available to train and develop the new CarePartners to the Dolan mission for caring for the Residents in a home like setting. Ranada's success is boiled down to her mantra: "Team work makes the Dream work."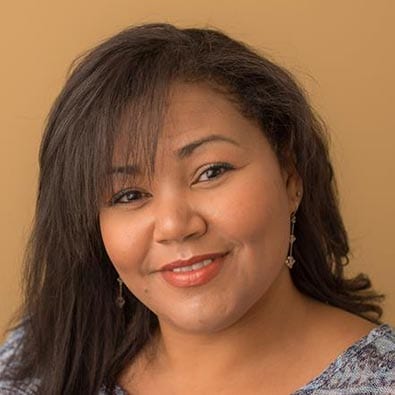 Natasha Raines, CMT
– Family Support Coordinator at Waterford
Joined team in 2003
Natasha has been a part of Dolan's team as a care partner since 2003. She has worked at several Dolan homes and has informally been a mentor to new care partners. At Dolan, she has worked at 3 different homes. A previous supervisor encouraged her to apply to Dolan in 2003. Her favorite aspect of Dolan is the ability to spend one on one with residents, noting she wouldn't have this luxury at other long term care communities. She appreciates the time to build relationships through hand holding and asking about their past. She understands this investment builds trust. Natasha also loves the family oriented feel. Natasha is originally from Illinois. Her family and friends describe her as "a go-getter with a big heart." Natasha enjoys a challenge and often does for others before herself. She has two sons and is also a foster parent to many fortunate children. In her her free time, she enjoys spending time outside in nature, walking in state parks, and shopping.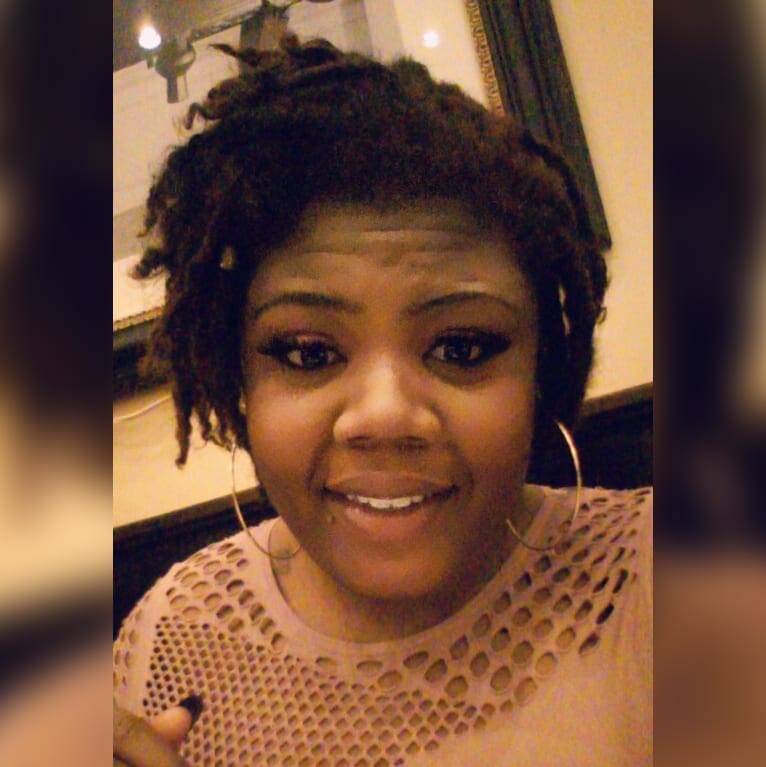 Cierra Stewart
– Dementia Trainer
Joined team in 2018
Cierra joined Dolan when Galway at Waterford Crossing opened in 2018. She was pivotal in opening the new home with guiding new care partners. She confidently knows she is where she belongs, "Dolan is different and I love working with this group. I know I am making a difference." Cierra sees how her hard work has paid off! Her coworkers remark "Cierra is a great worker, always makes sure the residents are well cared for!" Her manager says, "She is the best!" One family member states, "She is so helpful and compassionate." You will often find Cierra conducting a stretching exercise class or painting a resident's nails. Cierra's calm disposition sets her up for success when caring for individuals with dementia.
Read More
Cierra is a St. Louis native with two children (5 year old son and 1 year old daughter). She shares her children are her pride and joy, "They are the most beautiful kids you would ever meet!" In her free time, she pours all her energy into her children and family. They enjoy being outside at parks or the St. Louis Zoo. Thank you Cierra for all that you do!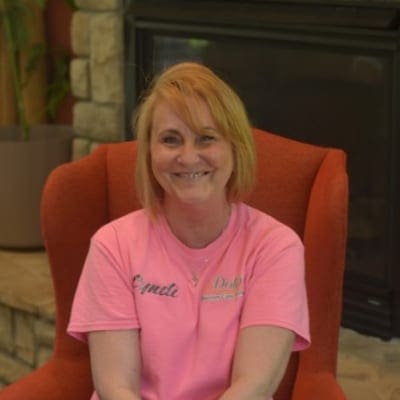 Cyndi McWhorter
– Director of Education
Joined team in 2012
Cyndi has been in the nursing field for over 25 years in rehab, as a MDS, Assistant Director of Nursing, Nurse Supervisor, and Admissions/Discharges. Cyndi joined Dolan in 2012 as a Nurse Manager at Clermont. During her career at Dolan, she has also worked as a Weekend Nurse and has recently become a Nurse Manager Trainer. What she loves most about Dolan is the small atmosphere, and having "one on one time with families and residents." She points out this is a big difference between bigger facilities and appreciates "the extra time to help out a resident or family member." Cyndi's extensive experience and management skills makes her a great fit as an educator for new nurses. Cyndi's light-hearted personality and great sense of humor create a fun work environment. Cyndi is flexible and rolls with the punches! Cyndi is originally from Michigan and moved to St. Louis for family. She has one son and four grandchildren–Daymion, Justice, Rylee, and Jaxon. Her grandchildren love coming to work to visit residents and conduct activities. In her free time, you may find Cyndi on a cruise or traveling. With her adventurous spirit, it is no surprise, she loves attending festivals and hiking.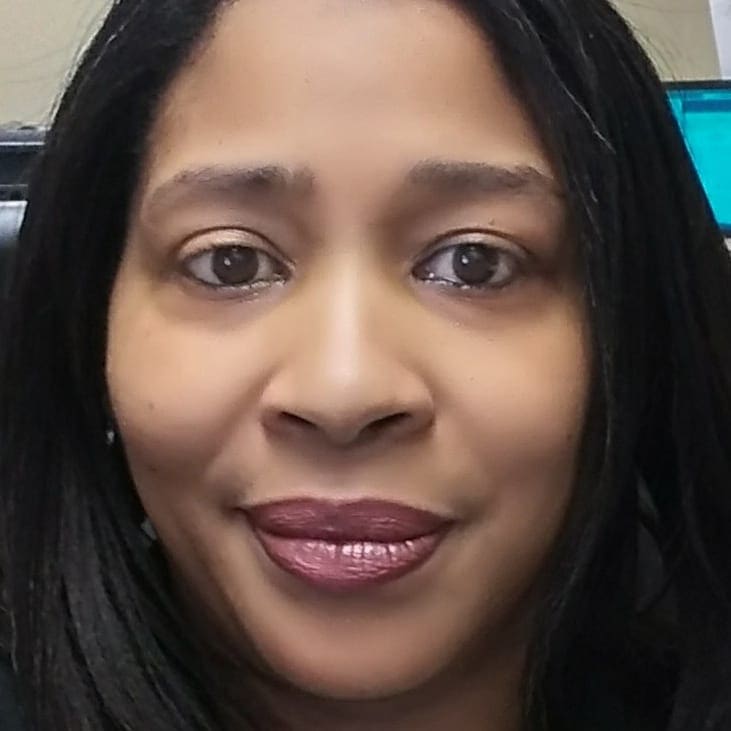 Yolonda Fisher
– Nurse Manager Trainer
Joined team in 2019
Yolonda has over 25 years of experience in the health care field in various roles from: nurse's aid, certified nurse's assistant, medical assistant, certified medical technician, dialysis, and phlebotomy. She has truly worked her way up the career ladder. She has been a nurse for over 15 years working in long term care and management. Yolanda joined Dolan in 2018 during the Waterford Crossing development. What brought her to Dolan is the small size and family oriented atmosphere. She understands that long term care is driven by nursing and feels comforted that working at Dolan, "I am able to intimately know and understand the residents and their family members. It is truly rewarding." The residents and families appreciate Yolonda's attention to detail. She is organized and on top of it! You may also find Yolonda in the kitchen baking or preparing a tasty snack. Yolonda is originally from St. Louis and has two children. Her son lives in Kentucky with his two children and her daughter lives in Colorado. Both children work in the military! In her free time, she enjoys relaxing and watching TV with her dog, Hailey.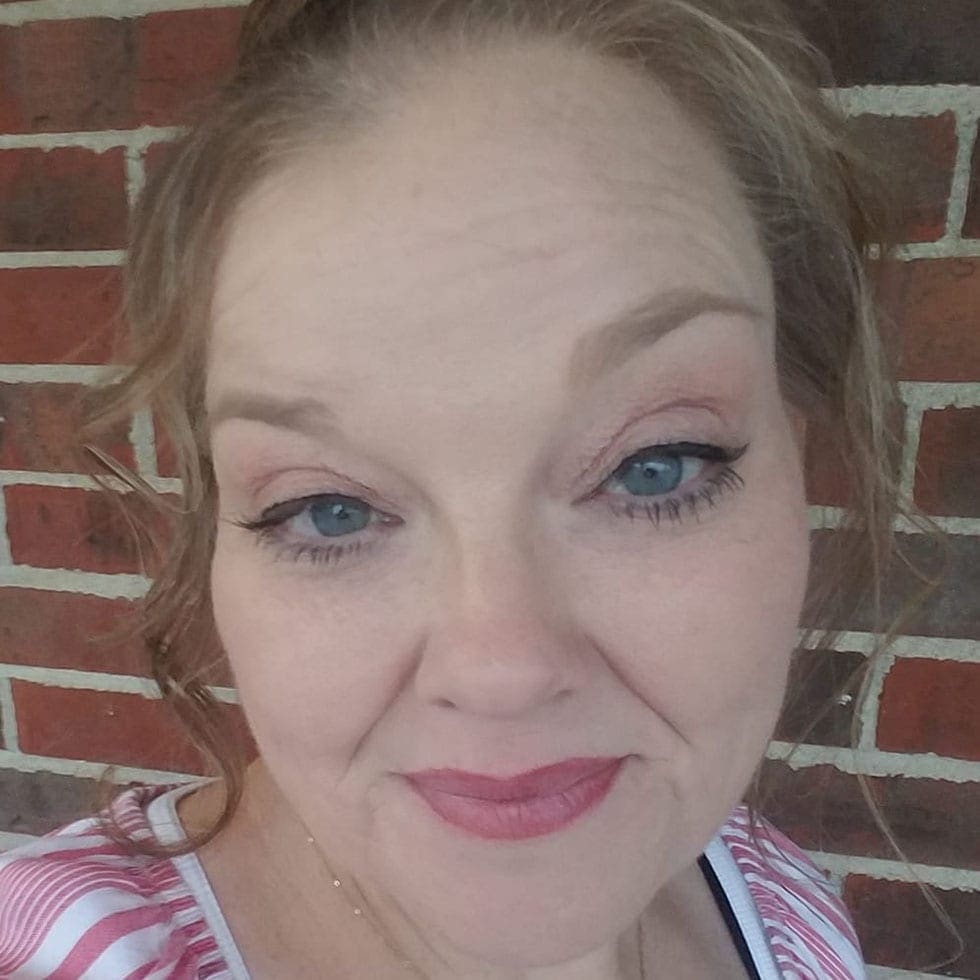 Amanda DeClue
– Staffing Coordinator
Joined team in 2020
Amanda has only had two employers her entire life! She began at Marymount Nursing Home for 22 years. First 15 years, she served as a certified nurse's aid and was promoted to human resources for almost 8 years. She has been proudly nominated for the extraordinary caregiver award through Voyce. Her mom suffers from dementia allowing her to appreciate the disease on a personal level.  At Dolan, she trained and worked as a care partner at the Galway home before her promotion as Staffing Coordinator. Amanda goes the extra mile with providing care, like applying lipstick for the ladies! Amanda is a proud mom of three children: 2 at home and 1 in heaven. Her oldest will become a dietician soon and her youngest son graduates this year. She has two dogs. She hopes one day to travel to Niagara Falls.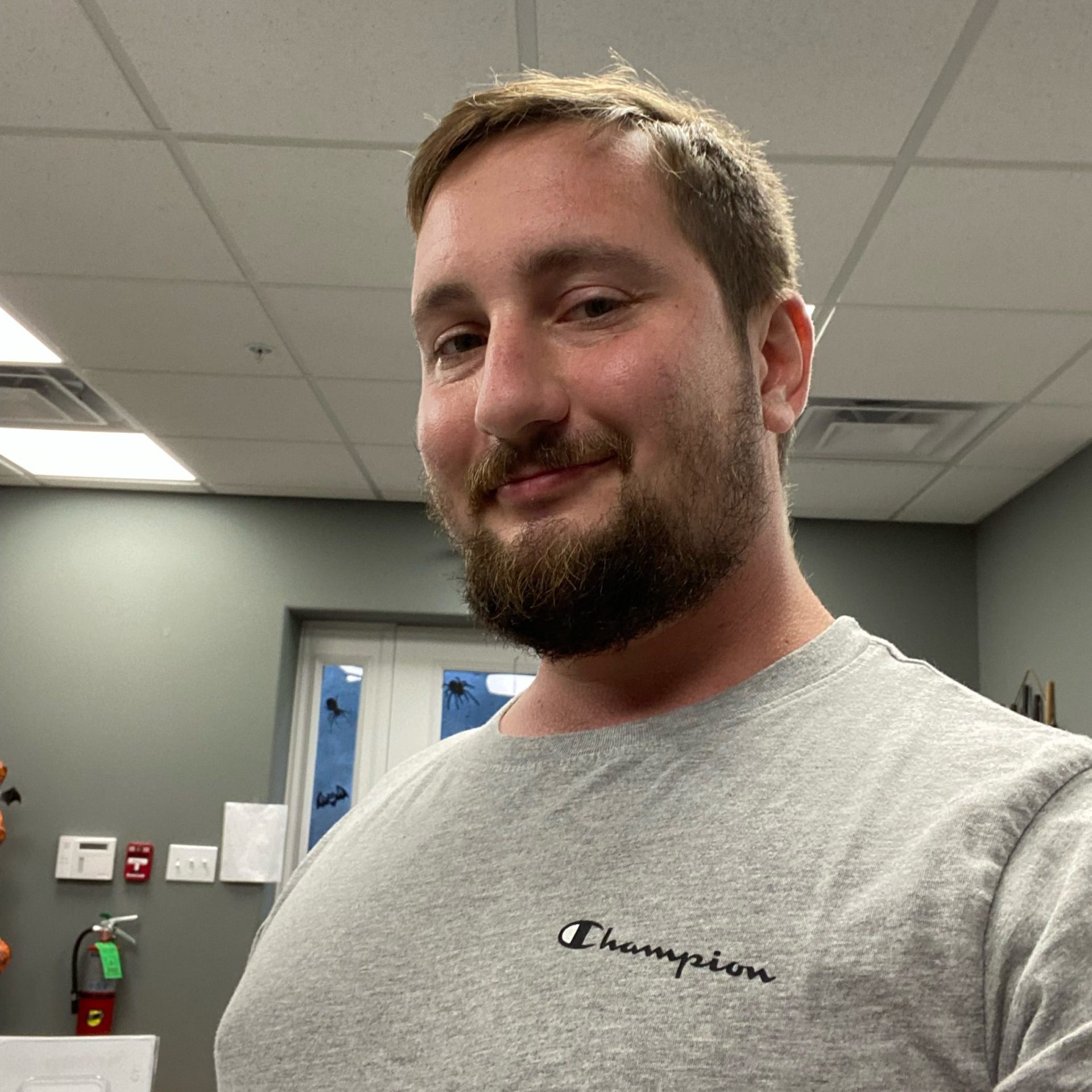 Max Ferrugia
– Family Support Coordinator at Waterford
Joined team in 2021
Max has spent a majority of his career in the restaurant industry and hospitality management. He has a culinary degree and further obtained a BS in education. He initially became acquainted with Dolan for an internship through UMSL. Through his internship, he was surprised how much he enjoyed interacting with the residents. He felt he had more of a sense of purpose than when he was a chef. He worked in activities after he graduated. You could always find Max taking a resident for a walk! The best part about Max is he is always looking to grow and learn more. In his free time, he enjoys being outdoors fishing and hiking. He has plan to travel to the National Parks. A fun fact about Max is he has seen Phish in concert 29 times!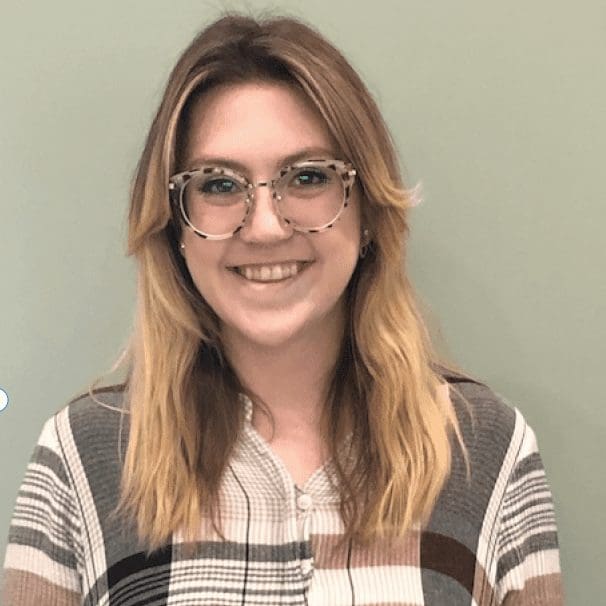 Mindy Schmittgens, MSW
– Human Resources
Joined team in 2020
I grew up in St. Louis, Missouri and graduated with a Master of Social Work (MSW) at Saint Louis University with a specialization in Gerontology.
Read More
I graduated from the University of Missouri- Columbia in 2018 with a Bachelor of Arts in both Psychology and Sociology with a minor in Human Development and Family Studies. I didn't know when I began my social work education where it would lead me until both of my grandmothers were diagnosed with Alzheimer's only a couple years apart. While it had quite a toll on my family and myself, I stepped up and was the main point of contact and very involved in their care; this is where I found my passion. I spent so much time in their assisted living facilities that I was on first name bases with staff, residents, and other family members, often planning and engaging in activities and events with them. Although these were some of the most trying times for me and my family, they were also some of the most rewarding and memorable.
When I first came to Dolan as a student in January of 2020, I took all the tools of person-centered care that I had accumulated home to my grandmothers, and it made all the difference. I was overwhelmed by the strengths-based model of care that Dolan provides and remember thinking to myself "this is what is missing." My favorite aspect of Dolan is the patient environment that allows for staff to get to know each resident and form meaningful, trusting relationships. I felt so welcomed by residents, families and staff that it was like a home away from home. When students were asked to work remotely due to COVID-19 in early March, I felt unfinished in my Dolan journey. I am eager to pick up where I left off and immerse myself in the individualistic care of others' loved ones. Mindy pivoted from a family support coordinator role into Human Resources in December 2022.
In my free time I enjoy watching movies, long walks, reading, spending time with my family, and my pets (cat, dog and guinea pigs).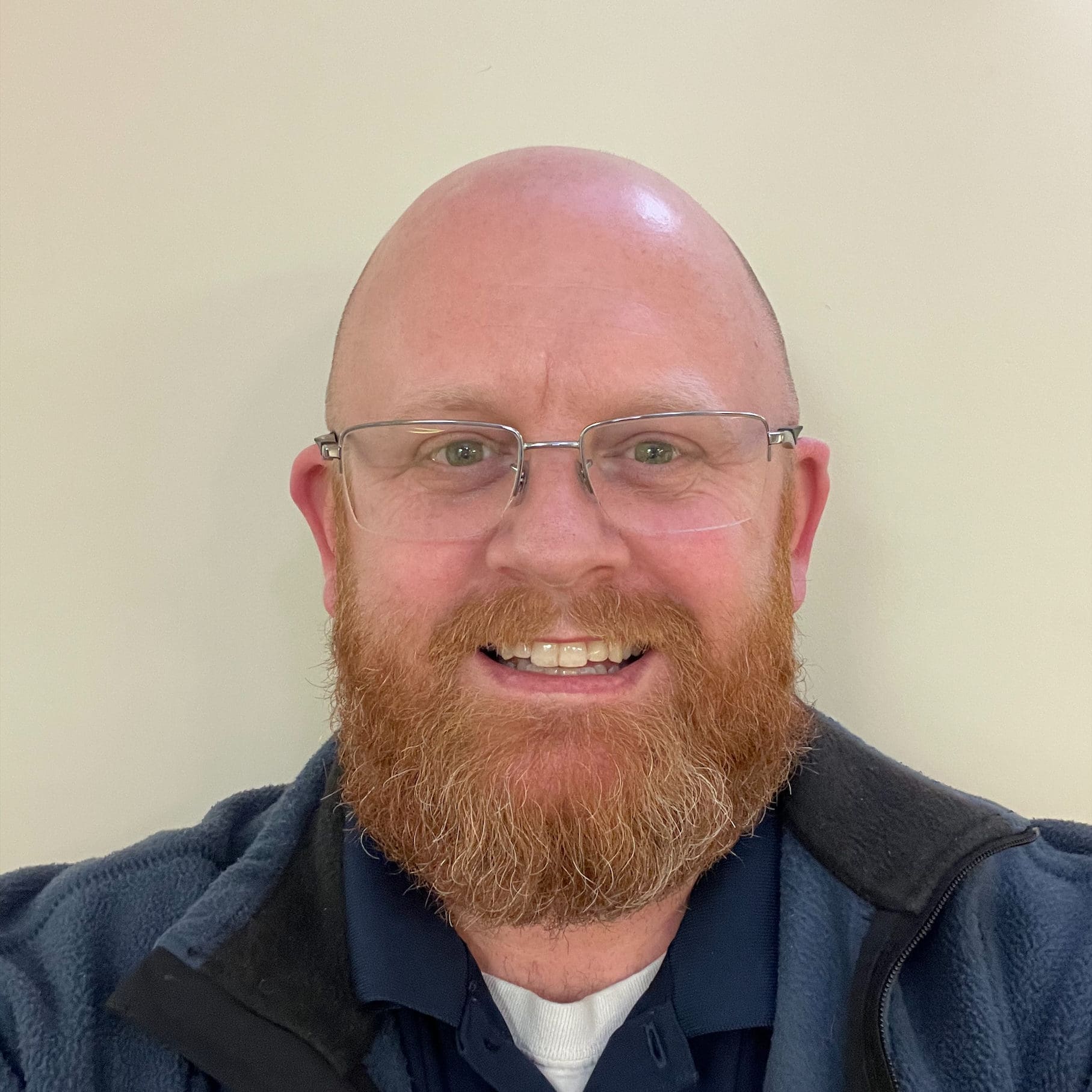 Justin Brown
– Director of Maintenance
Joined team in 2021
I started with Dolan Memory Care Homes in November of 2021. I have been in healthcare for a little over 5 years now and I absolutely love working with and for our residents. I currently reside in Freeburg, Illinois with my wife Carrie and kids, Nicholas and Ella and our dog Tabasco.
Read More
I was in Residential HVAC from 2000-2008. I got into maintenance in 2009 with Duke Realty out here in St. Louis. Then in 2017, I started in healthcare and never looked back. When I'm not at work, I enjoy fishing, hunting, and playing golf. I also enjoy St. Louis Cardinal baseball. Go Cards!!