Leadership Team
Dolan Memory Care Homes' leadership team is comprised of highly experienced professionals who are committed to providing the highest quality of life for our Residents and their families.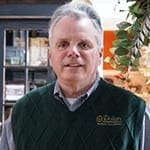 Tim Dolan
– Owner/President
In the 1980s, Tim Dolan identified a challenge that needed to be addressed: caring for those affected by Alzheimer's disease and related dementias with dignity and respect. As an innovator and pioneer, Tim has been involved in memory care for over 20 years. He has had significant influence in changing the perception of the disease, along with fostering vast improvement in resources to assist families. When Tim built his first home in 1993 for individuals with a memory impairment, few placement options were available for families. As a consumer himself, he was shocked by the limited long-term care choices available, which at the time were merely locked down wards within conventional nursing homes.
In 1999, Dolan Residential Care, as his young company was formerly known, was chosen as one of only 2 facilities in the St. Louis area to participate in the State's Alzheimer's Pilot Program to investigate and develop new environments and care techniques for Missourians affected by Alzheimer's disease and related dementias. He developed 3 state-of-the-art households, which included numerous environmental design features that innovatively attended to the needs of cognitively impaired individuals.
In 2006, Tim's effort in the field was instrumental in helping to change the licensure regulations in Missouri. Senate Bill 616 was introduced, passed and later signed by the Governor providing Missouri families with an array of long-term care choices, which allowed individuals to age in place in their community without making a pathway to safety in an emergency.
In 2010, Tim was chosen to be a member of the Missouri State Alzheimer's Task Force representing the long-term care in the state by the Governor. Other task force members included Dr. John Morris; Margret Donnelly, Director of Missouri Health and Senior Services; Senator Bill Stouffer, sponsor of Senate Bill 616; and Carol Rodriguez from the Alzheimer's Association.
In 2014 Tim completed Les Maison a memory neighborhood. Les Maison is the first of its kind development, consisting of four homes specifically built to accommodate those with various forms of memory impairment. The second memory neighborhood, Waterford Crossing, is under construction with 3 of the 8 new homes open and occupied.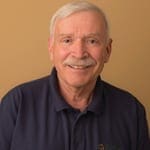 John Munch, LNHA
– Director of Operations
As the Director of Operations for Dolan Memory Care Homes, John oversees all aspects of operations for the company. He also serves as licensed administrator for five of our nine homes. John received a BA in Business from Augustana College in Sioux Falls, South Dakota, and an MBA from Lindenwood College in St. Charles, Missouri. His career in long-term care began in a McHenry County (Illinois) Nursing home working part-time during summers and semester breaks in maintenance. Following graduation, John became an Assistant Administrator, which led to being a licensed nursing home administrator.Since that time John had several assignments as an Administrator, an Executive Director, a Regional Administrator, a Regional Director and Director of Operations for various management companies. In 2002 John was at a crossroads in his career and following twenty-five plus years of corporate healthcare management he was looking for a change. Fortunately, he met Tim Dolan and realized that long-term need not be a spreadsheet. Small group homes provided the opportunity to provide long-term care on a personal level, a level that you could make a positive difference; long-term care the way it should be.
Over his 15 plus years with Dolan Memory Care Homes he has been involved in all aspects of the households. He has great interactions with the Residents and wonderful stories to share. John says "I feel very fortunate to be part of Dolan Memory Care Homes."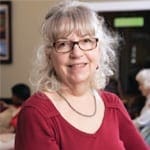 Toni Dewhirst, RN, LNHA
– Resident Care Coordinator
Even in nursing school, Toni Dewhirst "always gravitated toward the older people because they appreciate you so much." After stints as Director of Nursing at conventional nursing facilities, she learned about Tim Dolan's cozy, un-clinical approach, with no more than 11 Residents per home. "When you know your patient that well," she says, "you know what they need." At Dolan Memory Care Homes, where Dewhirst oversees care for Residents with Alzheimer's disease and dementia-related disorders, the kitchen's never closed. "We get rid of all the 'Nos.' They can wander and rummage and help out—even if they fold the clothes backward. It's very happy." Asked whether she goes along with Residents' version of reality, Dewhirst grins. "Oh yeah. We're in Disneyland every day. When you walk through the door, you enter their world." She reminds children "not to ask a zillion questions about what their parent did that day—because they don't know. And then the aggravation starts." If someone calls a daughter by a sister's name, Dewhirst says gently, "They're probably looking for a younger version of you." She's learned to focus on what her Residents can give: reminders of what is important; warmth, understanding, and reassurance that a loss of memory does not have to mean an end to joy.

2014 Award Recipient
– Senior Division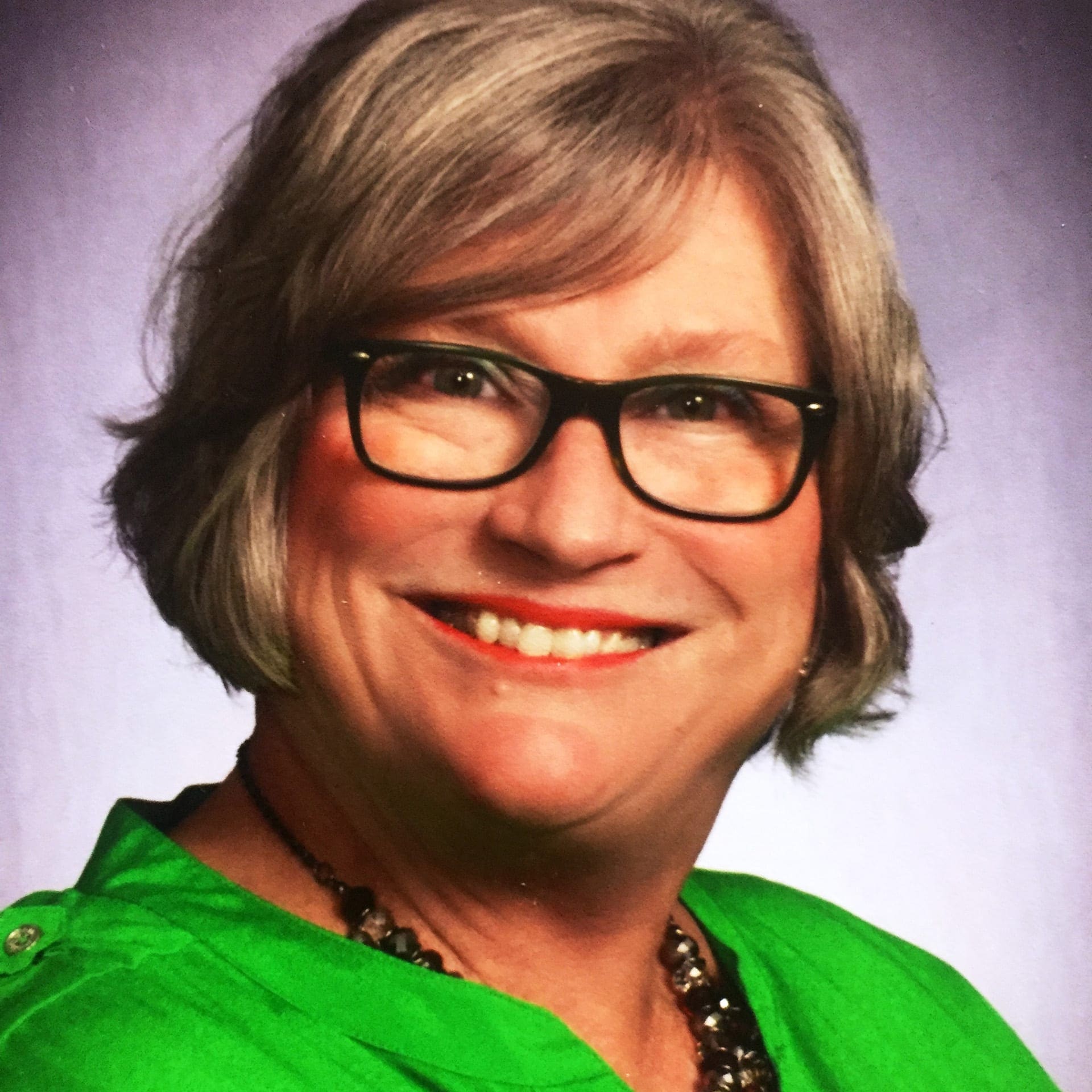 Janis McGillick, MA, SW, LNHA
– Director of Community Engagement
As Director of Community Engagement, Dolan Memory Care Homes, Jan is a member of the Dolan Leadership Team and is responsible for dementia specific staff development, a graduate internship program and engaging with assisted living residents, their families and staff as well as the larger community in meaningful, person-centered, residential care. Utilizing her geriatric social work skills, community and academic resources, Jan together with Dolan staff, builds programs that meet the psychosocial needs of Dolan residents from move in through aging in place and end of life care. Prior to joining Dolan Memory Care Homes, Jan served as Education Director and Director of the Alzheimer's Association Education Institute at the St. Louis Alzheimer's Association, serving a 38-county, bi-state region. She received her Social Work degree from the University of Missouri and MA (SW) from University of Chicago. Jan is also a licensed nursing home administrator. Jan's lifelong passion is to advocate with and for older adults. During her career, she's developed numerous award-winning programs addressing all stages of Alzheimer's disease, for caregivers and professionals. She educates hundreds of healthcare professionals and students and has been active in culture change movements in Illinois and Missouri. The Older Women's League (OWL) St. Louis honored Jan with a Woman of Worth award in 2004. In conjunction with many committed professionals, Jan recently developed and delivered a curriculum for hospital staff aimed at systems and practice changes that result in "dementia friendly care" in hospitals. She is an active field instructor for social work interns, a university instructor in long-term care management and Gerontology Capstone, and is a frequent lecturer and collaborator with academic institutions, health and long-term care consultants, community-based organizations and Alzheimer's Association Chapters. Jan was one of ten selected as a Practice Change Fellow, 2009 to 2011 a program funded by the John A. Hartford and The Atlantic Philanthropies foundations. In 2018 Jan received an award from the Friedman Center for Aging at Washington University for Excellence in Service to Older Adults. The award is supported by The Foundation for Barnes-Jewish Hospital from the Harvey A. and Dorismae Hacker Friedman Fund.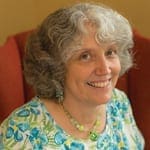 Sandi Antalick, ADC
– Activities Director
Sandi came to the role of activities in long-term care through community service projects with the Girl Scout troops she led. While working as a Legal Secretary she went back to school to take classes in the field of activities. She started her career in 2001 as an Activity Assistant. Three years later she was promoted to Activity Director. Sandi joined Dolan Memory Care Homes in 2013 as Activities Director. She is responsible for planning and implementing activities at each of the households. She schedules monthly events and entertainers for each house and composes a newsletter of activities for the Residents' families. She is part of the team implementing and leading the Cognitive Stimulation Therapy (CST) program in the houses. Sandi has an Associate degree in Human Services from St. Louis Community College. She is a Missouri Certified Activity Director and a National Certified Activity Director.
"Whenever I visit the Residents at their homes, they are always so welcoming and so appreciative that I have come to visit them. I love the stories they tell me and learning so much about them. I love working on new projects with them and going out to lunch with them. Every day is always a new day!! Although I am supposed to be going to visit to make their day special, they always end up making my day special too!"
Allison Dolan-Boschert, AGPCNP, BSN, RN
– Nurse Consultant
Allison has been with the company for over 10 years. She was a CarePartner, an Activities Director, a Nurse Manager, and most recently stepped into the role as Nurse Consultant. Allison jokes her next job at Dolan will be a part of the maintenance crew! "Some days I'm Allison, other days Angie, occasionally a daughter or an old neighbor, and it's all okay." With a little imagination and flexibility, Allison highlights the importance of stepping into her resident's reality.She recalls a time with a resident who, almost every afternoon around the same time, wanted to pick up her children off the school bus. "We would tidy the house by sweeping the floor and folding towels and prepare a snack for the children. By the time we were finished, Betty was not concerned with picking up her children." What sets Dolan apart from other memory care centers are the little things: We want to know how our residents prefer their coffee, what time do they rise in the morning, if they fancy a shower or bath, and what makes them smile. Ultimately, it's the details, which makes Dolan successful in memory care. "One thing I have learned working with dementia is to live in the moment, which is a lesson a degree cannot offer."
Allison obtained a Bachelor of Science in Biological Sciences and Chemistry at University of Missouri Columbia. Additionally, she received her Bachelor of Nursing and her Masters of Nursing at Goldfarb School of Nursing at Barnes Jewish College, where she achieved an Academic Excellence Award.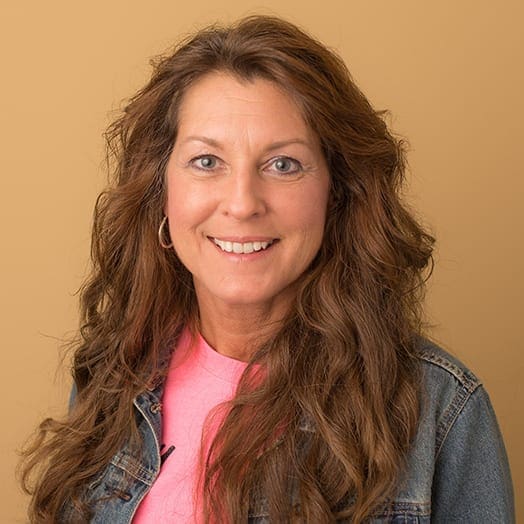 Tracey Ray, RN, LNHA
– Nurse Manager
I grew up in St. Louis and graduated from Mehlville Senior High in 1985. A year later I was married and starting a family.
I worked as a CNA on the Alzheimer's unit until I graduated from nursing school in 1996. By 2004, I was certified in Legal Nurse Consulting, but my passion remained with the elderly. Other work experience includes 4 years at St. Anthony's emergency room and the medical / surgical floor. I also was a fiduciary specialist for Bank of America Private Trust working with individuals who were receiving HomeCare.
I came to Dolan in 2012 and immediately fell in love with the small group residential settings. I am dedicated to providing the highest quality of life for residents and families who are affected by dementia. Being a nurse at Dolan Memory Care Homes give me great joy in the care I provide.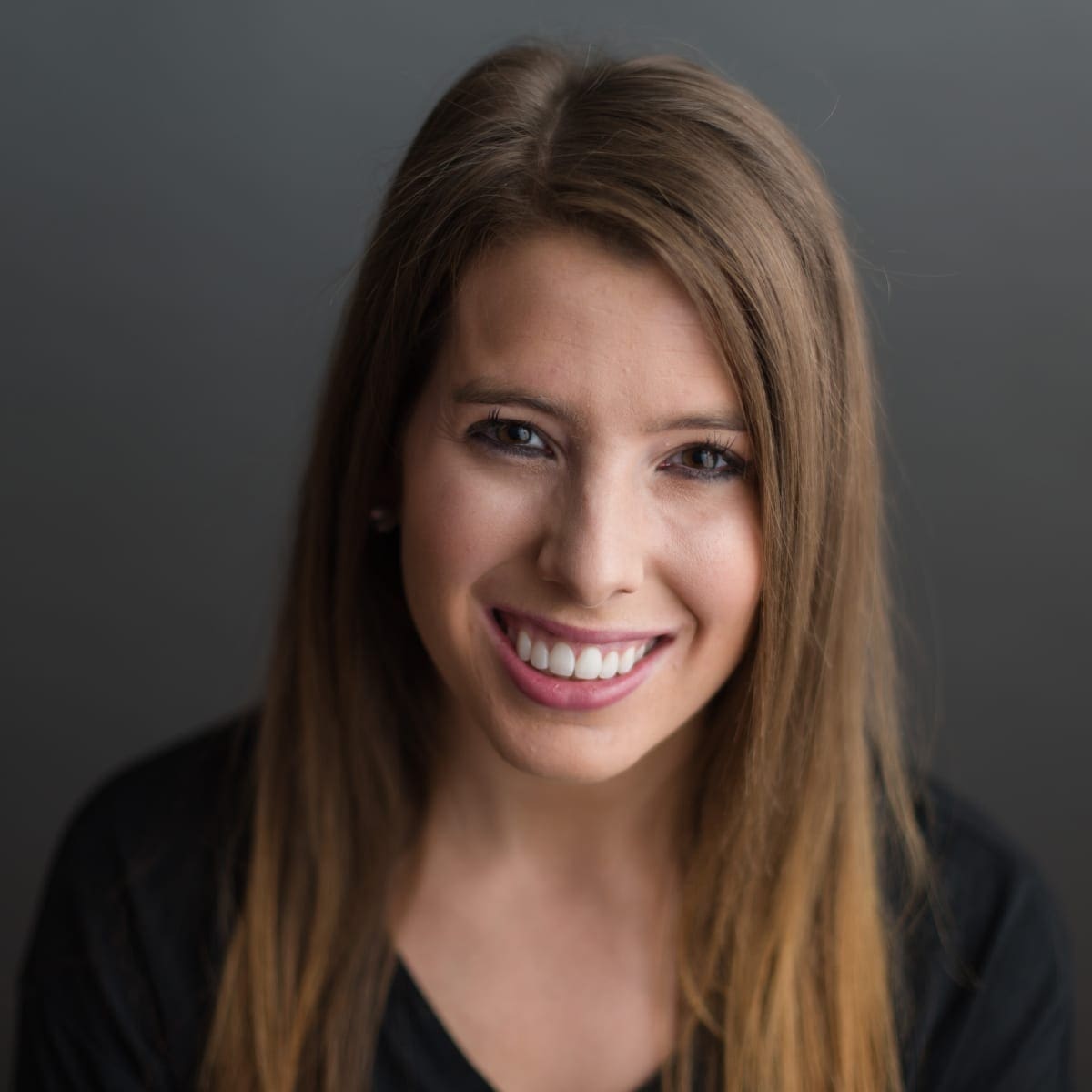 Mary Kate Halm, LMSW
– Family Support Coordinator
Mary Kate joined Dolan Memory Care Homes after interning here the prior year. Her energy and compassion for our Residents make her a valuable addition to our staff. As Admissions Coordinator she meets with new Residents and their families and provides support during the transition to the new environment. She helps develop a life story on each Resident, including musical preferences for the Music and Memories personalized playlists. She also provides assistance to the activities department and marketing. Mary Kate graduated from Michigan State University with a BSW and received a master's degree in social work from St. Louis University, with a specialization certificate in veteran services. She was twice nominated for Social Work Student of the Year. Mary Kate is a Certified ALF Assessor. She is a member of Social Work Leaders in Healthcare of Metro St. Louis and a volunteer at the Alzheimer's Association of St. Louis. When ask about her role at Dolan Memory Care homes she said, "I love our Dolan Residents because of their constant energy and positivity, as well as their vast and diverse backgrounds."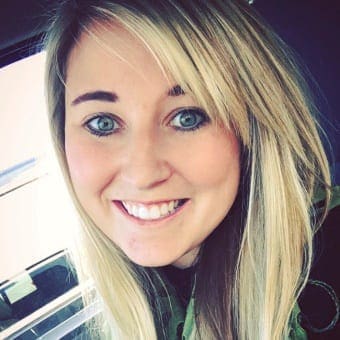 Britney Burkart, MSW
– Family Support Coordinator
Britney came to Dolan Memory Care Homes as a social work intern. From the start of her internship, she knew Dolan was the place for her. Her love for the Residents was transparent, and found that Dolan's mission aligned with the care she strives to give. "Person-centered care is worked towards all over the world, but Dolan is the only place that I have seen truly exemplify choice, individuality, and true quality of life for those impacted by dementia." She began working immediately following her internship. Britney's role is meeting with families and Residents and providing a constant support through their transition and life at Dolan, as well as providing dementia education through the process. She assists with cognitive stimulation therapy (CST) and other activities, as well as managing and monitoring a Fitbit study.Britney graduated from the University of Illinois Champaign-Urbana with a bachelor's degree in community health and will graduate in May from Saint Louis University with her master's in social work, with a specialization in clinical gerontology. She is also a Certified Nursing Assistant with multiple years of experience working with Residents with dementia. She has received her Gerontology Certificate from Saint Louis University. Britney is a member of Social Work Leaders in Healthcare of Metro Saint Louis and volunteers for the Alzheimer's Association, SLU geriatric assessment clinic, and SLU cognitive stimulation therapy groups.
When ask about working at Dolan Britney said, "When I come to work each day, I feel at home. The love and joy the Residents and staff bring is unconditional. My favorite part is getting to learn all the details, both big and small, about what makes each resident who they are. Having the privilege of being a part of their lives and learning their stories is a great blessing! All of my family lives in Illinois, but I found my St. Louis family at Dolan."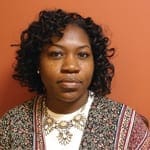 Ranada Conners
– Assistant House Manager
Ranada has been with Dolan Memory Care Homes for over 10 years. She was a CarePartner, a Night Supervisor, Staffing Coordinator and most recently stepped into the role as our Assistant House Manager. Ranada loves to go above and beyond in providing excellent care for our Residents with Alzheimer's disease and related dementias. With a caring, compassionate heart she has always been available to train and develop the new CarePartners to the Dolan mission for caring for the Residents in a home like setting.
As a Staffing Coordinator, Ranada is responsible for staffing all the Dolan homes. She recruits the most qualified prospective employees to advance to an interview, orientation and finally placement in one the Dolan homes. She also manages the PRN pool of CarePartners by coordinating with each house Nurse Manager about the open shifts in order to give our Residents the attention they deserve.
Ranada often ends her interview with a prospective employee by explaining "Team work makes the Dream work".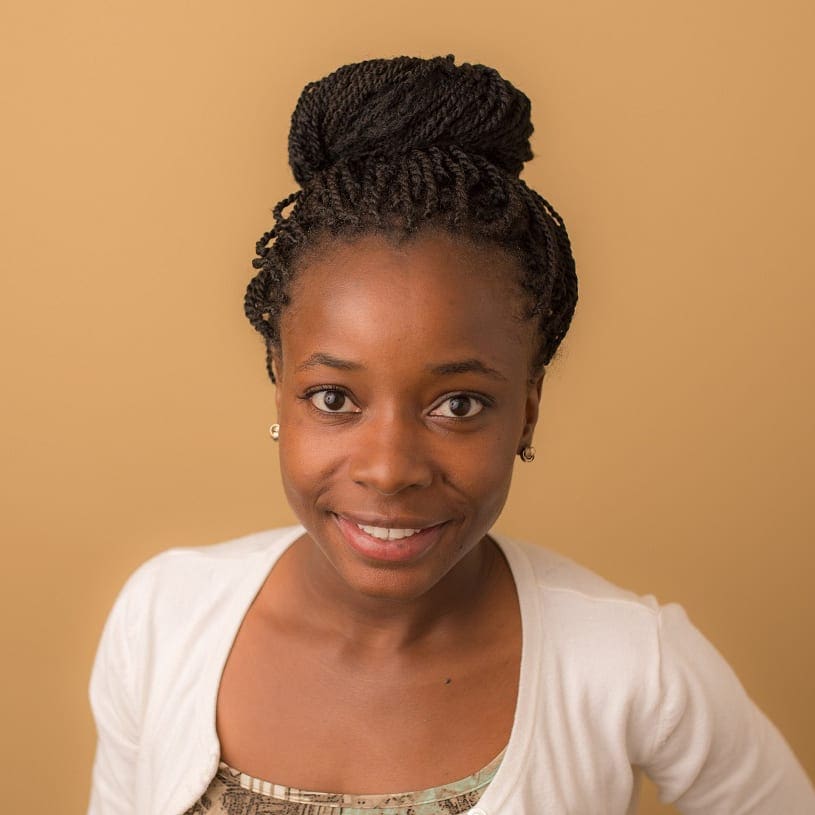 Kiera Scaife
– Staffing Coordinator
Dolan Memory Care Homes is fortunate to have an outstanding team member, Kiera be apart of the organization for over 8 years. She has held several positions and as a Care Partner (2 ½ years), Activities Assistant (5 ½ years), and now Staffing Coordinator.
Kiera reflects on her first day as a Care Partner at Dolan, "A resident thought I was a student of hers and I went with it. My full first day I spent it with her, we went for a walk, she taught me to play Rummy, and from day one a bond was built." Kiera shares, "Working at Dolan has made me love working with people. Residents have become my extended family. Working here has been a great experience leading to many friendships with staff and residents."
Kiera found Dolan Memory Care Homes through a connection her Mom made. She also strongly fees that "God sent me here for a reason. Working here has taught me a lot about serving God's people. I believe God brought me here to help serve his people (the residents). He knew that my youthful look, patience, and kindness would help me love, build relationships and take care of the residents like my own family."
Kiera is from North St. Louis. She graduated from Clyde C. Miller Career Academy High School, while currently enrolled to receive her Bachelor's degree in Education. The initial career she chose was culinary arts. But once she entered her internship at the Chase Park Plaza she soon found out she hated cooking and jokes "Seriously cooking isn't for me!" Kiera is the oldest of five girls and with one younger brother. She thinks highly of her mother graduating from nursing school (RN), stating "I'm so proud of her for working toward her goals and not allowing life or anything to stop her." Kiera also shares that her father passed when she was eight years old.
In her free time, she enjoys shopping with her sisters and playing video games with her brother. She claims, her one year old niece is "her favorite girl in the world. She brings a lot of joy to my life and I'm so thankful her! " Kiera also recently started volunteering for The YMCA before school care. She shares, "I love it, the kids are great! They think I'm one of them! On my first day, a kindergartener said "she sounds like a grown up, I thought she was a kid."
We are grateful to have Kiera as a part of the Dolan team!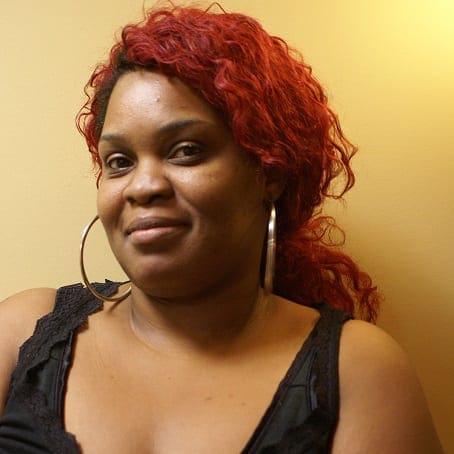 Ruby Johnson
– Food Service Supervisor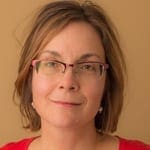 Laura Eller
– Business Office Manager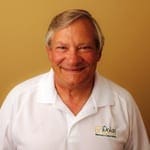 Bill Van Dillen
– Director of Facilities Management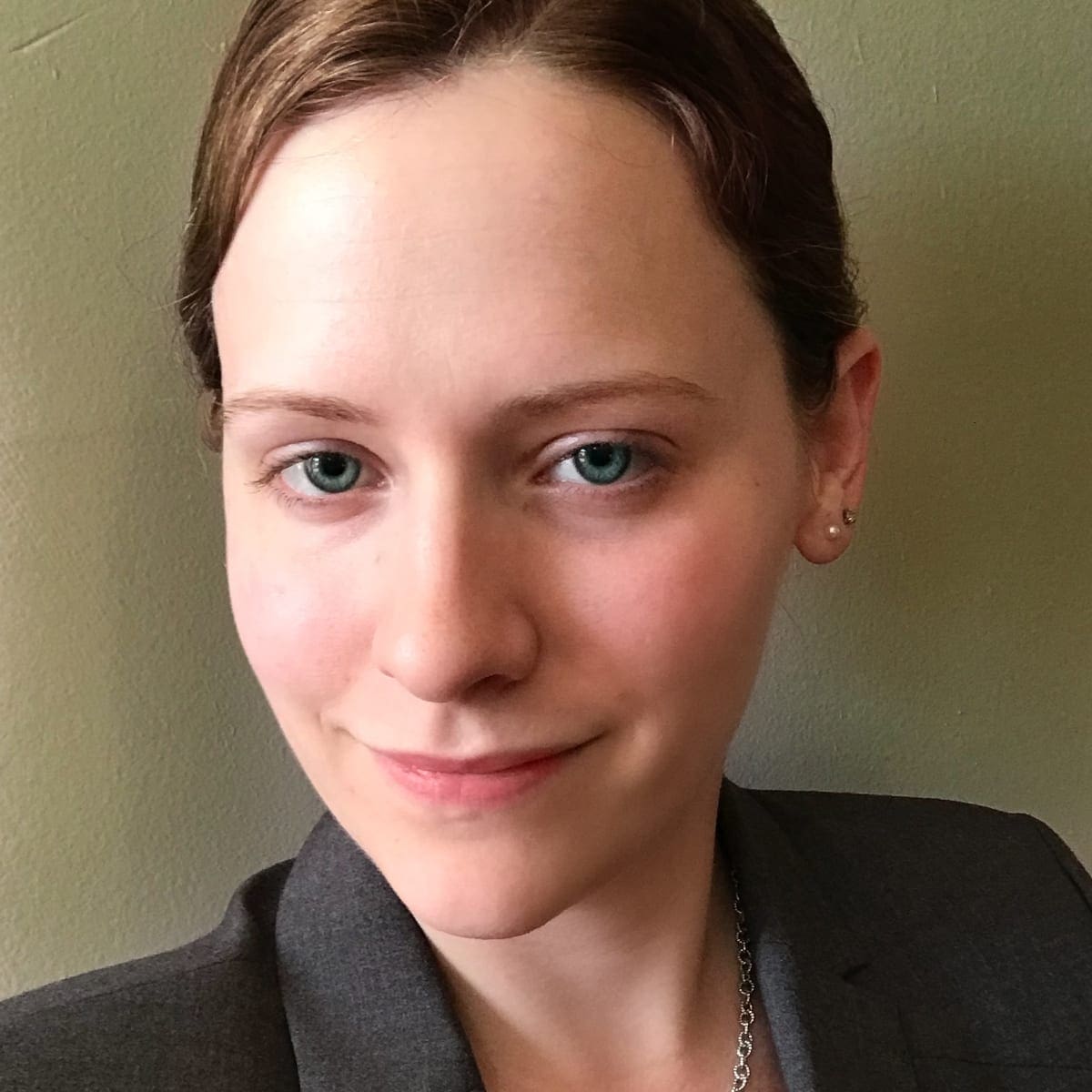 Michelle Merli
– Human Resources Generalist