Memory, Dementia and Alzheimer's Care With A Person-Centered Approach in St. Louis, MO
Dolan Memory Care Homes is an innovative concept in caring for individuals with memory impairments. Each home provides a safe, supportive, and flexible environment that allows each resident to function to the best of his or her ability. Our program is research-based, and we collaborate with world-renowned organizations such as Alzheimer's Association and Washington University Memory and Aging. Our twenty-plus years of experience in St. Louis demonstrate leadership and expertise in memory care.
Our mission seeks to improve quality of life not only for individuals with dementia but for their families as well. In order to meet the needs of our families, Dolan Memory Care Homes provides personalized family support through a team of nurses and social workers.
Ongoing research investigates the environmental, social, and psychological issues that individuals with dementia encounter and provides solutions on how to manage challenges. The goal is to maximize strengths, engage and connect with Residents, maintain appropriate stimuli, and minimize disorientation and confusion. Dolan Memory Care Homes values this research, and we implement the findings in our residences.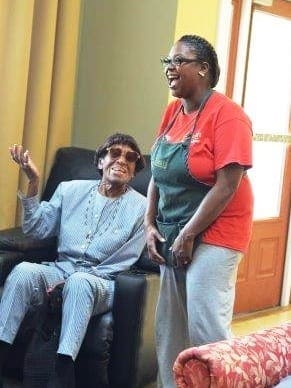 ""This is the most sincere, honest and unpretentious group of folks. They appreciate everything, give easily of themselves and enjoy everyone's company. They are true friends!"
– Toni Dewhirst, Resident Care Coordinator