Memory care homes can offer a myriad of benefits to those suffering from memory impairment.  Dolan Memory Care Homes serve individuals with Alzheimer's and other forms of dementia.  Below are just seven of the many benefits our memory care homes can provide. 
Specialized caregivers 
The caregivers and nurses in our homes are experienced and trained specifically to work with memory-impaired individuals.  The needs of those in memory care and assisted living are not the same, and thus the care should not be the same.  Our professional and compassionate staff offers personalized care for those with Alzheimer's and other forms of dementia. Additionally, our staff is available 24/7 to provide around-the-clock care, and with no more than 10-11 residents living in each of our homes, our Care Partners have plenty of time and resources to give each resident plenty of personal attention.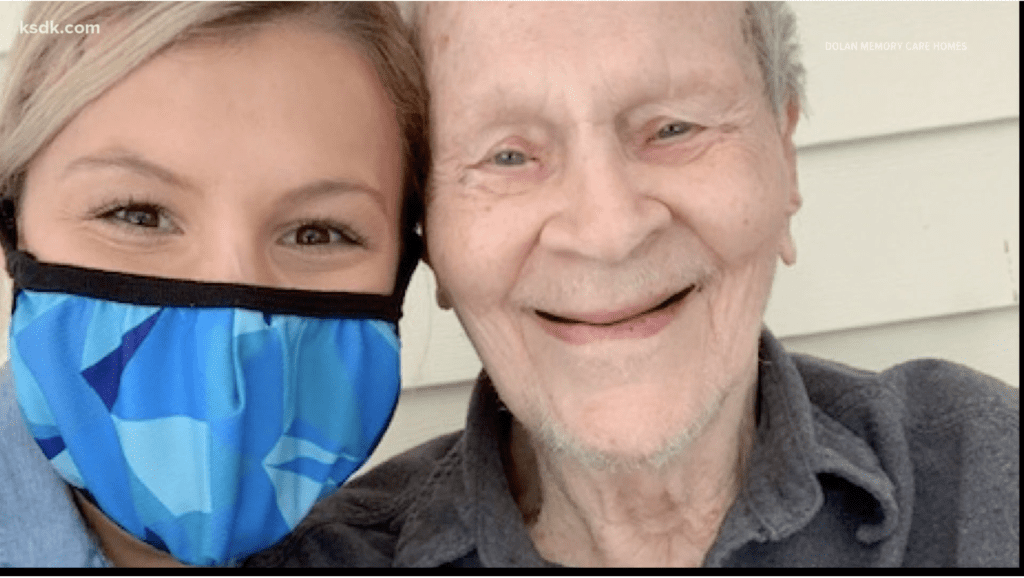 Individualized care plans 
To go along with our highly qualified staff, our memory care homes also offer individualized care plans for each of our residents.  We know no two people are the same, and thus no two care plans should be the same.  We don't just offer the same standard services and care to all our residents. We make sure to cater our care to the specific needs and preferences of each individual living in our homes.
Safe and secure environment
For those with Alzheimer's and other forms of dementia, one of the most common and potentially dangerous symptoms can be wandering behaviors.  Our homes are secured to prevent residents from wandering off on their own.  Each Dolan Memory Care Home also has an attached backyard.  These yards are secured as well, and allow our residents to enjoy the fresh air without compromising their safety. 
Supportive cues 
Memory care homes are designed with the needs of their residents in mind.  In our homes, this includes everything from the layout of the floorplan, to the decor and signage. Dolan Memory Care homes are designed to cater to the needs of those with memory impairment without losing their "homey" feel.  Our homes do not include long, sterile hallways that are reminiscent of medical buildings.  Rather, they include cozy common rooms and spacious private bedrooms. 
Our memory care homes are also filled with supportive cues that help signal to residents the important and most commonly used areas of the home.  These cues are based on extensive research in the field about the most effective ways to help those with Alzheimer's and other forms of dementia. 
Opportunities for socialization 
Time and time again, research has found that social interactions are invaluable for those with memory impairments. During daily life in our memory care homes, we offer residents plenty of opportunities to socialize on a regular basis.  Not only are our common spaces designed to encourage interaction, but our activities teams also regularly schedule organized activities that allow our residents to interact with one another.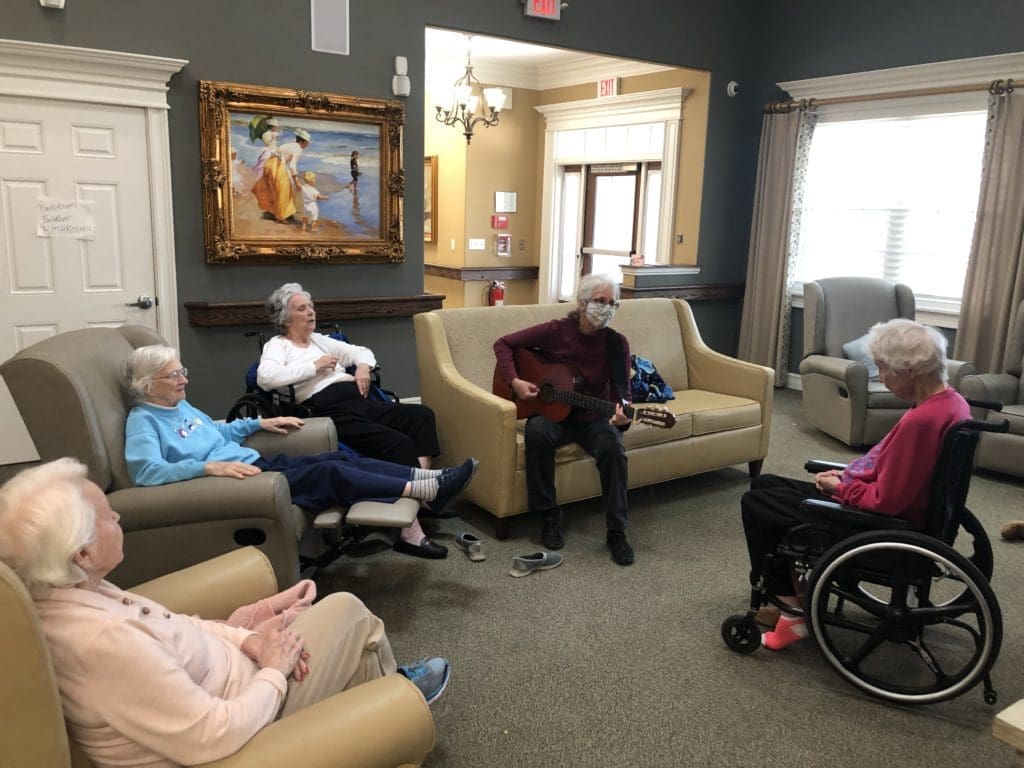 Cognitive stimulation
It is also important that those with Alzheimer's and other forms of dementia are receiving enough cognitive and mental stimulation.  Memory care homes offer a variety of activities and programming designed specifically for individuals with memory impairment.  These activities help stimulate the brain without being overly challenging or frustrating.  Just a few of the cognitively stimulating activities that we offer at Dolan Memory Care include Cognitive Stimulation Therapy (CST), creative art projects, and card games. 
Improved family roles and relationships 
Being a full-time caregiver for a loved one with Alzheimer's or dementia can be incredibly draining, and can put a real strain on your relationship with that individual.  When your loved one is living in a memory care home, it allows family members to go back to just being family again, without the responsibilities of full-time caregiving.  This allows families to better enjoy their time spent together, and leave the around-the-clock care to our caring and professional team. 
Individuals with Alzheimers's can benefit greatly from living in a memory care home. Every area of life, from the home design to socialization and cognitive stimulation, can be improved.  To learn more about Dolan Memory Care Homes and the great benefits we can provide, please visit https://dolancare.com/memory-care-difference/.