It's cold and snowy, but the days are getting longer and spring is just around the corner!  These chilly days can feel restrictive, especially for those with Alzheimer's or dementia.  Being stuck inside is no one's ideal, but that doesn't mean it can't be fun!  
During the winter months, it is especially important to keep those with Alzheimer's and dementia mentally engaged.  There are plenty of creative ways to do so.  Below are just a few of our favorite dementia-friendly activities here at Dolan Memory Care. 
Seasonal Crafts 
Creative projects are a great way to get the brain juices flowing, and are great activities for people with memory impairment. Arts and crafts can be a fun way to pass the time, while also offering cognitive benefits. Anything artistic, from coloring to painting to drawing, would be a great idea to keep loved ones with dementia engaged.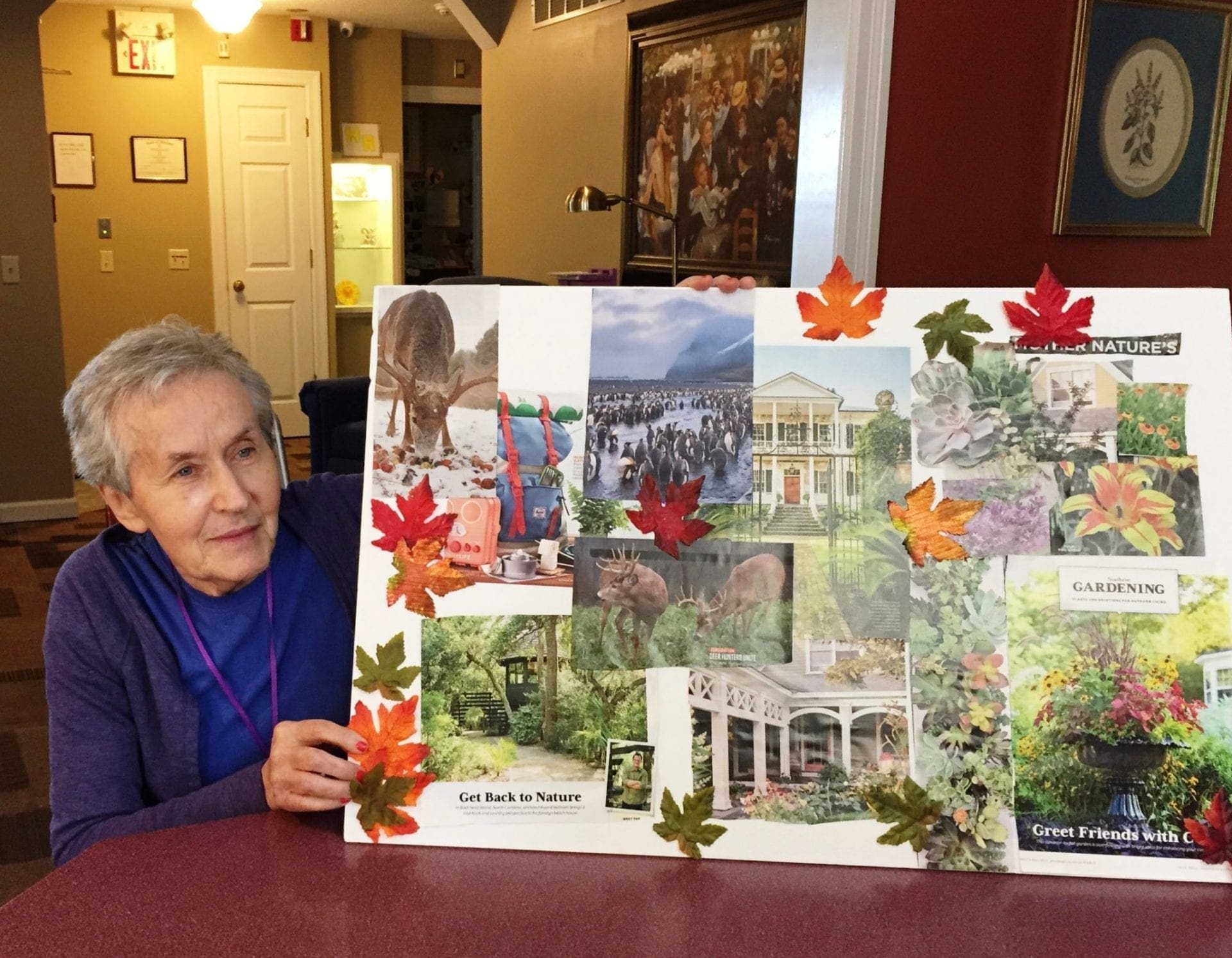 You can even add an extra layer of festivity by choosing crafts and are projects that are seasonally relevant.  Try cutting out snowflakes, knitting scarves, or decorating snowmen to hang around the home! 
Baking and Decorating 
Another creative activity you can partake in is baking, or decorating baked goods.  Who doesn't love the smell of fresh baked chocolate chip cookies on a wintery day? Having a loved one with Alzheimer's or dementia help you bake a special treat can be a wonderful bonding experience, and help keep them cognitively stimulated too. 
For some people with memory impairment, operating an oven may pose a safety hazard.  If that's the case, focus on decorating instead!  You can decorate cupcakes, cookies, or brownies.  And of course the best part about baking and decorating is getting to enjoy the sweets afterward! 
Spa Day or Pampering 
Another great way to enjoy your time indoors can be with a spa day, or some self-care! This could include all types of activities, and is perfect for people with Alzheimer's and dementia.  You could paint their nails, do face masks, get massages, or do their hair in a special style.  Even if you're staying in, it can feel good to look good.  Pampering yourself and your loved one with Alzheimer's can help everyone feel good during the winter. 
Group Activities 
One of the great things about memory care homes is the social opportunities they offer.  Group gamescan be a fun and fulfilling way to spend the winter days! Socialization is important in keeping those with Alzheimer's and dementia from feeling isolated.  Socializing boosts mood and encourages creative thinking, and is a great activity to add to any day.  Just a couple of the games residents like to play in our memory care homes are bingo and card games.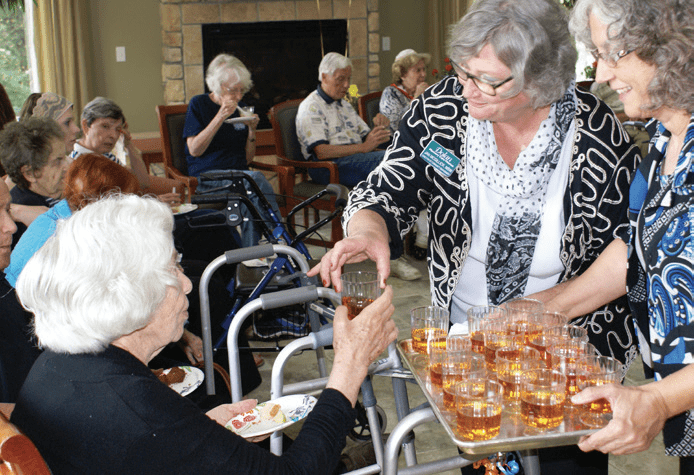 Indoor Exercise 
Being stuck inside doesn't mean you can't break a sweat! Physical activity is an important part of daily life for those with Alzheimer's and dementia. Research has shown that being active leads to a more fulfilling life, and can even have cognitive benefits. 
While you may not be able to go for a walk around the block, there are plenty of ways to stay active inside.  Anything from riding a stationary bike to engaging in weight-bearing activities or yoga classes can get the blood pumping and the heart rate up! 
Dance parties 
And finally, one of the most fun activities for people with Alzheimer's and dementia during the winter is to dance!  Dancing and listening to music both have been shown to have important benefits: Music can increase memory, and dancing helps to get the body moving. A dance party is an exciting way to start any morning!  Everyone will be in a better mood and ready to face the day ahead. 
Cold winter days can feel limiting, but as you can see above, there are still plenty of great ways for individuals with Alzheimer's and dementia to spend their time. We engage in all of these activities and more on a regular basis in all of our Dolan Memory Care Homes.