Dolan Memory Care Homes is proud to host a robust student intern program. As leaders in memory care, we feel a deep sense of responsibility to the community and the geriatric field to educate, shape and mentor future experts of the healthcare industry. Over the last five years, Dolan Memory Care Homes has been the practicum site for over thirty students-including social work, nursing, education, psychology and public health majors. The experience of their time at Dolan has served them well, setting these students up for success in their careers.  Two of our most recent students, Elizabeth Beckerle and Alexandra Rogers, were awarded highly prestigious acknowledgments.
This past March, Ms. Beckerle was awarded the Distinguished Social Work Student of the Year Award by the Social Work Leaders of Health Care of Metro St. Louis. This award is given to a social work student who has demonstrated promise in providing leadership to social work practice in health care settings and who has distinguished themselves in health care social work.  Additionally, awardees are dedicated to practicing professional health care social work.  Prior to receiving this award, Ms. Beckerle completed two semesters of professional and clinical work at Dolan Memory Care Homes.  Her main responsibilities included crafting a family feedback mechanism and compiling data from a quality assurance survey, co-leading Cognitive Stimulation Therapy (CST) and providing one-on-one personalized engagement and interventions to our residents. Additionally, she was a crucial part of developing Dolan's Employee Assistance Program (EAP) and assisted with many other layers of the Dolan model. Liz brought with her an eagerness and commitment to improving quality of life for those living with a memory impairment. Her enthusiasm and dedication to our residents was evident in each interaction and she offered countless moments of comfort and engagement to many of our residents. She was acknowledged during a National Social Work Month (March) celebration in front of the St. Louis Social Work community. Ms. Beckerle will graduate with her Master's of Social Work degree in May of 2019 from Saint Louis University. After graduation, she plans to continue serving the geriatric field.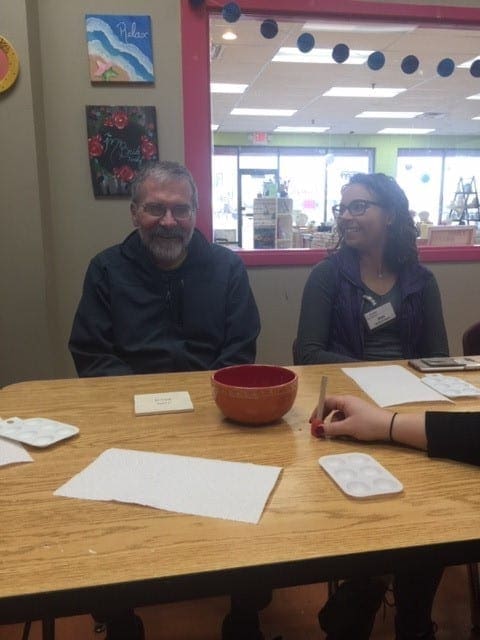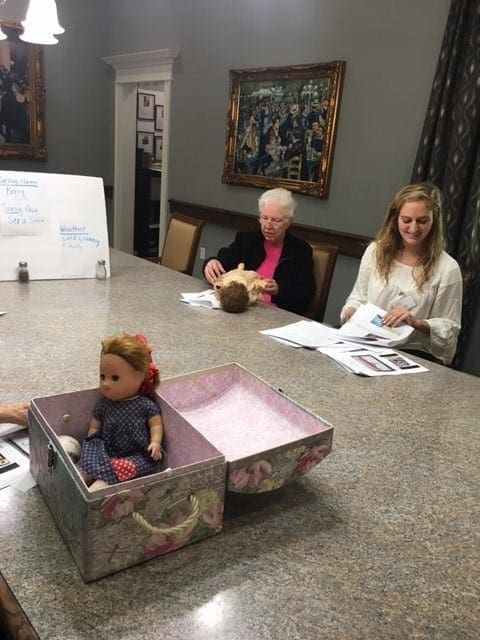 Ms. Alex Rogers was just recently awarded the Outstanding Practicum Student of the Year Award from Saint Louis University. She is currently completing her second semester of practicum with Dolan Memory Care Homes.  Immediately upon starting her practicum with Dolan, Alex demonstrated a deep understanding and instant instinct for working with persons with a memory impairment.  Of all of Alex's many accomplishments at Dolan, perhaps the most significant is her massive contribution to our Cognitive Stimulation Therapy (CST) program. Ms. Rogers has also added immense value to our complementary therapies.
Upon her graduation from the MSW program at Saint Louis University, Ms. Rogers plans on entering the work force as a geriatric social worker to continue offering and enhancing quality of life for persons living with a memory impairment.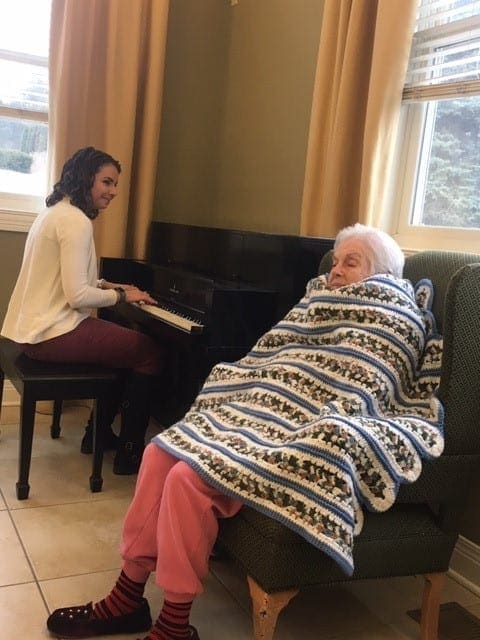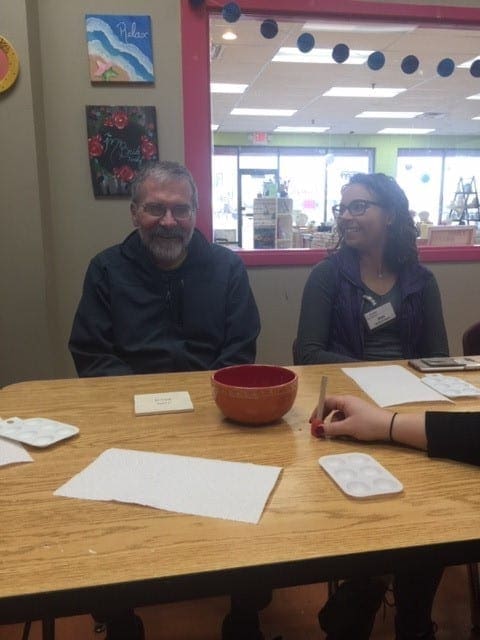 Many thanks to Liz, Alex and the multitudes of student interns that support and enhance our programs every day at Dolan Memory Care Homes!