With summer weather in full swing, so too is gardening season at Dolan Memory Care Homes. Every one of the homes at Dolan Memory Care is fully outfitted with a beautiful patio, surrounded by lavish flowers and gorgeous greenery. Some are even graced by the presence of a peaceful weeping willow in the backyard. These features would bring peace to anyone, memory impairment or not. An article published by Sixty and Me highlights some of the many reasons gardens are so therapeutic:
1. Gardens promote a natural sleep-wake cycle.
Memory care residents who spent time in gardens especially in the morning light tend to have better and more natural sleep. The hormone melatonin is produced naturally in the body to induce sleepiness at night-alternately, spending time in the morning light may cue the body to cease producing melatonin to stimulate wakefulness in the morning.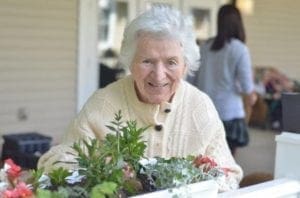 2. Vitamin D is promoted with daylight.
Have you ever heard someone say they're getting vitamin D therapy by spending some quality time in the sunshine? That adage proves true. Gardening in the morning and evening (avoiding the harsh sunny rays of the afternoon) may help the body absorb Vitamin D which can sometimes be recommended for older adults. This vitamin is important to having strong bones. In memory care, falls are more likely to happen when individuals get unsteady. Thus, getting some Vitamin D in the sun may help older adults strengthen their bodies and immune systems in case of a spill.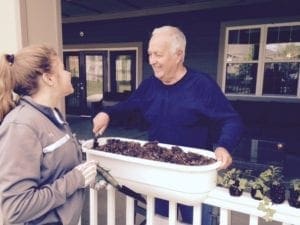 3. A 2006 study found that gardening reduced the risk for dementia by 36%!
Researchers suspect the reason for this is because "gardening involves so many of our critical functions, including strength, endurance, dexterity, learning, problem-solving, and sensory awareness".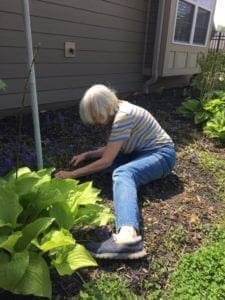 4. Most importantly: they are a visual delight!
Who doesn't love the sight of a lush garden, bright colors and calming greenery at every turn? The simple sight of nature's rainbow in a garden can lessen the body's stress response, make us smile, and bring us joy.
Every resident at Dolan Memory Care Homes is sure to benefit from the therapeutic offerings of every garden. Each home is secure-yet accessible-to residents. This means residents are welcome and encouraged to visit their own gardens whenever they like.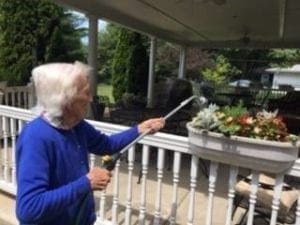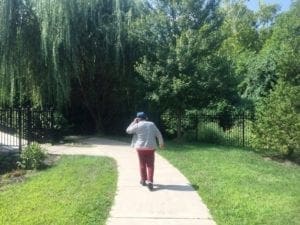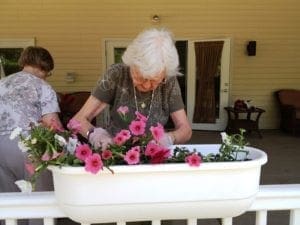 Source: http://sixtyandme.com/5-reasons-that-gardens-are-so-important-for-people-with-dementia/