New research right out of Washington University in St. Louis is linking controlled blood sugar levels to a decreased risk of an Alzheimer's disease diagnosis.
Chairman of neurology at Wash U David Holtzman moderated a panel recently about these new findings. Holtzman clarified that the scientific world is well aware that Alzheimer's disease is more closely linked to individuals with diabetes or other conditions with elevated blood sugars. Until now, the connection has not been clear.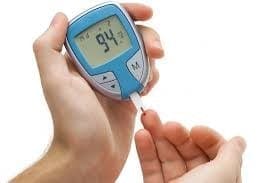 An associate professor of University of Kansas, Liqin Zhao, shed some light on this question. The mechanism through which the brain metabolizes sugar may be the culprit, she says, specifically in relation to a protein called ApoE2. This protein is involved in the process that allows brain cells to convert sugar into energy. Upon giving mice with Alzheimer's the protein ApoE2, she found it not only improved the production of energy in the brain cells but improved overall health.
The article illustrating this research also delves into the topic of disrupted sleep and an increased risk for Alzheimer's disease. We already know from prior research that chronic sleep issues have been linked to a higher risk of receiving an Alzheimer's diagnosis. How does this relate to blood sugars? Shannon Macauley of Wake Forest School of Medicine presented research showing that abnormal blood sugar levels (both high and low) lead to disrupted sleep. Thus, the more healthy habits present in a person's routine, the more protective factors that person has.
https://www.npr.org/sections/health-shots/2019/10/21/771894448/keeping-your-blood-sugar-in-check-could-lower-your-alzheimers-risk