There are two key biomarkers involved in the development of Alzheimer's disease that are well-known: beta-amyloid and tau. Beta amyloid is what creates the buildups of plaque in the brains of Alzheimer's patients as opposed to tau, which creates the infamous tangles in brains of those suffering from Alzheimer's. Prior research has determined that the amyloid accumulates first, followed by the tau becoming tangled.  The University of Alabama at Birmingham published a study that explores the chain of reaction between these two events.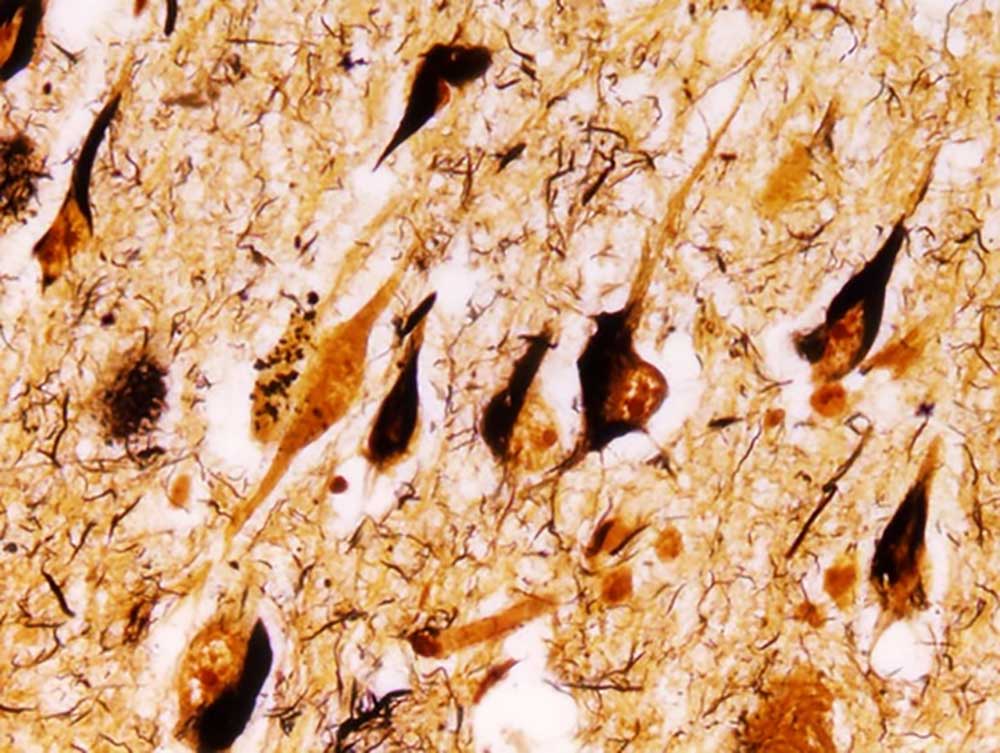 According to a study published in the Science Translational Medicine, the buildup of beta-amyloid triggers the activation of a brain chemical called norepinephrine, whose purpose in the brain is to activate the brain and body for action. The combined action of beta-amyloid accumulating and norepinephrine activating boost production of tau, thus exposing healthy brain cells to the tangle-causing enzyme.
"Essentially, beta-amyloid hijacks the norepinephrine pathway to trigger a toxic buildup of tau", says Qin Qang, the study's senior author and a professor of neuropharmacology in the development of cell, developmental and integrative biology at the University of Alabama at Birmingham.  "We really show that this norepinephrine is a missing piece of this whole Alzheimer's disease puzzle".
The cascade of events explains why there's been a gap in Alzheimer's research, since most studies have aimed to eliminate beta-amyloid. Now, this research suggests that norepinephrine is the missing link between beta—amyloid building up and tau tangling.
Given the millions of dollars spent on tried-and failed-Alzheimer's research studies, there is some understood skepticism surrounding this update. "I doubt there's something simple that's going to come out of this", says Stephen Salloway, professor of psychiatry and neurology at the Warren Alpert Medical School at Brown University. Salloway was not involved in the study at University of Alabama at Birmingham.
Eric Reiman, CEO of an Arizona-based research and advocacy group, feels the norepinephrine link could be a foundation for future medical breakthroughs. "It provides a mechanism that could be targeted by investigational and potentially repurposed drugs. It offers hypotheses that can now be tested and extended by the field".
Dolan Memory Care Homes is grateful for researcher's continued persistence and perseverance in finding a cure for Alzheimer's disease and related dementias.
Source: https://www.scientificamerican.com/article/possible-missing-link-in-alzheimers-pathology-identified/