Social interaction and physical activity.  On the surface, these two things might not seem directly tied to Alzheimer's and dementia.  They don't seem to deal specifically with cognition, like creative endeavors or CST (cognitive stimulation therapy) do. 
And yet, socialization and physical activity can be just as important for those with Alzheimer's and dementia!  Let's look a little closer at the relationship. 
Socialization, Alzheimer's, and Dementia 
A meal with friends, an evening with family, meeting new acquaintances at a party.  Most people like socializing in some form, and it can provide great times and special memories. There are a ton of benefits that can come from social interactions, and that is especially true for people with Alzheimer's and dementia.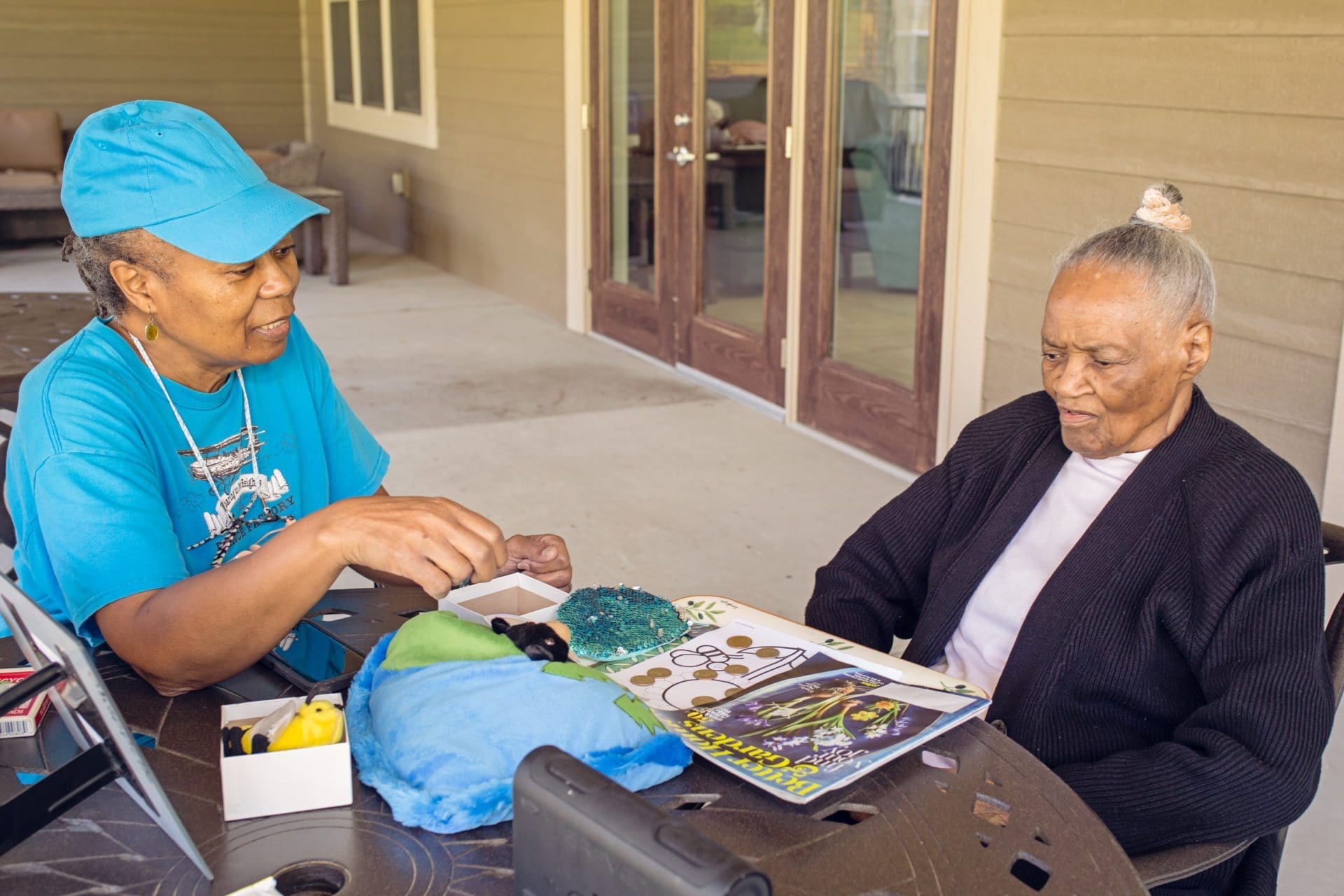 Living with a memory impairment can be an extremely isolating experience.  Many of your connections and relationship are different than they were before a dementia or Alzheimer's diagnosis. For elderly adults, especially those with Alzheimer's, socializing is an important way to boost mood and improve their quality of life. 
When living with a memory impairment, many of the inherently social day-to-day activities of earlier life are no longer possible: Dining out with friends, conversing with co-workers, organizing family parties and events. With fewer chances to be social, it's easy to get lonely.  But socializing pays a huge role in quality of life for older adults.  And a higher quality of life means a better mood, higher sense of purpose, and can even reduce dementia symptoms in some cases! 
What The Research Says About Exercise, Alzheimer's, and Dementia
As you can see above, it is clear that social interaction can improve quality of life, boost mood, and add a sense of purpose for those with Alzheimer's and dementia.  Staying physically active has other different, but equally as important, benefits. 
Physical health is actually very closely tied to brain health.  And a number of studies have been conducted to show this connection.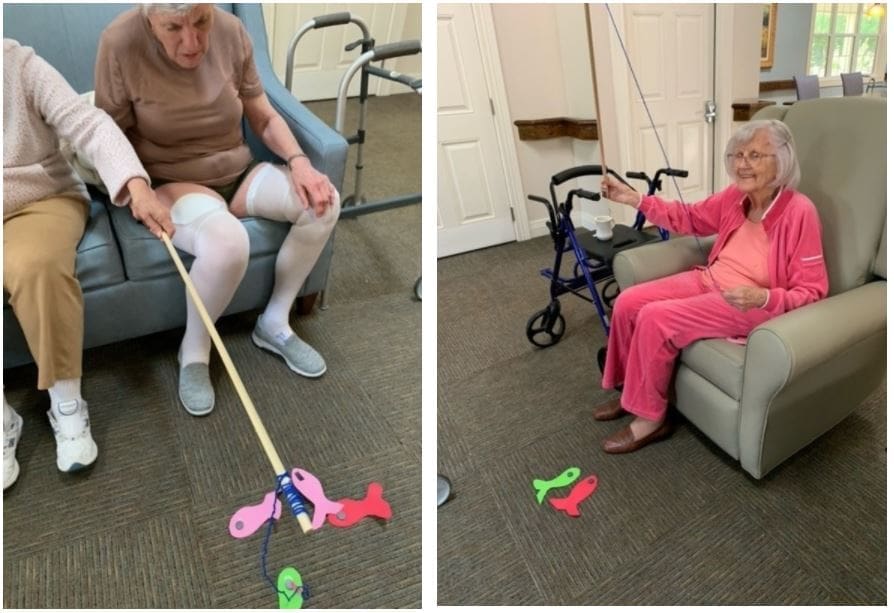 One such study looked at a variety of different aerobic exercises being engaged in by adults age 74 and over. Participants were grouped based on how intensive their exercise generally was: vigorous, moderate, or light. Researchers found that those with the highest levels of activity had the highest brain volume, and performed better on cognitive tests as well.  They concluded that physical exertion can prevent the loss of brain cells, which is especially important for people with dementia. 
There is plenty of other research as well, showing that certain exercises are linked to better brain health, and that regular aerobic exercise can slow the progression of Alzheimer's.  The protective benefits of physical activity for those with memory impairment really cannot be overstated. 
So, it is clear to see that incorporating both socialization and physical activity into daily life is important for those with Alzheimer's and dementia.  At Dolan Memory Care Homes, social activities and exercise are regular parts of life.  Our residents have the opportunity to engage in a variety of social and physical activities. We always stay up-to-date on the research and realize the importance of socialization and exercise for Alzheimer's and dementia. 
Sources: ​https://www.slashgear.com/specific-exercises-linked-to-brain-health-and-cognitive-performance-02604982/
https://www.cnn.com/2019/09/17/health/alzheimers-aerobic-exercise-wellness/index.html 
https://www.cnn.com/2020/03/05/health/activity-prevents-brain-shrinkage-older-adults-wellness/index.html