For those with loved ones who have Alzheimer's or dementia, memory care homes can provide much needed relief and specialized care.  Memory care in general can be helpful, but not every home is the same.  Here at Dolan Memory Care, we provide the very best memory care in all our homes.  Here are just a few of the factors that set us apart from other memory care homes: What we like to call the Dolan Difference. 
Small homes 
We intentionally keep all our homes limited to no more than 10-11 residents. This allows for a calm and intimate setting so residents won't get overwhelmed.  Research has shown that calm and consistent settings can be extremely beneficial to those with memory impairment. 
Additionally, it provides an environment that encourages socialization without being overwhelming.  Our residents are able to really get to know one another and the care team, which isn't always possible in larger homes with 50+ residents. 
High staff to resident ratio 
The level of personalized care we provide all our residents also sets us apart from other memory care homes.  Each Care Partner on our team cares for only a handful of residents, so they can provide plenty of attention and individual care. We also have a dedicated nurse for each one of our homes.  That means none of our nurses have a patient load of more than 11 residents.  This allows them to do much more than provide the minimum medical attention needed: They go above and beyond, and also have the time to get to know residents as people, not just as patients.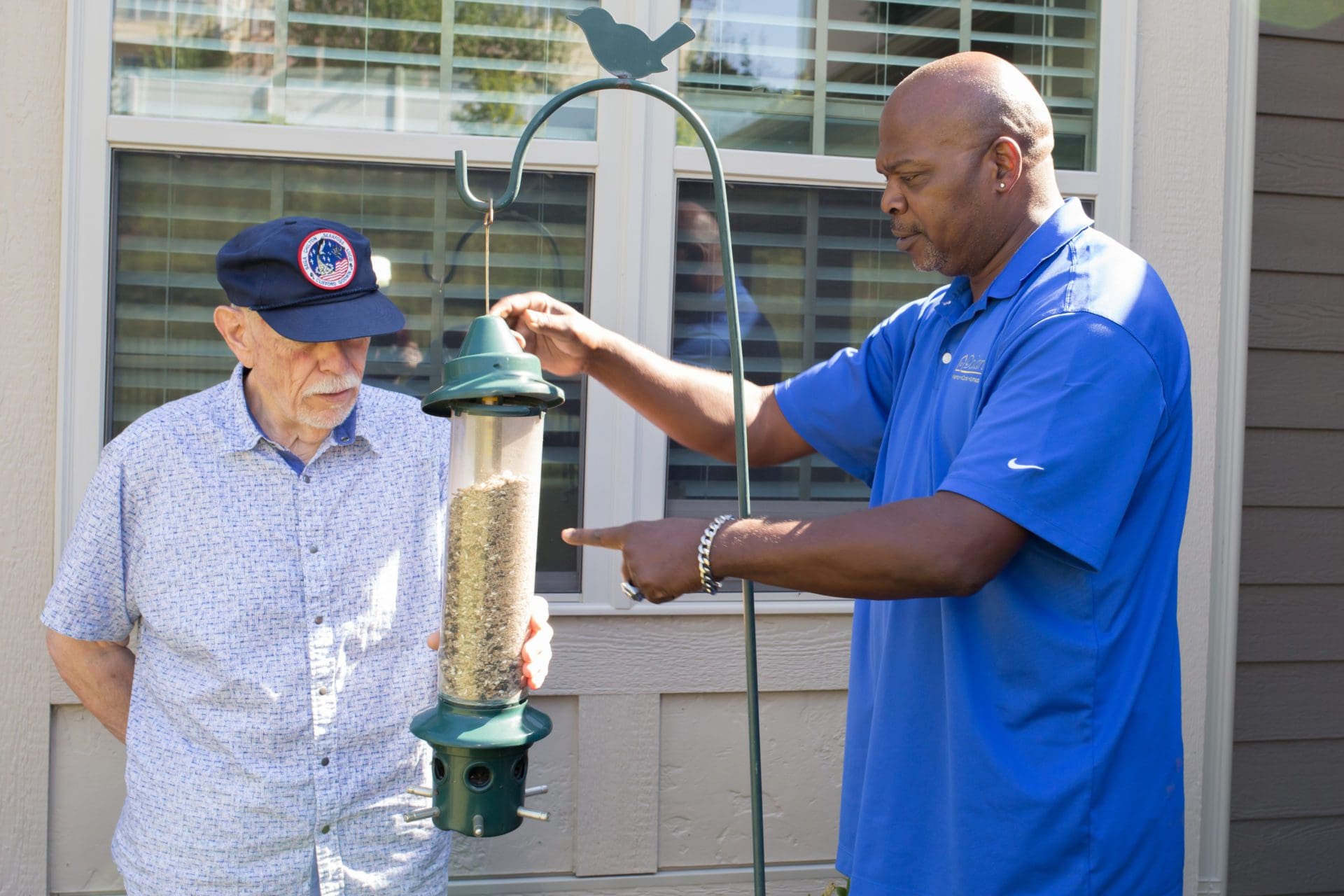 Focus on research 
Everything from our care approach to the design of our homes is backed by research.  Our team always stays on the forefront of the latest Alzheimer's and dementia care research.  There is always ongoing research looking at the environmental, social, and psychological issues that individuals with dementia encounter. We know how important it is to understand the latest news and updates in the field, and always implement these findings to keep providing modern, up-to-date care to all residents. 
Frequent family visits are encouraged
Unlike some other facilities, we do not limit how often families are able to come visit their loved ones.  In fact, we know the value frequent family visits can provide for our residents, and encourage them. Visits are not limited to certain days of the week, or a maximum of a certain number of visits per month. Our residents and their families are able to see each other as often as they would like!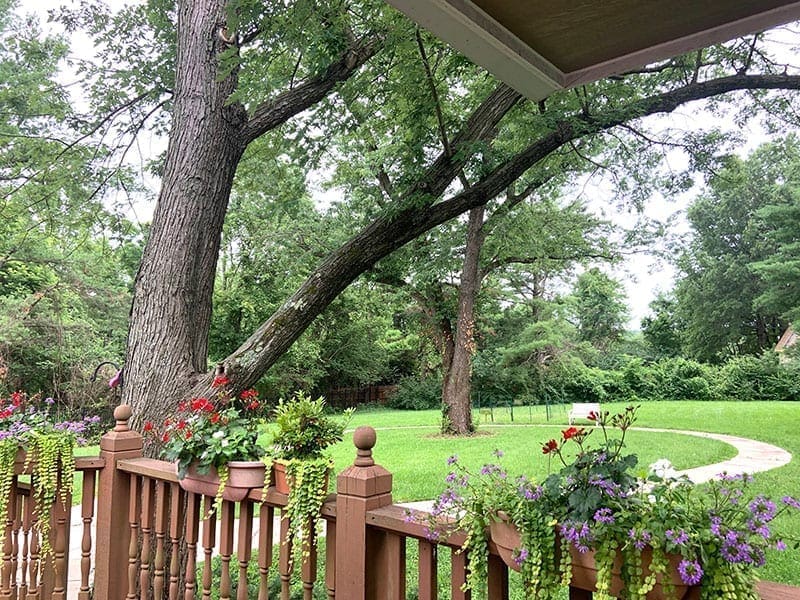 d
Safe and secure backyards 
It's not just the indoor spaces that we focused on when building our homes.  We know the value of fresh air and time spent outdoors as well, which is why all of our homes have an attached, secure backyard.  Families can rest easy knowing their loved ones are safe while spending time outdoors, and don't have to worry about wandering behaviors. We make use of our backyards for everything from walking club to reading on the covered patios. 
Life enriching programs 
We know that memory care should be so much more than just meeting residents' basic needs.  Individuals with Alzheimer's and dementia can benefit from a variety of life enriching activities.  We offer a variety of these in our homes!  Just a few of the programs we have in place: Visits from certified therapy pets, live music performances, iCST (individual cognitive stimulation therapy), and seasonal holiday events. 
Life in a memory care home can be enriching, comfortable, personalized, and really feel like home. That is exactly what we provide at Dolan Memory Care Homes. If you are looking for the best memory care for your loved one, reach out today to tour our homes and learn more about the Dolan Difference.