When it comes time to move a relative or loved one into memory care, it's a big decision. Researching memory care near you and selecting the best option can be time-consuming and challenging.  If you are looking for memory care in St. Louis, Dolan Memory Care offers personalized care and an innovative approach in all of our St. Louis-area memory care homes. 
Background about Dolan Memory Care Homes
Dolan is family owned and operated, with over 30 years of experience in the memory care field. Founded in 1993, we now have numerous memory care homes and memory care communities in St. Louis. We take a person-centered approach to care, always striving to embrace our residents' strengths, encourage independence, and maintain individuality.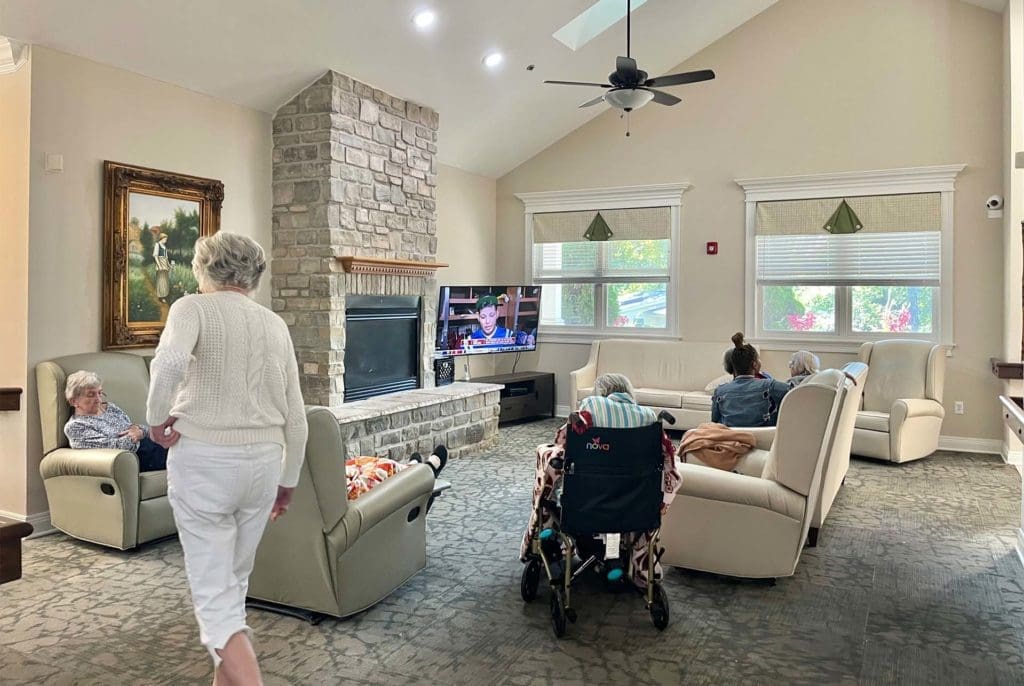 Features Of Our Homes 
All the memory care in STL that we provide is based on research and years of experience. Our communities are built and designed to truly feel like home.  They are also designed with the specific needs of those with Alzheimer's and dementia in mind. There are comfortable common spaces, spacious private bedrooms, and secure backyards.  Our memory care homes do not just feel like sterile medical facilities: They have the warmth and comfort of a home. 
Our care team also provides numerous forms of life enrichment for those with Alzheimer's and dementia.  There are opportunities for physical activity like Walking Club and stretching or yoga classes. Residents can take part in Cognitive Stimulation Therapy (CST) for mental stimulation and to slow cognitive decline.  We facilitiate social interactions between residents with all kinds of games, activities, and seasonal celebrations. 
The Care Partners, social workers, and nurses in each of our homes provide personalized care to each and every resident. No two people are the same: Each individual has their own care needs, wants, and preferences.  With our person-centerd approach, we cater the care we provide to each resident on a completely individual basis. 
If you want your loved one with Alzheimer's or dementia to experience all the benefits of memory care, you can reach out today to schedule a tour and learn more about life in our memory care communities.